N APRIL I DO NOT NEED TO FLY AWAY.
HERE ARE THE FIELDS OF FLOWERS IN ITALY AS IN THE HOLLAND: PLACES AND ADDRESSES WHERE TO GO
FIELDS OF FLOWERS IN ITALY AS IN THE HOLLAND: PLACES AND ADDRESSES
IN ITALY WE HAVE MANY PLACES WHERE WE CAN ASSIST WITH EXCEPTIONAL FLOWERS.THEY ARE MAGIC, MAGICAL PLACES BEHIND YOUR HOME, OF WHICH YOU WERE NOT KNOWLEDGE …
LOVE FOR SPRING AND TRAVEL I HAVE MADE I WANT TO GO THROUGH LOOKING FOR ADDRESSES TO ATTEND THESE NATURAL SHOWS. IF YOU ALSO LOVE THIS SEASON, AND THE IDEA OF PASSING SOME HOURS IN THE WALKING WEEKEND BETWEEN COLORS, PARKS, CASTLES, GARDENS AND VILLAS …
READ A LITTLE HERE …
Let's start from a place that is a few steps away from Turin …
CASTLE OF PRALORMO (TURIN)
Address: Via Umberto I, 26, 10040 Pralormo (TO)
FROM MARCH 30TH THIS WONDERFUL LOCATION IS READY TO HOST A NEW EDITION OF MESSER TULIPANO.
AN EXHIBITION THAT PROVIDES THE OPPORTUNITY TO ASSIST THE ENTIRE PERFORMANCE OF OVER 90,000 TULIPS AND NARCISSUS. EVERY YEAR AN EXHIBITION THAT PROPOSES THEME EXHIBITIONS AND EXHIBITIONS
ASTI (TURIN)
Address:
Piazza Italia, 3, 14020 Piea AT
FROM MARCH 24th TO MAY 1st.
AT THE CASTLE OF PIEA , THE EXHIBITION IS HOLDED THE "ENCHANTED NARCISSUS".
BEYOND THE NARCISSUSES THE TULIPS WILL ALSO BE PROTAGONISTS, FOR A TOTAL OF MORE THAN 50,000 VARIETIES.
THE PATH PROVIDES THE VISIT OF THE PARK AND THE FAMOUS CASTLE FOR THE LEGEND OF THE GHOST OF THE DAMA THAT IS PURSUED FOR THE HALLS IN SEARCH OF THE EMOTIONS OF LOST LIFE.
ARESE (MILAN)
ADDRESS: Arese, right in front of the "Il Centro" Shopping Center.
The most famous tulip field in Italy. At the entrance you will be given a wicker basket if you want to collect and buy tulips.
FROM MONDAY 25TH MARCH UNTIL THE MIDDLE / END OF APRIL. IN AN AREA WITH OVER 570,000 TULIPS OF 450 VARIETIES. THE FIRST ITALIAN U-PICK TULIP GARDEN.
Rome
Address: Via dei gordiani 73, east Rome
From March 21 to mid-April you can visit Tulipark .
Here you can pick the tulips by hand in an autonomous way, with the possibility of choosing the colors you prefer. Inside the park you will also find a typical Dutch windmill, a vintage Wolkswagen van with photo service and other attractions suitable for being photographed as a souvenir.
FLORENCE
Address: Costa S. Giorgio, 2-4, 50125 Florence FI
A program of visits and events on the occasion of the flowering of the most famous wisteria pergola in Florence.
FROM END OF MARCH TO MAY IT IS POSSIBLE TO RESERVE A GUIDED VISIT TO THE GIARDINO BARDINI, ALSO ADMIRING SPLENDID VIEWS ON THE CITY
VITERBO
Address: SS, Str. Ortana, 46, 01030 Vitorchiano VT
FROM INZIO MARCH TO END MAY
AT THE MOUTAN BOTANIC CENTER, THE GREAT MONOTHEMICAL PARK DEDICATED TO PEONY BORN IN THE 80s. COLLECT OVER 2000.000 PLANTS AND OVER 600 DIFFERENT VARIETIES.
Bolzano, Merano
Address: Via S. Valentino, 51 / A, 39012 Merano BZ
The Gardens of Trauttmansdorff Castle
A garden of over 12 hectares.
From March to May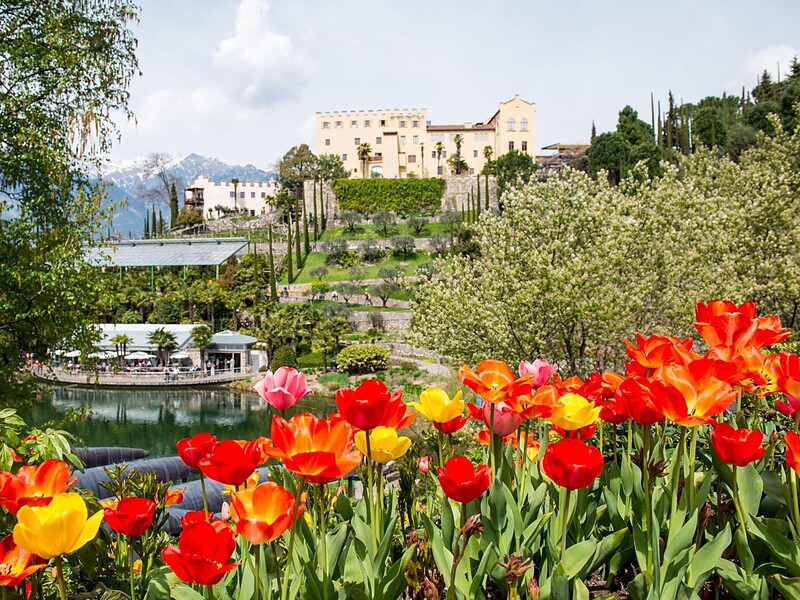 Forio d'Ischia, Naples
Address: Via Francesco Calise Operaio Foriano, 45, 80075 Forio NA
A place that is not really a field of flowers but an enchanted garden that deserves to be visited in the spring.
Giardini La Mortella, an enchanted garden that today enriches the heritage of the Neapolitan island with oriental magnolias, wisterias and camellias in bloom.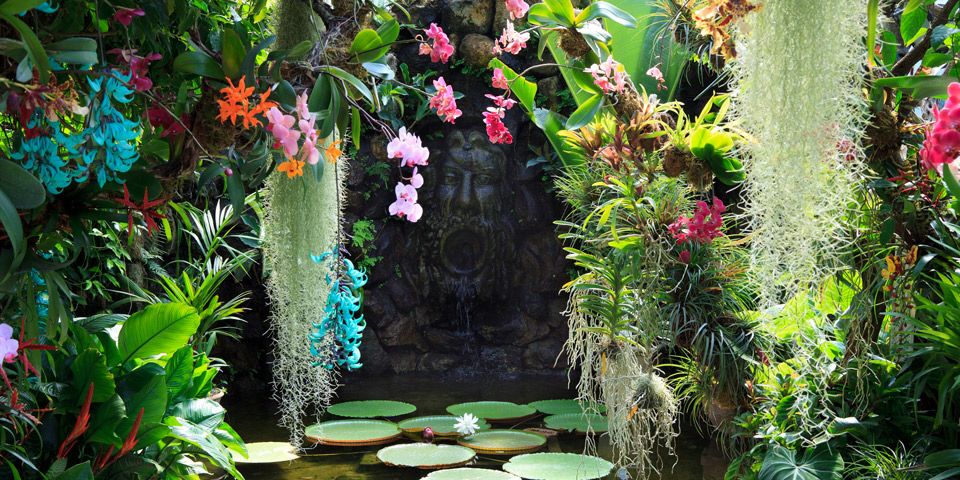 DO YOU KNOW OTHERS IN ITALY? LET ME KNOW….