THE MOST INSTAGRAMMABLE PLACES IN ITALY.
WHEN FOOD AND DESIGN CREATE A PERFECT UNION.
AROUND ITALY IN THE MOST COLORFUL BARS, RESTAURANTS AND CLUBS.
THE MOST INSTAGRAMMABLE PLACES IN ITALY.
THE PERFECT COMBO FOR A JOURNEY ALSO PASSES FROM FOOD. I LOVE TRAVELING AND WHEN I DO IT I LOVE DISCOVERING LOCAL, SPECIAL RESTAURANTS AROUND THE WORLD.AND SO I DO NOT MISS THE OPPORTUNITY TO APPOINT THEM TO BE ABLE TO ADVISE THEM.
SO IF YOU ARE LOOKING FOR PREMISES, CAFETERIA, RESTAURANTS WITH EXCELLENT FOOD BUT ALSO WITH THE DESIGN AND INTERIOR DECORATIONS SUPER GLAMOR…
THEN YOU HAVE COME TO THE CORRECT PLACE!
IN FACT THESE LISTING ARE THE MOST INSTAGRAMABLE LOCALS IN ITALY THAT I KNOW!There will be other sections later….
IF YOU KNOW OTHERS, IN THE TIME, LET ME KNOW IN THE COMMENTS I RECOMMEND!
BOLOGNA GLASS BISTROT
A transparent structure to enjoy the km0 cuisine and the surrounding nature. A room built on an old greenhouse.
THE MARIONETTES ROME
Bringing everyone to a healthy and innovative food, through the research and discovery of natural and sustainable products of the highest quality while, at the same time, approaching artistic expressions such as theater and music, this is their goal.
PANTALEO ROME APERITIF
BETWEEN CAMPO DEI FIORI AND PIAZZA NAVONA, a restaurant where the products mainly come from the Lazio region with particular attention to the selection of fish and meats, meats and cheeses, vegetables and fruit without neglecting the Italian and foreign productions that cannot be renounced such as Breton oysters or caviar. Besides excellent cocktails and wines.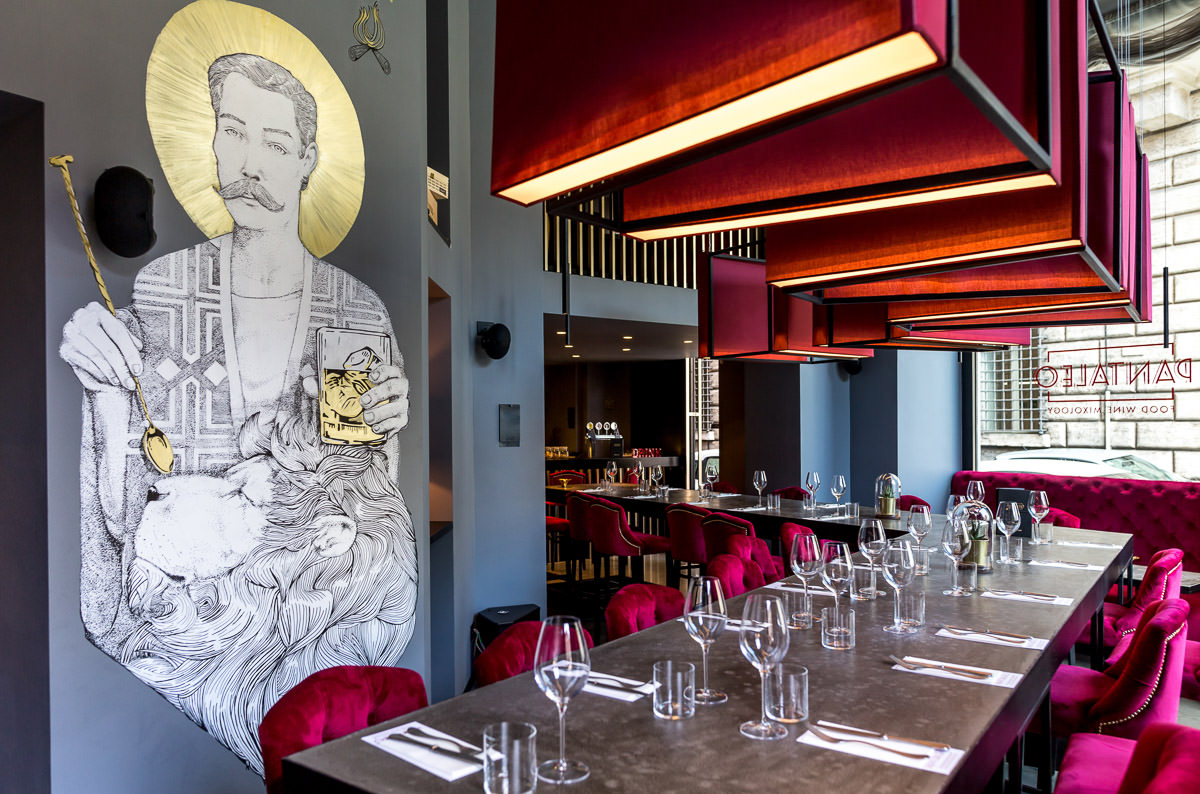 QVINTO RESTAURANT ROME
The excitement is to choose to live a complete and unique culinary experience, made of tradition, quality of ingredients but above all a unique location of its kind.
TRATTORIA ZA ZA FIRENZE
A FASCINATING PLACE WITH A VINTAGE ATMOSPHERE, INFINITE SALT, EXCELLENT TUSCAN FOOD. THE ONLY CARE IS TO BOOK TO AVOID THE ENDLESS TAILS TO ENTER!
BRAC FLORENCE
BRAC bookshop, literary café in the heart of Florence. Between Piazza della Signoria and the Uffizi Gallery, this library is hidden, a meeting place, a cultural exchange where you can eat, drink and obviously read a good book.
LA ME'NAGERE FLORENCE
A cozy bistro, perfect for a coffee, for breakfast and for a tasty and light lunch.
Do not miss the large showcase with the brioches and the highest quality pastry prepared every day by the pastry chef, the good coffee blends and the express sandwiches. All in an industrial environment decorated with a thousand flowers and plants …
FLORET
In Florence a Restaurant – Lounge Bar – Aperitifs – Takeaway – Enoteca – Bar
Located on the terrace of Luisa Via Roma, in Florence, it also offers the possibility of organizing exclusive events.
GUCCI GARDEN
A boutique, the Gucci archive and a small restaurant on the ground floor. Fashion and cuisine come together in an elegant bouquet of colors, flavors and smells. in the heart of Florence
TURIN BOMAKI URAMAKERIA
A cuisine that developed mainly in São Paulo, Brazil during the whole 1900s, in the Libertade district, where the largest Japanese community lives outside of Japan . From tonight the Turinese will be delighted, therefore, with the sashimi exotic or the carpaccio flambè, the burritos yakiniku or the chicken karaage. All in a super colorful interior and outside with a beautiful view of the river.
TURIN HERE IN VANILLA
RESTAURANT BAR, inside there is also the jardin-themed wallpaper. You will find simple but delicious dishes , such as three-storey salads with melted cheese and wholemeal crostoni. A very fun and jovial environment.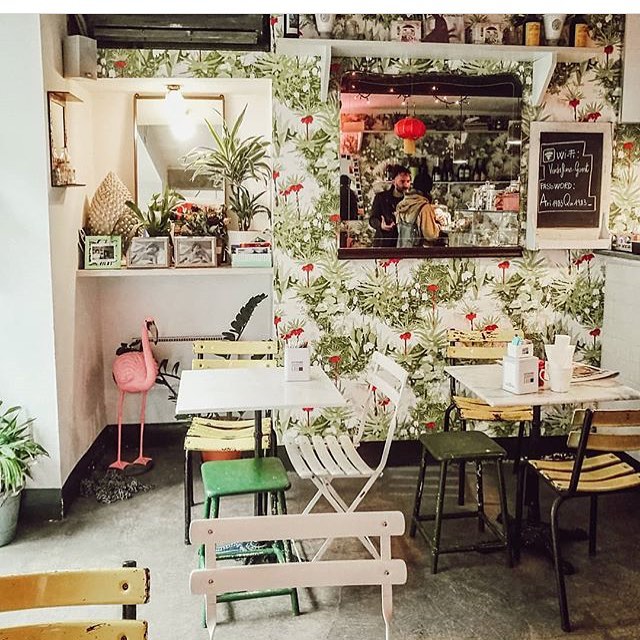 CEREALSQUEEN
Breakfast in Turin
Cereals' Queen is not a simple bar, it is something more: it is a magical world in which it is possible to return to children, thanks to a good healthy breakfast made of milk and cereals. Of course the cafeteria is present, so for those who cannot give up a simple coffee there is no problem, but you will end up being kidnapped by the special coffees.
ROSES AND TEA TORINO
A cascade of roses that are the magical setting for a romantic Torinese tea-based snack, extracts, juices, milkshakes, cheesecakes, cupcakes and other delicious cakes for a delicious break in the Quadrilatero district in Turin .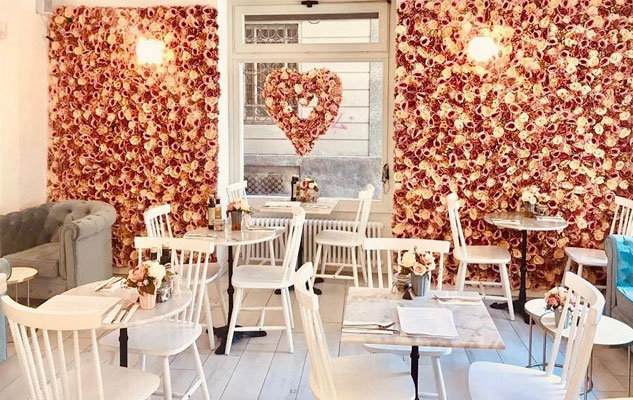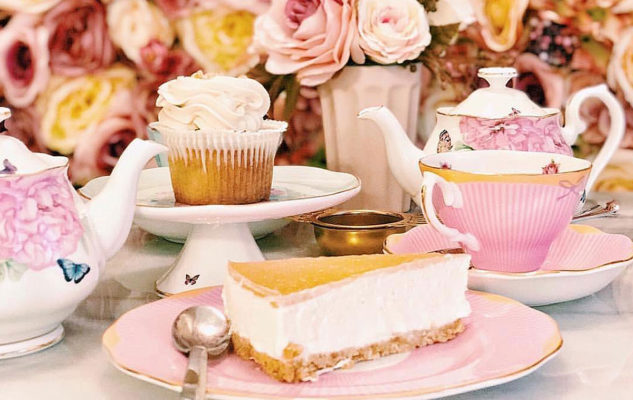 BUBBLE STORE TURIN
MILAN FANCYTOAST
Quick design and quick lunch break eating very special toast.
POKEHOUSE MILAN
The varied menu covers the whole day: from breakfast to dinner. Whether made to your liking, or following the signatures, the colorful bowls of Poke House combine raw fish, the preparation technique of bases such as rice, fresh fruit and vegetables, with creativity in topping.
TEMAKINHO MILAN
A Japanese restaurant in the heart of Milan that combines Japanese culture with a unique design of its kind.
LU BAR MILAN
Mine of cultures in this bar in Milan. Custom made tables, chairs and vases made in Morocco. While the floor of the bar counter from Berlin. . The colors are neutral, marble and stone, but the green warms and holds everything together: plants of all kinds, palm trees and cacti above all, seem the real tenants of this garden.
MISS SIXTY CAFE 'milan
A 'secret' bar in Piazza Duomo in Milan, which has its home inside the brand's flagship.
Here, you can stop for a coffee break, a lunch or an aperitif in a very colorful and well-kept space and with some really well thought out food proposals, at fair prices.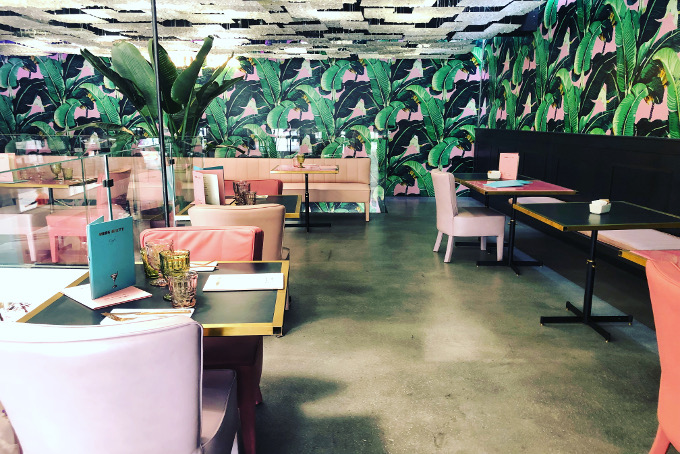 BARI JE'ROME CHOCOLAT
Atmosphere of the 30s and quality products this is the concept inside the headquarters of the ex Bar Savoia, the venue of the young Mino D'Alonzo that offers made in Italy excellence, from Franciacorta to Illy coffee, in a classy environment where good taste and bien vivre are at home.