VALENTINE'S DAY IN ITALY: DREAM PLACES AND EXPERIENCES.
IDEAS, HOTELS AND SPECIAL DESTINATIONS.
VALENTINE'S DAY IN ITALY: DREAM PLACES AND EXPERIENCES
What I offer you today are original ideas and certainly among the best destinations to amaze your partner.Italy offers many special places, incredible hotel restaurants that will leave you breathless. Take a look at my proposals and let me know what you think ..
A high altitude dinner for two or more people
A gourmet cable car dinner crossing the white mountains … A definitely beautiful and impressive experience that is now organized in many Italian mountain resorts.
For example in
VIEL DAL PAN IN ARABBA NEAR BOLZANO, in Ortisei, Val Gardena, Lavigno and Madonna di Campiglio
Aroma restaurant with crazy view
If you are thinking of a weekend in the capital or if you live in the capital. Mark this restaurant because the view of the coliseum is priceless and will amaze your you or your him.
Langhe hotel
In the Langhe there are many hotels, restaurants with a view of one of the UNESCO heritage sites of Piedmont. A weekend of relaxation, good food and crazy views!
For example, the Boscareto Resort & Spa could be right for you, because inside you can take advantage of a heated indoor swimming pool enjoying a natural paradise through its windows.
Matera basilicata
A visit to Matera is super romantic. And if you add a hotel with a city view then it will be the top!
You can stay at the Belvedere hotel in the stones of Matera.
Baths of Pisa
A stop at the spa will always be appreciated. You can visit Pisa one of the most famous and characteristic Tuscan cities and stop for a day at the Bagni di pisa, in san giuliano terme! One of the most luxury spas and resort hotels in this area!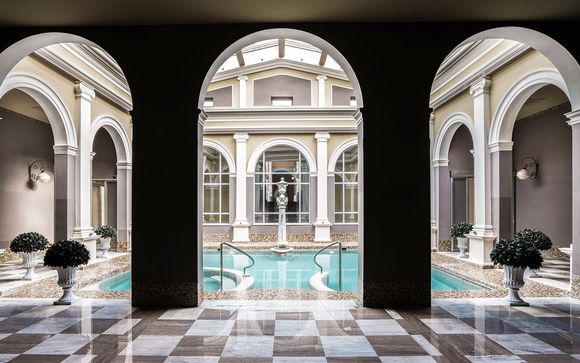 Mont blanc, auberge de la maison
In courmayeur, aosta valley, a hotel on the slopes of Mont Blanc, which offers an incredible panorama from its rooms and its outdoor swimming pool !!
Renon plateau hotel
This hotel located right on the renon plateau in bolzano,
Imagine bathing in a sort of large metal telescope projected towards the landscape. It is a cylinder, a sort of bronze-colored shell that unexpectedly contains a cantilevered swimming pool.
Five lands
If, on the other hand, you love the sea, an interesting idea would be to spend the weekend in one of the most sought-after seaside resorts in northern Italy: Le Cinque Terre. With its villages overlooking the sea and its panoramic terraces they will ensure that romantic note to your stay.
Slow drive vintage cars plus itinerary
Rent a vintage car together with your woman with the itineraries offered by slow drive that will allow you to enjoy all the beauty of the area! This service can be found in many cities including: Garda lake, Como lake, Parma, Turin, Verona, Padua, Florence, Savona.
Blue Relais on the Amalfi Coast
A weekend on the Amalfi coast and enjoy unique panoramic views of the sea, such as that offered by the Ralais blu hotel … and the photos say it all … accompanied by the warm southern sun. ..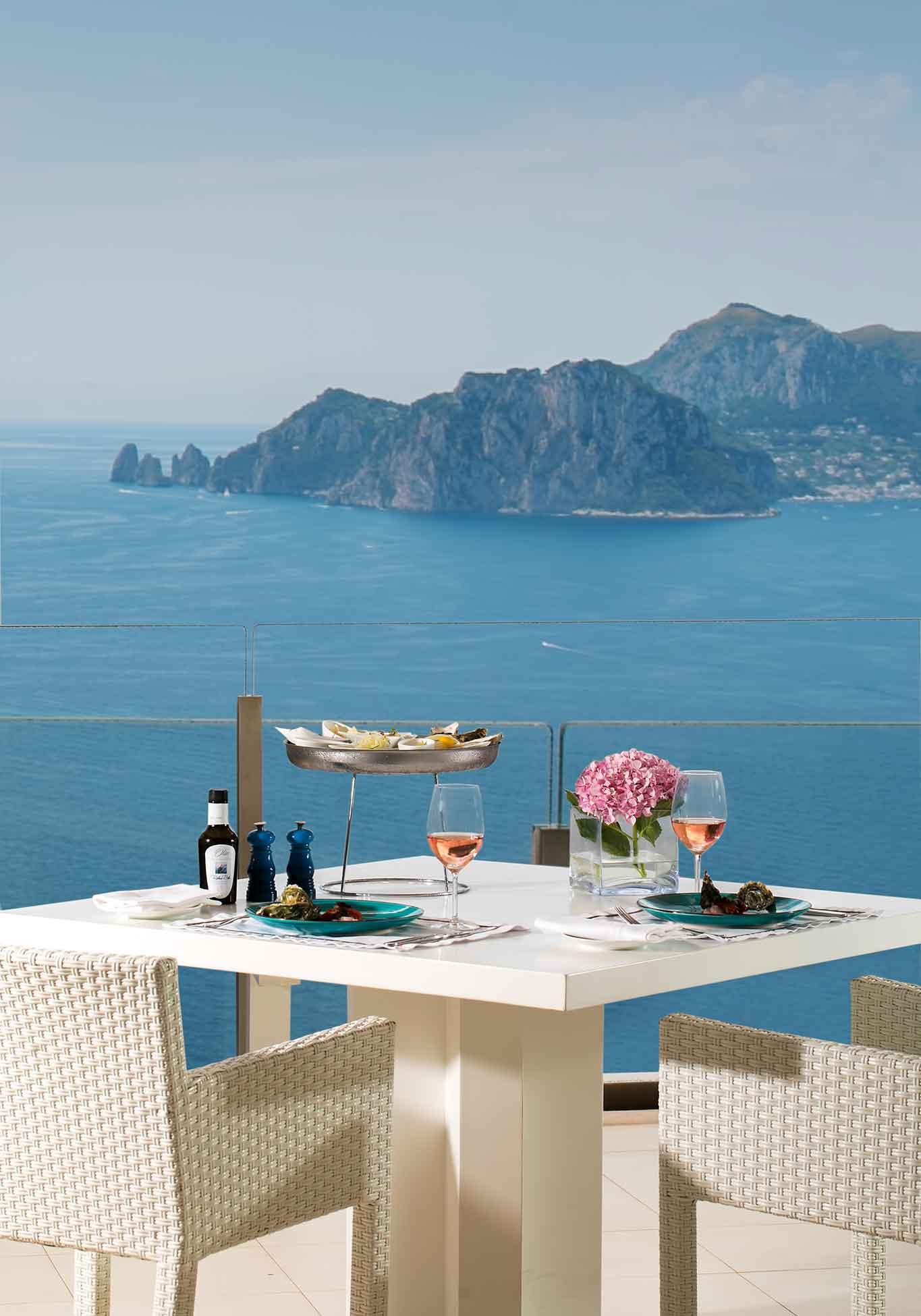 PALACE CATANIA WITH VIEWS OF ETNA
A restaurant that will allow you to live a 5-star taste experience overlooking Mount Etna
A RESTAURANT IN A LIGHTHOUSE
The Capo Spartivento lighthouse in Sardinia is a lighthouse surrounded only by the Mediterranean scrub and the blue sea. In addition to being a luxury hotel in which to sleep, it is also a restaurant with one of the most beautiful views in the world.