SHOPPING OF THE MONTH: THE TOP LOW COST ITEMS TO HAVE FOR SPRING / SUMMER 2019. THE MOST FASHIONABLE ITEMS, NEW ARRIVALS AND TRENDS
SHOPPING OF THE MONTH: THE TOP LOW COST TO HAVE FOR SPRING SUMMER 2019
Girls like every month I will publish the top items to buy for sale online and in stores in line with the trends of the moment …
I made a selection of the most beautiful and fashionable items worn by the most famous fashion bloggers …
I leave you below photos, prices and where to buy these clothes …
(If you enter the name of the boss on the site he will direct you to the chosen product) …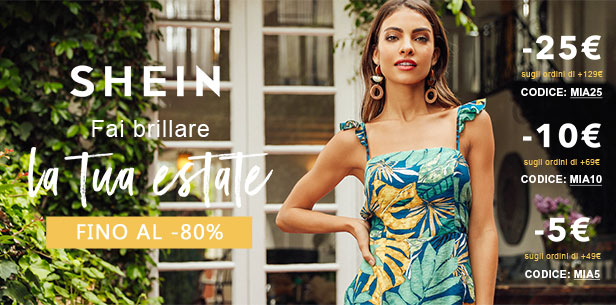 € 5 discount on € 49 shopping with the code: MIA5
€ 10 discount on € 69 shopping with the code: MIA10
€ 25 off € 129 shipping with the code: MIA25
Shein , striped suit 18 euros
Shein, TOp Adherent Single Color With Puff Sleeve 8 euro various colors
Top with puff sleeves in various colors 12 euros
Low cost shop, complete top and pants € 26.90
Shein, dress with cut out with 17.00 euros ruffles
Shein Suit with cross V-neckline euro 17
Shein, cross dress with polka dots with a side knot and flounces € 16.00
Low cost shop, dress 49.90
Shein, striped dress with two-tone cinutre 10.00 euro
Shein, polka dot dress with ruffles and heart neck 17.00 euros
Shein, halter dress with gathered hem and layered ruffles
euro 14.00
Low-cost shop, Playsall long Euro 25,90
& Other Stories dress with flounces 119.00 euros …
Top berskha 9.99, wide trousers zara 29.95
Low cost shop, High Waist Ghepy Panter Trousers 19.90 euros
Low cost shop Esmeralda dress 29,90 euro long
Low cost shop, long Pako dress € 35.90 ..
Low cost shop long alyce dress with sleeveless stripes 29.90 euros …
Puravida, sandless dress 24.99
This year Stradivarius wins the record for the purchase of Blazers … on the site and in the store you will really find it for all tastes, colors and motifs….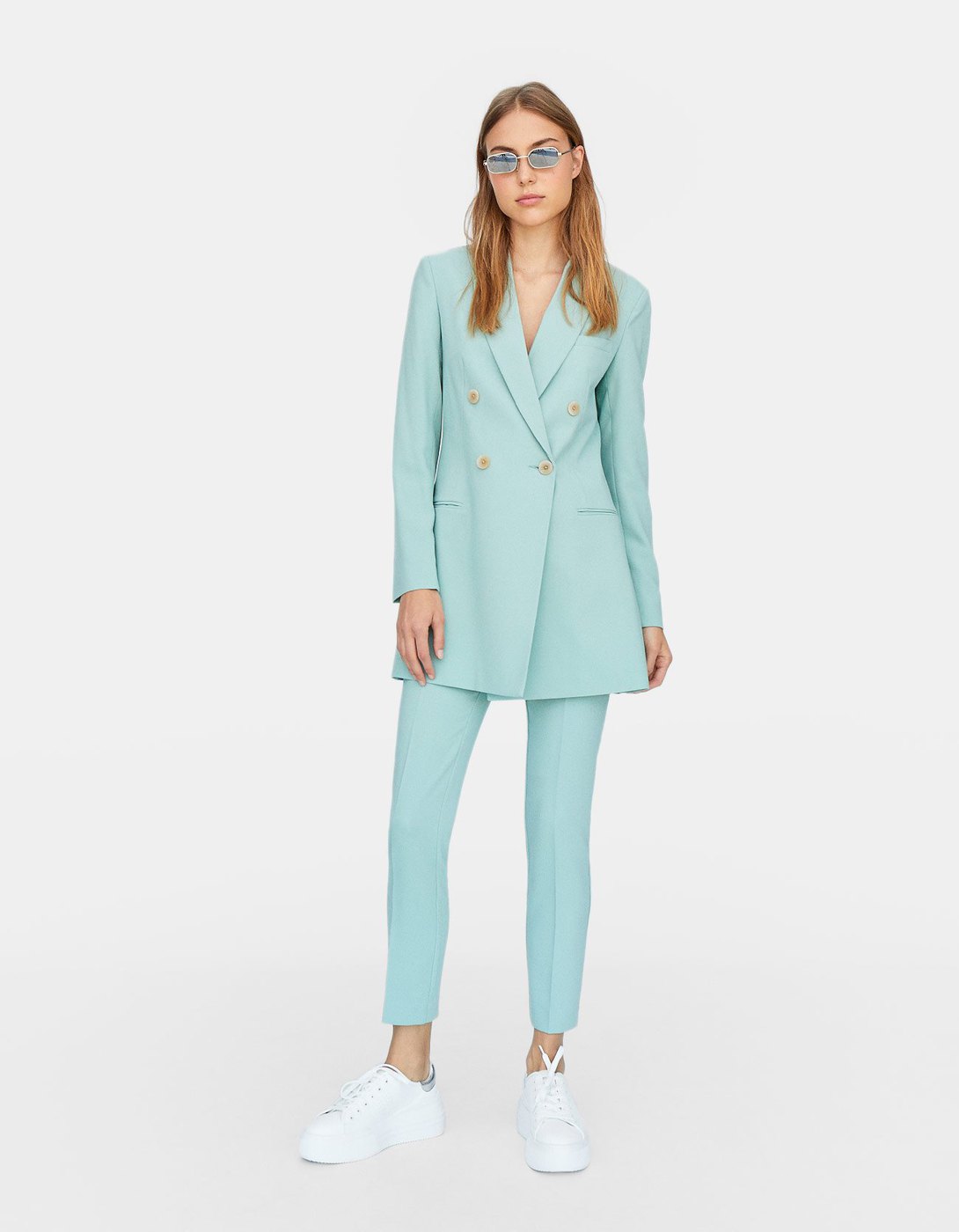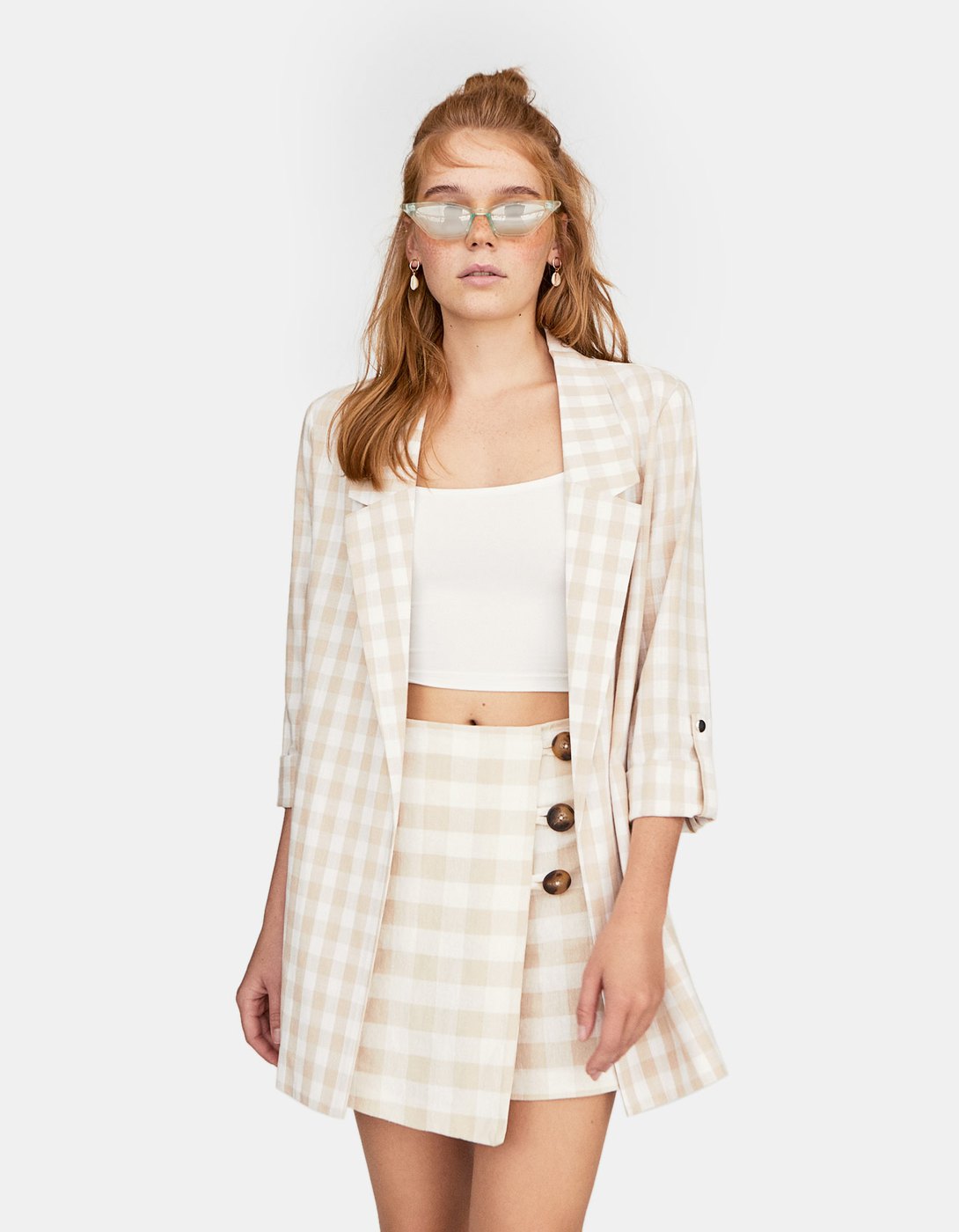 See them all here:
https://www.stradivarius.com/it/nuova-collezione/abbigliamento/acquista-per-prodotto/blazers-c1020053048.html
New arrival always for Stradivarius for trousers:
Also available in green and beige, only 19.99 euros
From Pull and Bear I found this suit with culottes in this pastel green …
Only € 19.99 …
This instead costs only 17.99 euros …
What do you think of these platform slippers for the sea?
35.99
Zara
Here are some must-have items that make the difference….
Top zara 39.95 euros …
White jeans high waist, high rise cropped 39.99 euros …
White jeans in summer match any top and colorful pattern …
Zara polka dot dress also available in blue with black polka dots..25.95 euros
Skirt with polka dots 29.95 wanting with coordinated top for 19.99 euros …
This orange dress from Zara is becoming a cult item among bloggers … in this fluorescent orange with balloon sleeves and cross on the front …
price 39.95….
This dress speaks for itself… .49.95
Other cult of the season this blouse ..
Price 29.95
complete Top 25.95 and floral shorts 29.95….
Short suit 19.95 …
Top rows 19.95
Crossed top in rows 29.95
Striped dress 49.95 …
Polka dot dress with ruffles 49.95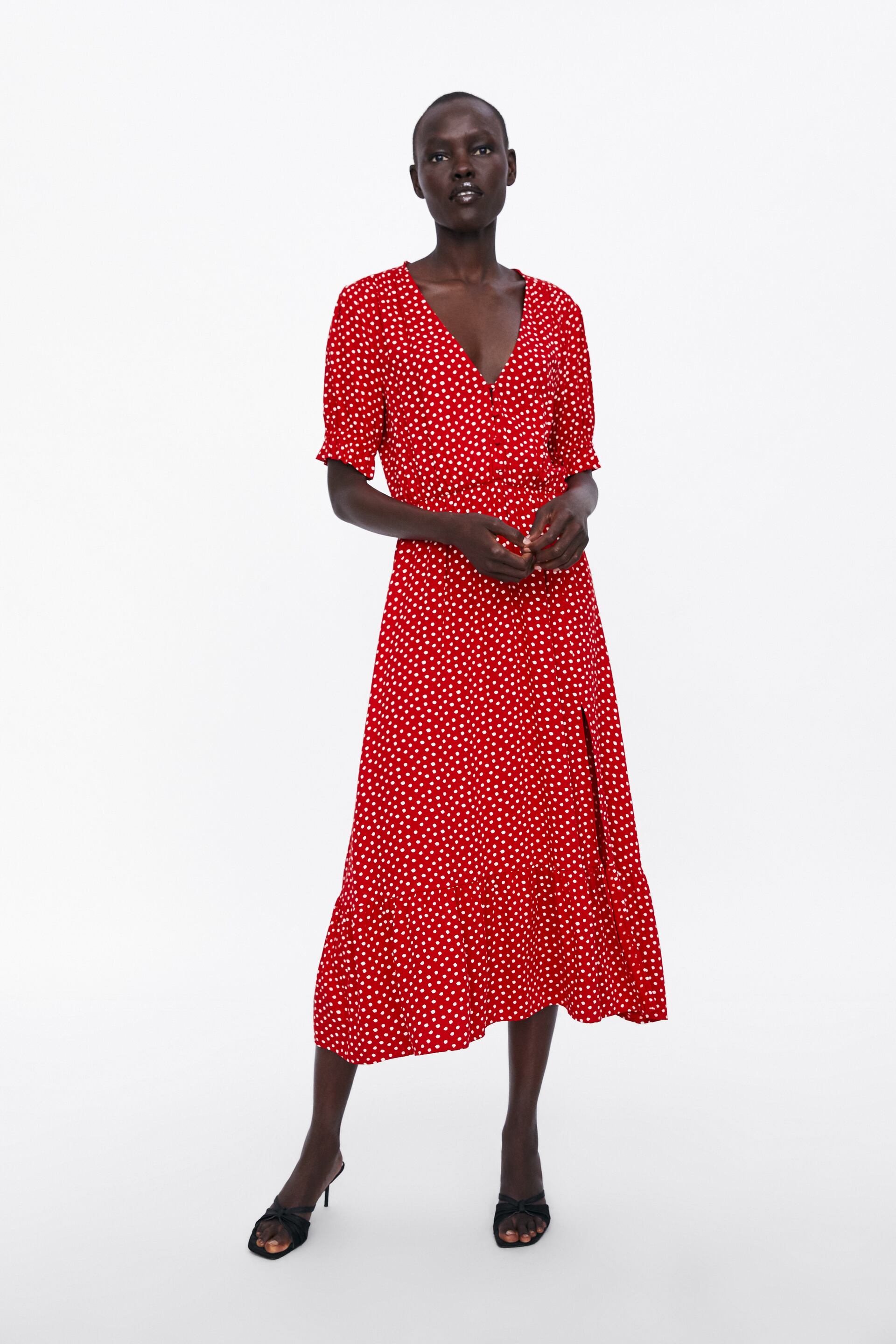 Satin skirt various colors 29.95 euros
Black skirt with super versatile belt 49.95
Floral print skirt 49.95
Shirt with polka dot print 49.95
Bershka trousers with pockets in various colors 29.95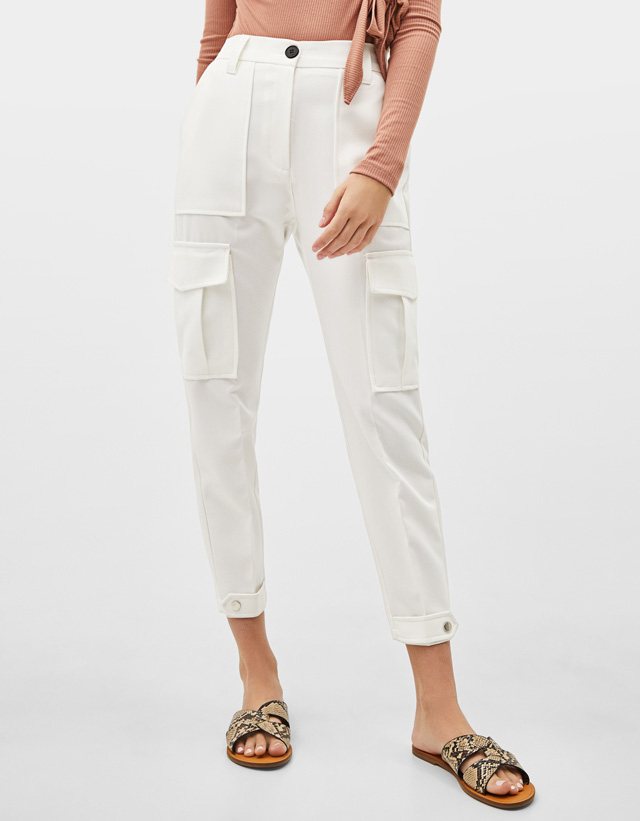 Stradivarius shoe with heel also available in yellow, pink, orange 19.99 euros …
Lace dress H&M 69.99
Whole suit flowers H & m 19.99
Oh juliette top with flowers 19.99
Oh Juliette, top with pink knot 19.90
Let me know what you'll buy .. and I'll wait for you with the June column dedicated to other shopping….