THE TROPICAL PRINT IS THE FASHION TREND OF THE SUMMER 2019. HERE ARE THE MOST WORN ITEMS AND MOST IN VOGUE AMONG THE INFLUENCERS, FOR A COLORFUL SUMMER.
THE TROPICAL PRINT IS THE FASHION TREND OF THE SUMMER 2019
We have seen it several times on the catwalks of Dolce and Gabbana …
And we see it worn by millions of influencers traveling to the most beautiful seaside resorts on the planet.Yes, because if you didn't realize this trend of tropical printing is reaching everyone. Fantasies that recall the beauty of Italian landscapes and exotic dream destinations …
protagonists? Leaves and flowers of every sort and genus, fruits, and exotic animals. Prints that are immediately summer! Giving your looks a really wow effect …
Summer is the only time when we can really feel free to play with colors and prints. So I selected images found on the various social media that recall this super trend of summer 2019, to inspire you, but above all I found lots of clothes to buy now and to put in Suitcase before departure …
Are you ready ??
Here are the most beautiful clothes and costumes to buy….
Low cost shop, complete top plus skirt 39.99
Dubai crop top and long floral print skirt
H&M, Blouse with lemons print puff sleeves 34.99 euros
https://www2.hm.com/it_it/productpage.0791810001.html
Boohoo, Lemon press set 21 euros
https://it.boohoo.com/plus-minigonna-con-ruche-e-stampa-di-limoni/PZZ71913.html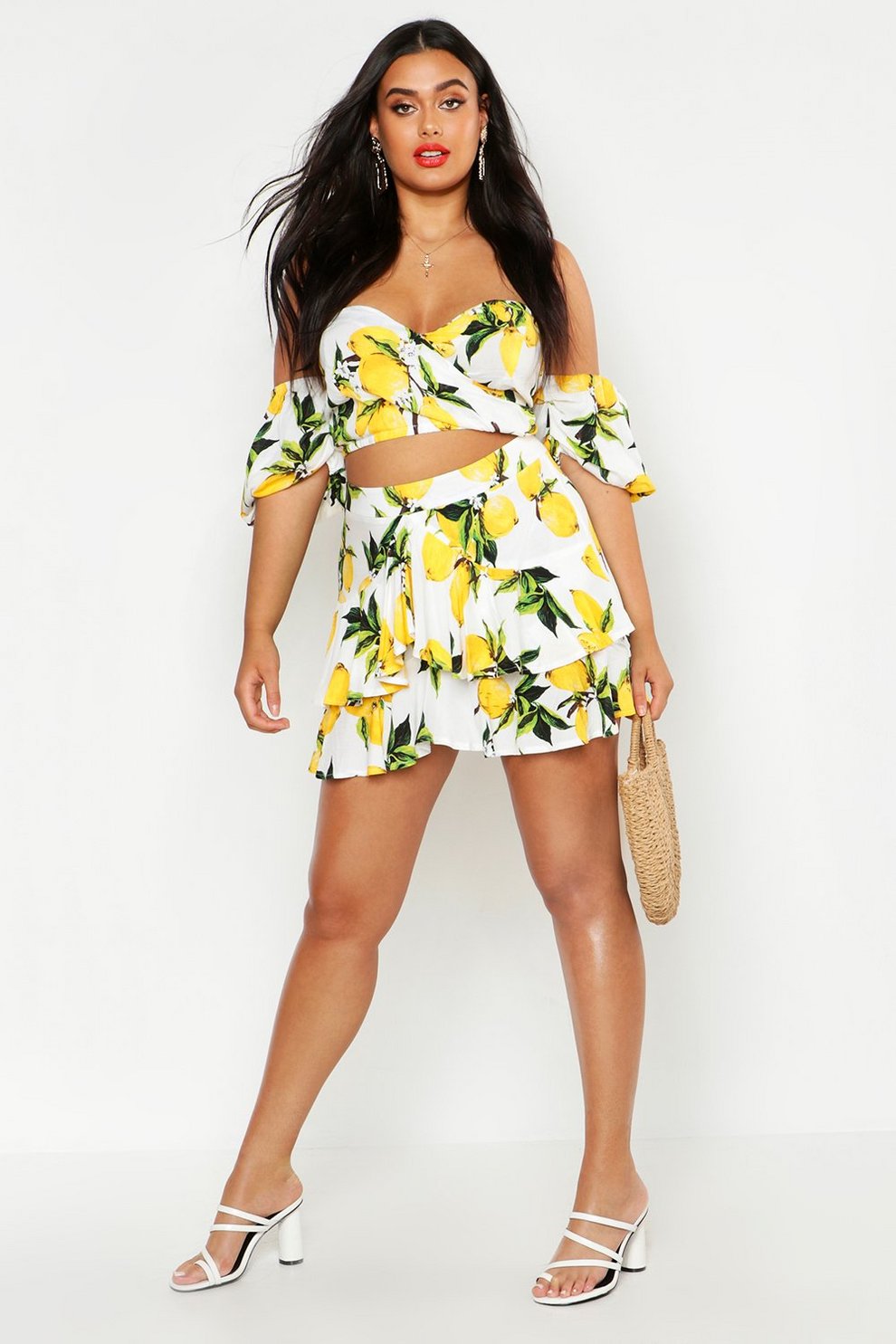 Shein short suit 11 euros
Shein, pants 12 euros
Shein, Dress 21 euros
One-piece swimsuit 12 euros
Shein, complete shorts and top 9 euros
Shein cross dress with side knot 24 euros
https://it.shein.com/Tropical-Print-Plunging-Neck-Tie-Side-Wrap-Dress-p-755012-cat-1727.html
Shein, kimono 12 euros
Knotted skirt with 10 euro ruffles
shein, Set top plus skirt 20 euros
Shein.
Top set plus skirt 16 euros
Shein, Suit with palm leaf print 16 euros
https://it.shein.com/Palm-Leaf-Print-Shirred-Back-Cami-Palazzo-Jumpsuit-p-449706-cat-1860.html
Shein, lemons print bikini 11 euros
https://it.shein.com/Set-bikini-top-stampata-e-nodo-laterale-p-685486-cat-1866.html
Shein, bikini 12 euros
Bikini 12 euros
https://it.shein.com/Set-bikini-bandana-con-nodo-e-stampa-frutta-p-707602-cat-1866.html
Bikini 12 euros, various colors
https://it.shein.com/Random-Floral-Knot-Front-Bandeau-With-Cheeky-Bikini-p-679195-cat-1866.html
Saw it first, sicilian print dress 20.80 euros
White Sicilian Print Strappy Ruffle Hem Mini Dress
Shein, Skirt 16 euros
https://it.shein.com/Palm-Tree-Print-Belted-Skirt-p-752016-cat-1732.html
Asos, top plus trousers 26.99
https://www.asos.com/it/prettylittlething/prettylittlething-pantaloni-da-mare-corallo-con-stampa-tropicale-e-fondo-ampio-con-spacco-in-coordinato/prd/12073103?clr= multicolored & colourWayId = 16397669 & tropical SearchQuery =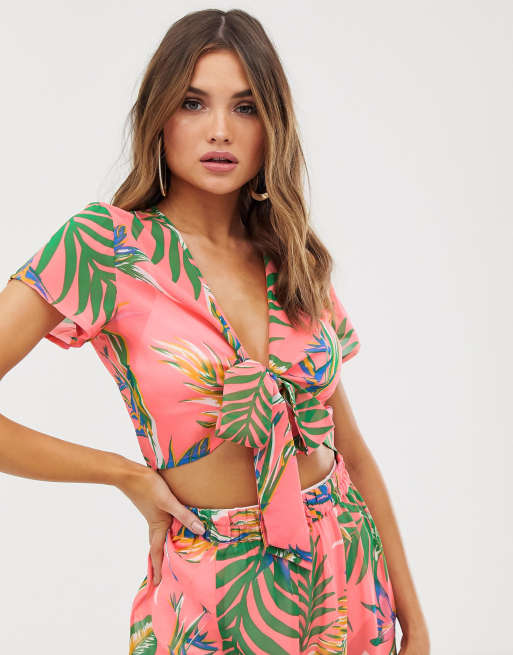 Top set plus skirt made in Kenya 19.49
https://www.asos.com/it/asos-made-in/asos-made-in-kenya-gonna-midi-con-stampa-tropicale-e-nodo/prd/8964279?clr=stampa-rosa- a-flower & colourWayId = 15246642 & tropical SearchQuery =
Asos, Suit 13.99
https://www.asos.com/it/asos-design/asos-design-tuta-jumpsuit-da-spiaggia-a-maniche-lunghe-con-stampa-vivace-di-frutti/prd/9397651?CTAref= Recently + Viewed
Fruit print top € 16.49
https://www.asos.com/it/prettylittlething-petite/prettylittlething-petite-top-corto-allacciato-sul-davanti-con-stampa-di-frutta-in-coordinato/prd/12088912?clr=multicolore&colourWayId= SearchQuery = 16408947 & printing% 20frutta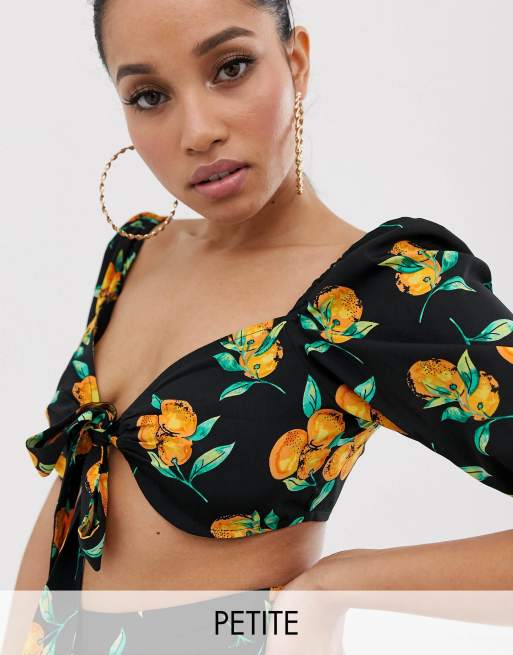 Saw it first, dress € 18.20
White Lemon Print Ruffle Hem Dress