[:it]
Se state cercando per il vostro prossimo viaggio

,

luoghi dove andare in Europa

,

vi consiglio

:

L'Alsazia

.

Questa regione francese al confine con la germania

,

ha ispirato le fiabe più famose europee

.

Cercavo un luogo che mi potesse letteralmente catturare. Che non fosse una grande città. Cercavo un luogo dove perdermi, uno di quei luoghi dove ti sembra di essere in un'altra dimensione, in un film, in una fiaba. Un luogo che ti fa sentire anni luce distante dai luoghi che frequenti abitualmente. Uno di quei luoghi che si sposano perfettamente con l'inverno ed il freddo. Un luogo perfetto dove festeggiare l'Halloween e dove sentire forte la presenza e la magia del Natale….

who… ho trovato il vero senso del viaggiare…

Dove ogni mattina, non vedi l'ora di svegliarti per andare all'avventura, dove tutto è surreale e affascinante. Questi luoghi infatti hanno ispirato le più famose fiabe europee tra cui per citarne una La bella e la Bestia

L'atmosfera natalizia che si respira qui già da novembre è qualcosa di unico, i mercatini di Natale sono meravigliosi e forse tra i più belli in Europa…

L'Alsazia è davvero un posto incredibile che merita di essere visto una volta nella vita…
Ecco i luoghi da visitare in Alsazia:
Colmar
Case a graticcio colorate, ponticelli addobbati di fiori, canali in stile veneziano, casette in legno, l'atmosfera magica che profuma di waffles e di dolci questa è Colmar. Un posto che vi entrerà nel cuore Potete girarla tranquillamente a piedi.. e perdervi nelle sue vie…. Vi lascio alcune foto…
Non perdete inoltre il museo Bartholdi.
Bartholdi, colui che inventò la statua della libertà nacque proprio qui a Colmar, in Alsazia e questa è la copia in forma ridotta che potete trovare non appena fuori dal centro nella zona commerciale di Colmar.
Strasburgo
Ricca di un centro storico dichiarato dall'Unesco Patrimonio Mondiale dell'Umanità, Strasburgo si esplora a piedi, in bicicletta, in battello o in minitram. Una città dove si sente forte la tradizione, ma anche una città innovativa e moderna.
Da non perdere la cattedrale di notre dame di strasburgo, una delle cattedrali più imponenti e belli che ho mai visto in francia…
La petit france, con le sue case a graticcio filo d'acqua,
Definita capitale europea dei mercatini di Natale…
Qui tutto viene addobbato…le case, le vie, in negozi….e poi le casette in legno… un' atmosfera incredibile!
Ecco qualche immagine……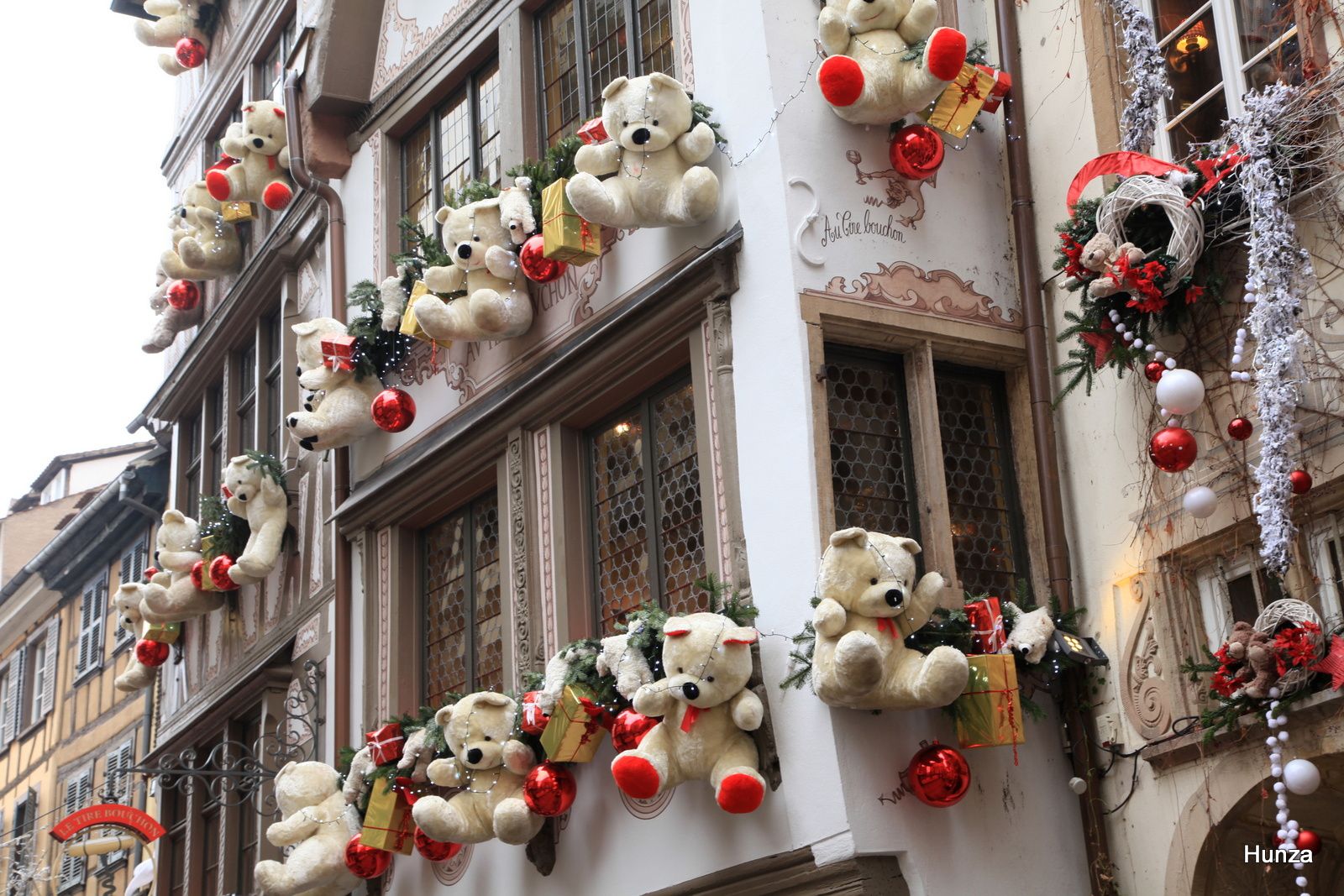 Mulhouse
Questa città è anche chiamata la capitale europea dei musei tecnici. La famosissima Cité de l'Automobile o la Cité du Train attirano ogni anno turisti e appassionati da ogni parte del mondo.
A Mulhouse esiste il Museo Nazionale della Ferrovia, che mette in scena locomotive che sono veri e propri capolavori, perfetti per dar vita ad un viaggio nel tempo!
Una volta qui vi consiglio per un rendere il vostro itinerario perfetto di visitare Friburgo e la foresta nera…..e tutte le meraviglie che compongono questa parte di Germania…
Friburgo
Freiburg ha un'anima giovane e frizzante. Dal cuore medievale e colorato…..
Dove si viaggia in bici,…
Dove ci sono i Bächle, uno dei tratti distintivi del centro di Friburgo in Germania. I piccoli canali che costeggiano i marciapiedi e dove scorre continuamente l'acqua.
Questa città tedesca è circondata da una natura lussureggiante, perché è al confine con la famosa Foresta Nera.
Se decidi di visitare Friburgo durante il periodo natalizio non perderti i caratteristici mercatini di Natale, tra i più belli e frequentati di tutta la Germania.
Da non perdere assolutamente per una sosta per pranzo o cena il Markt Halle, una birreria tipica tedesca dove assaggiare tutti i piatti della tradizione tedesca….
Foresta Nera e l'Orologio a cucù più grande del mondo
Questa regione offre paesaggi da cartoline illustrate. Grazie ai fitti boschi, alle vette splendide da dove si hanno vedute spettacolari, ai laghi risalenti all'era glaciale e alle valli romantiche, alle antiche fattorie tipiche incastonate tra le montagne, ai laghi cristallini e alle casette tipiche, la Foresta Nera è una destinazione turistica molto ambita.
La Strada degli orologi è un itinerario quasi circolare che parte e finisce a Villingen-Schwenningen, dopo un percorso di 320 chilometri attraverso il più bel paesaggio turistico della Foresta Nera e della Baar. QuIl viaggio segue le orme dei più famosi orologiai della Germania che conducono verso alcune località quali Rottweil, Waldkirch e Titisee. Un sentiero ricco di fabbriche, musei, laboratori e atelier di disegnatori di quadranti, che raccontano la storia, la vita e le opere di questi abili artigiani e dei loro manufatti apprezzati in tutto il mondo.
L'itinerario si snoda tra le caratteristiche case della Foresta Nera e i suoi tetti spioventi rivestiti di scandole, tra limpidi ruscelli e verdi prati. Tra di essi si intravedono antiche cittadine a graticcio e villaggi pittoreschi dalle caratteristiche insegne in ferro battuto, dove assaporare gli ottimi prodotti locali.
Ed è a Triberg che troverete il paese dei famosissimi orologi a cucù
Mentre a Weltgrosste Kuckucksuhr troverete l'orologio a cucù più grande del mondo
Europa Park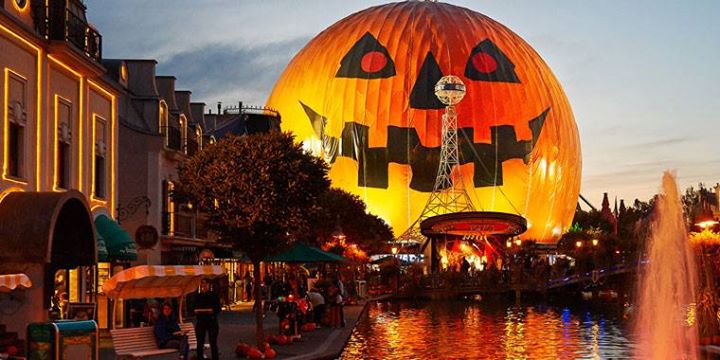 Vicino alla foresta nera e alla città di Friburgo consiglio di fermarvi nel famoso Europa Park.
Il più grande parco divertimenti della Germania, per grandi e piccoli!
Questo il sito ufficiale: https://www.europapark.de/en
L'atmosfera che si respira e il divertimento che si prova all'interno di questo parco è qualcosa di incredibile!
Io sono stata ad Halloween ed è stato devo dire uno dei più divertenti halloween che ho passato fino adesso! Consiglio di prenotare online la Horror Night è il divertimento e adrenalina sarà assicurata
Oltre 100 attrazioni, cinema, teatri, bar, ristoranti e negozi in quello che è il più importante parco della Germania e secondo in Europa solo a Disneyland Paris.
In suggestivo mood di Halloween, il Parco ogni anno viene addobbato con migliaia di zucche, piante autunnali e piante di mais, ragnatele, spettri e scheletri. Tra le attrazioni, gli appuntamenti clou di "Horror Nights" che aprono le porte del mondo dopo l'apocalisse e propongono cinque spaventose case e altre sinistre attrazioni. Anche gli spettacoli e gli show si adeguano all'atmosfera sinistra, not to be missed, la Happy Halloween Parade di mostri e zombi, truccatori, giostre, attrazioni, tra cui la zucca da non perdere assolutamente ma se avete il cuore forte, e anche una pista per ballare…..
Per non parlare poi della magia del Natale: dal 24 novembre al 6 gennaio 2019 Europa-Park si veste a festa e accoglie il visitatore con fiocchi di neve che cadono leggeri dal cielo, aromi di cannella, 2500 alberi diNatale innevati, 10.000 sfere natalizie e le note di Jingle Bells che risuonano in ogni area. Anche in questo caso spettacoli e show a tema, le giostre addobbate e Babbo Natale a coordinare le operazioni. E ancora, not to be missed, il mercatino di Natale nel viale Tedesco decorato che invita i visitatori a passeggiare immersi nella sua atmosfera accogliente, circondati dalle dolci melodie natalizie e dagli aromi tipici dell'Avvento.
Secondo me dopo aver letto quest'articolo e visto queste foto vi verrà voglia di prenotare il vostro prossimo viaggio qui
….
[:]