[:it]
Shopping del Mese

:

I capi top low cost da avere per la primavera estate

2019.

I capi più di moda

,

i nuovi arrivi e le tendenze
Shopping del Mese

:

I top low cost da avere per la primavera estate

2019

Ragazze come ogni mese pubblicherò i capi top da acquistare in vendita online e nei negozi in linea con i trend del momento…

Ho fatto una selezione dei capi più belli e in voga indossati dalle fashion blogger più famose….

Vi lascio qui sotto foto, prezzi e dove acquistare questi capi…

(Se inserite il nome del capo sul sito vi indirizzerà direttamente al prodotto scelto)…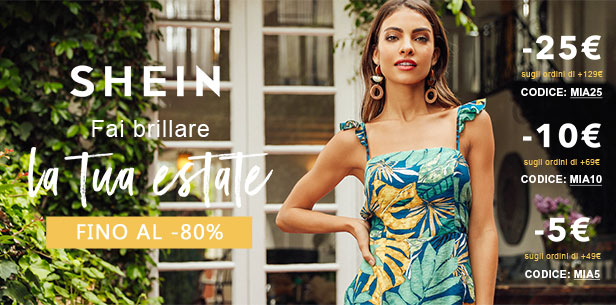 €5 di sconto su €49 di shopping con il codice : MIA5
€10 di sconto su €69 di shopping con il codice : MIA10
€25 di sconto su €129 di shipping con il codice: MIA25
Shein, Tuta a righe 18 euro
Shein, TOp Aderente Monocolore Con Manica A Sbuffo 8 euro vari colori
Top con maniche a sbuffo vari colori 12 euro
Shop Low cost, completo top e pantalone 26,90 euro
Shein, abito con cut out con volant 17,00 euro
Shein Tuta con scollo a V a croce euro 17
Shein, abito incrociato a pois con nodo laterale e volant euro 16,00
Shop low cost, abito 49,90
Shein, abito a righe con cinutre bicolore 10,00 euro
Shein, abito a pois con volant e collo a cuore 17,00 euro
Shein, abito halter con orlo arricciato e volant a strato
euro 14,00
Shop low cost, Tuta alliot Lunga euro 25,90
& Other Stories vestito con balze 119,00 euro…
Top berskha 9,99, pantaloni larghi zara 29,95
Shop low cost, Pantalone Ghepy Panter a Vita alta 19,90 euro
Shop low cost Abito esmeralda lungo 29,90 euro
Shop Low cost, abito Pako lungo 35,90 euro..
Shop low cost abito alyce lungo a righe senza maniche 29,90 euro…
Puravida, vestito sandless 24,99
Stradivarius quest'anno si aggiudica il primato per l'acquisto dei Blazer… sul sito e in negozio ne trovate davvero per tutti i gusti, colori e motivi….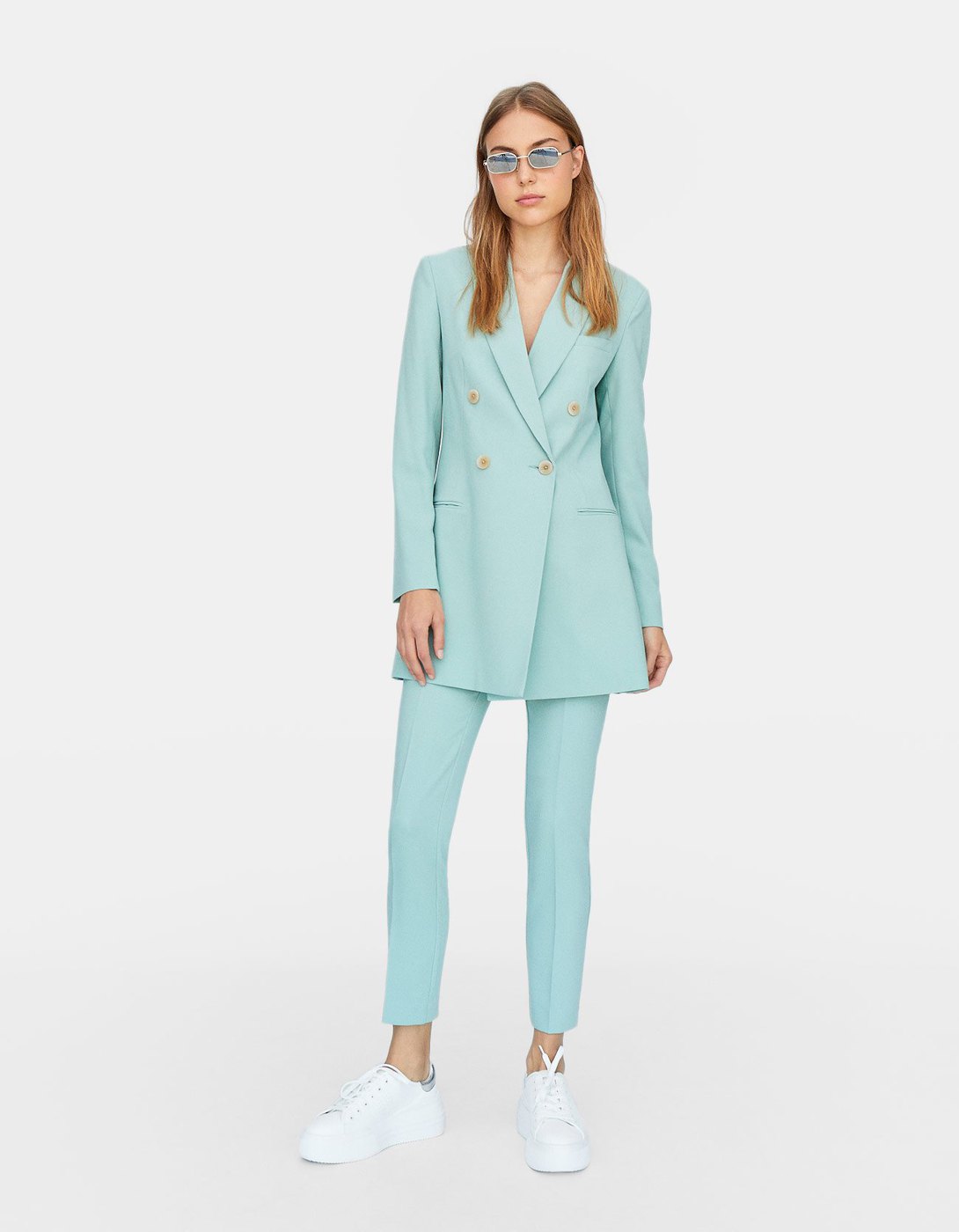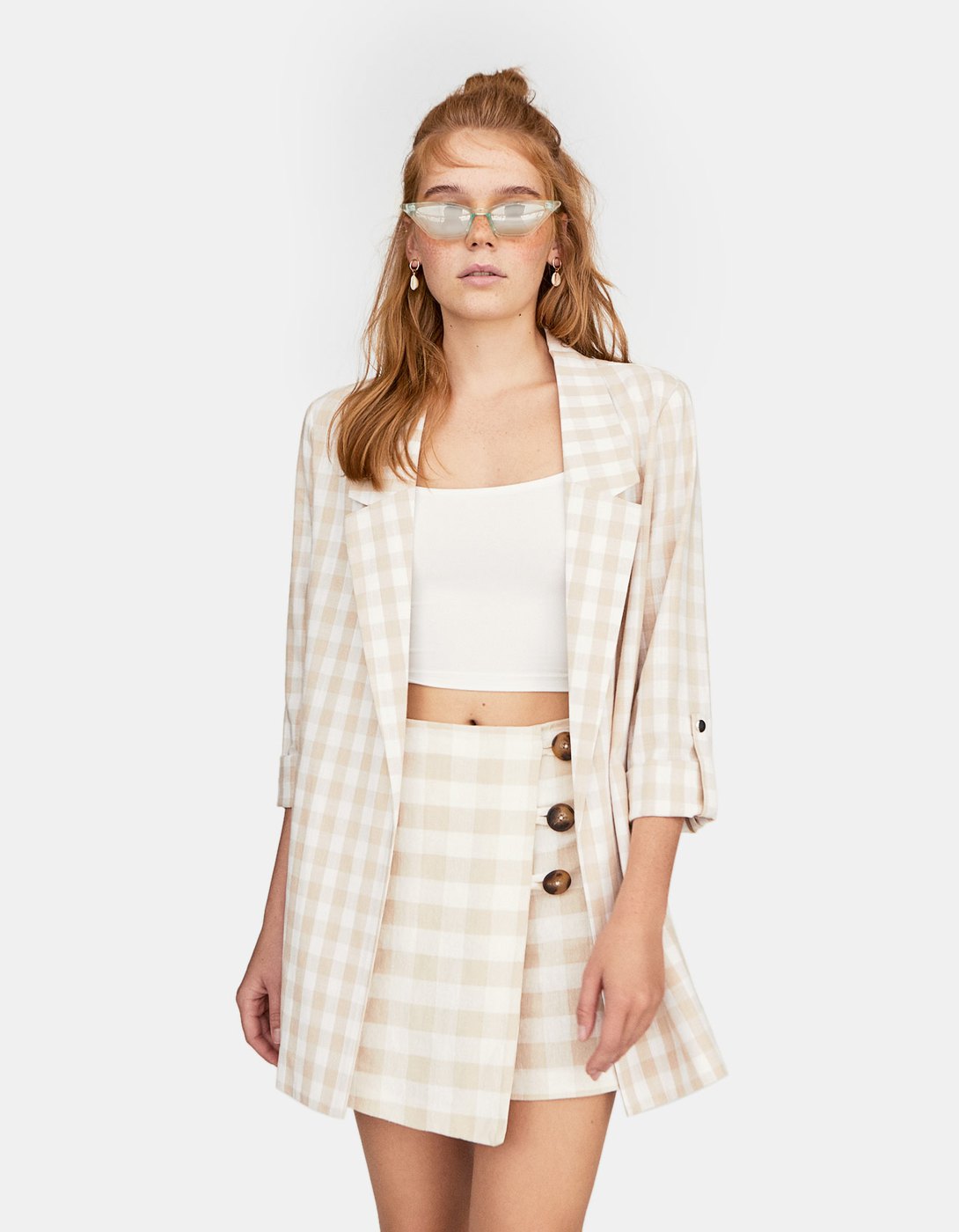 Guardateli tutti qui:
https://www.stradivarius.com/it/nuova-collezione/abbigliamento/acquista-per-prodotto/blazers-c1020053048.html
Nuovo arrivo sempre per Stradivarius per i pantaloni:
Disponibili anche in verde e beige, solo 19,99 euro
Di Pull and Bear ho trovato questa Tuta con pantaloni a culotte in questo verde pastello…
Solo 19,99 euro…
Questa invece costa solo 17,99 euro…
Che ne dite di queste ciabatte platform per il mare?
35,99
Zara
Ecco alcuni capi "must have"che fanno la differenza….
Top zara 39,95 euro…
Jeans bianchi vita alta, high rise cropped 39,99 euro…
I jeans bianchi in estate si abbinano a qualsiasi top e fantasia colorata…
Vestito Zara a pois disponibile anche in blu con pois neri..25,95 euro
Gonna a pois 29,95 volendo con top in coordinato a 19.99 euro…
Questo vestito arancione di Zara sta diventando un capo cult tra le bloggers…. in questo arancione fluo con maniche a palloncino e incrocio sul davanti…
prezzo 39,95….
Questo vestito parla da solo….49,95
Altro cult di stagione questa camicietta..
Price 29,95
completo Top 25,95 e pantaloncino floreale 29,95….
Tuta corta 19,95…
Top righe 19,95
Top incrociato a righe 29,95
Abito a righe 49,95…
Vestito a pois con volant 49,95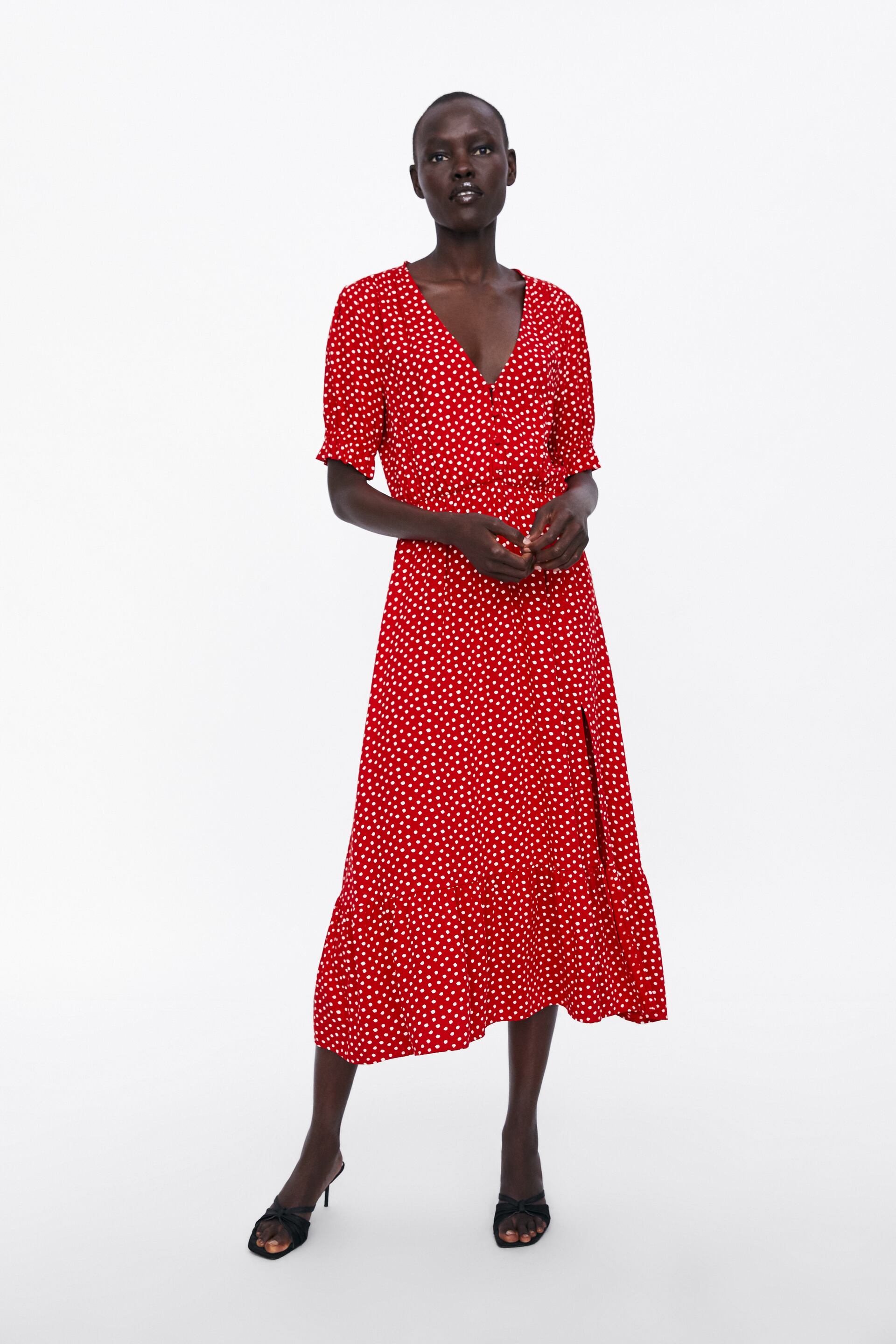 Gonna satinata vari colori 29,95 euro
Gonna nera con cintura super versatile 49,95
Gonna stampa floreale 49,95
Camicia con stampa a pois 49,95
Bershka pantaloni con tasche vari colori 29,95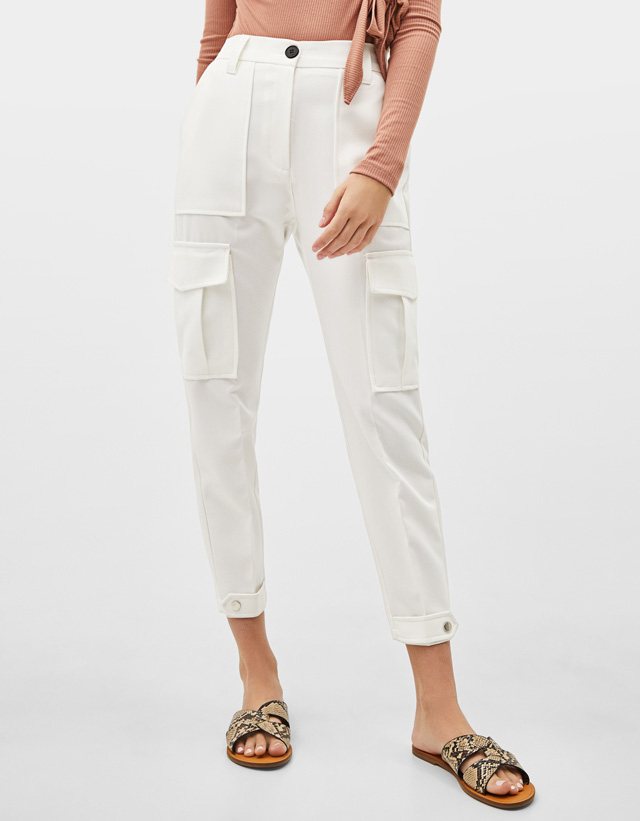 Stradivarius scarpa con tacco disponibile anche in giallo, rosa, Orange 19,99 euro…
Abito in pizzo H&m 69,99
Tuta intera fiori H&m 19,99
Oh juliette top a fiori 19,99
Oh Juliette , top con nodo rosa 19,90
Fatemi sapere cosa acquisterete..e vi aspetto con la rubrica di giugno dedicata ad altro shopping….[:in]
SHOPPING OF THE MONTH: THE TOP LOW COST ITEMS TO HAVE FOR SPRING / SUMMER 2019. THE MOST FASHIONABLE ITEMS, NEW ARRIVALS AND TRENDS
SHOPPING OF THE MONTH: THE TOP LOW COST TO HAVE FOR SPRING SUMMER 2019
Girls like every month I will publish the top items to buy for sale online and in stores in line with the trends of the moment …
I made a selection of the most beautiful and fashionable items worn by the most famous fashion bloggers …
I leave you below photos, prices and where to buy these clothes …
(If you enter the name of the boss on the site he will direct you to the chosen product) …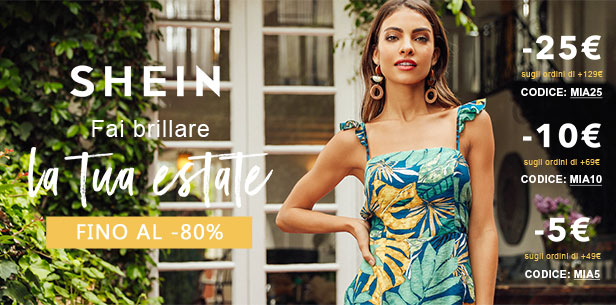 € 5 discount on € 49 shopping with the code: MIA5
€ 10 discount on € 69 shopping with the code: MIA10
€ 25 off € 129 shipping with the code: MIA25
Shein , striped suit 18 euros
Shein, TOp Adherent Single Color With Puff Sleeve 8 euro various colors
Top with puff sleeves in various colors 12 euros
Low cost shop, complete top and pants € 26.90
Shein, dress with cut out with 17.00 euros ruffles
Shein Suit with cross V-neckline euro 17
Shein, cross dress with polka dots with a side knot and flounces € 16.00
Low cost shop, dress 49.90
Shein, striped dress with two-tone cinutre 10.00 euro
Shein, polka dot dress with ruffles and heart neck 17.00 euros
Shein, halter dress with gathered hem and layered ruffles
euro 14.00
Low-cost shop, Playsall long Euro 25,90
& Other Stories dress with flounces 119.00 euros …
Top berskha 9.99, wide trousers zara 29.95
Low cost shop, High Waist Ghepy Panter Trousers 19.90 euros
Low cost shop Esmeralda dress 29,90 euro long
Low cost shop, long Pako dress € 35.90 ..
Low cost shop long alyce dress with sleeveless stripes 29.90 euros …
Puravida, sandless dress 24.99
This year Stradivarius wins the record for the purchase of Blazers … on the site and in the store you will really find it for all tastes, colors and motifs….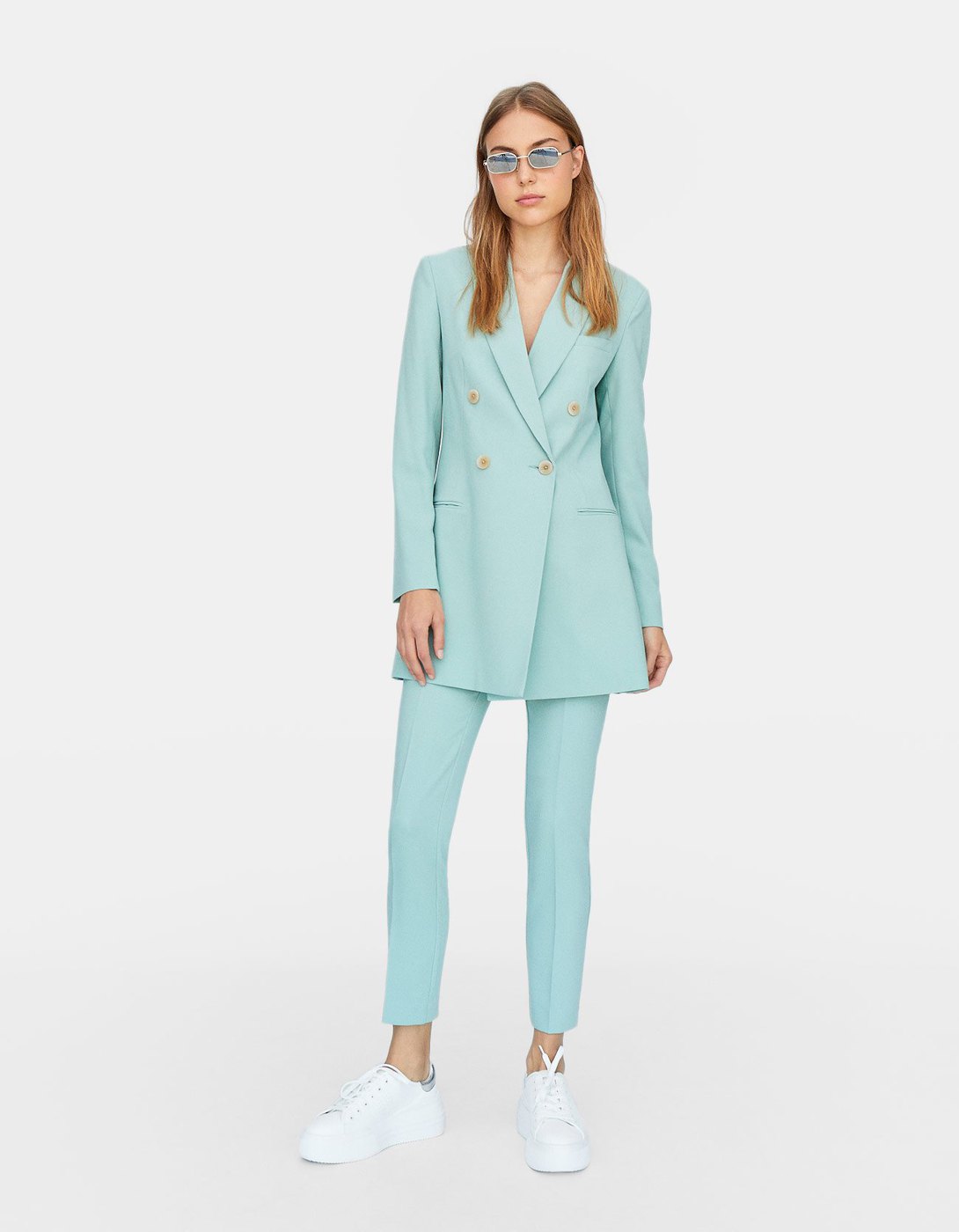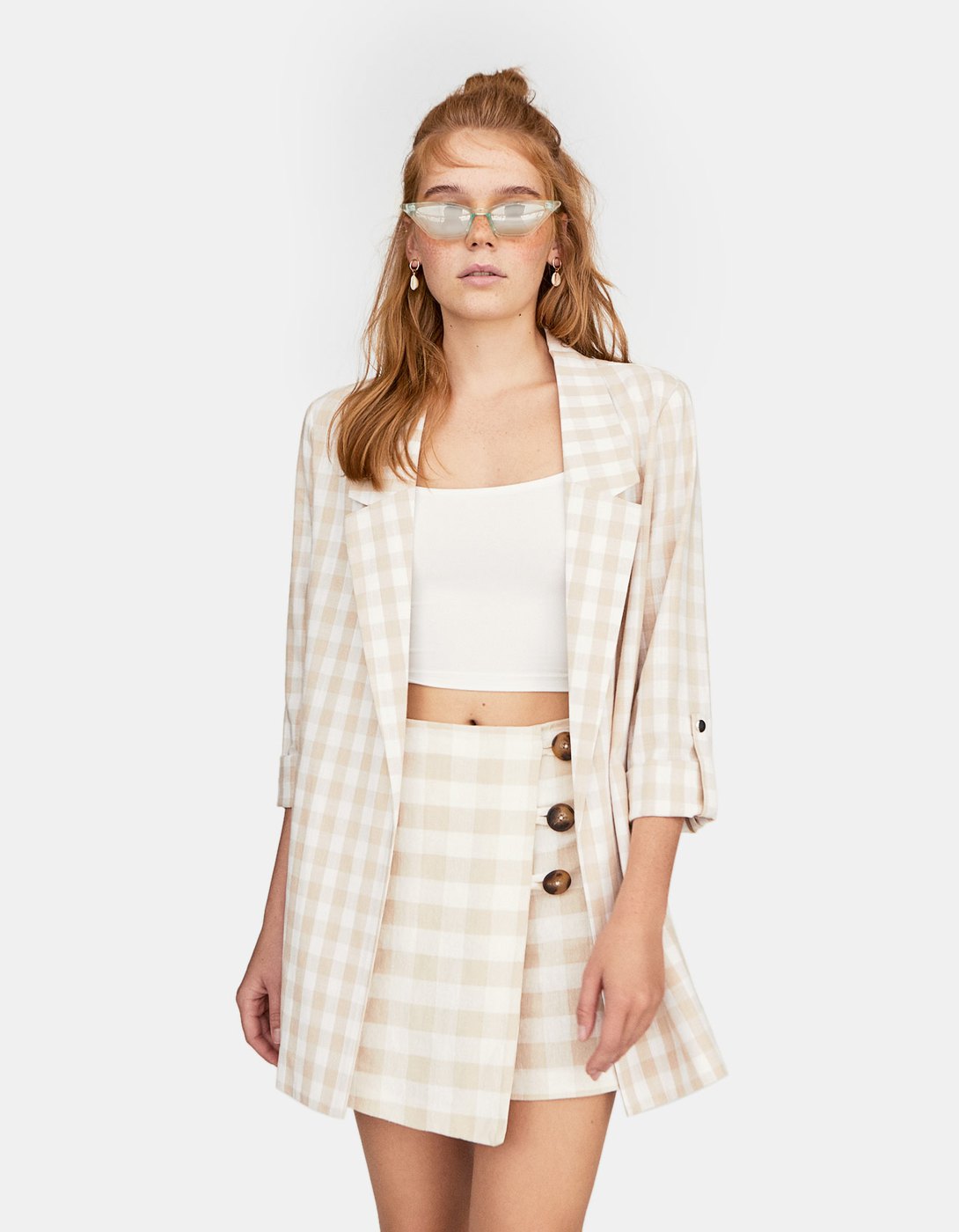 See them all here:
https://www.stradivarius.com/it/nuova-collezione/abbigliamento/acquista-per-prodotto/blazers-c1020053048.html
New arrival always for Stradivarius for trousers:
Also available in green and beige, only 19.99 euros
From Pull and Bear I found this suit with culottes in this pastel green …
Only € 19.99 …
This instead costs only 17.99 euros …
What do you think of these platform slippers for the sea?
35.99
Zara
Here are some must-have items that make the difference….
Top zara 39.95 euros …
White jeans high waist, high rise cropped 39.99 euros …
White jeans in summer match any top and colorful pattern …
Zara polka dot dress also available in blue with black polka dots..25.95 euros
Skirt with polka dots 29.95 wanting with coordinated top for 19.99 euros …
This orange dress from Zara is becoming a cult item among bloggers … in this fluorescent orange with balloon sleeves and cross on the front …
price 39.95….
This dress speaks for itself… .49.95
Other cult of the season this blouse ..
Price 29.95
complete Top 25.95 and floral shorts 29.95….
Short suit 19.95 …
Top rows 19.95
Crossed top in rows 29.95
Striped dress 49.95 …
Polka dot dress with ruffles 49.95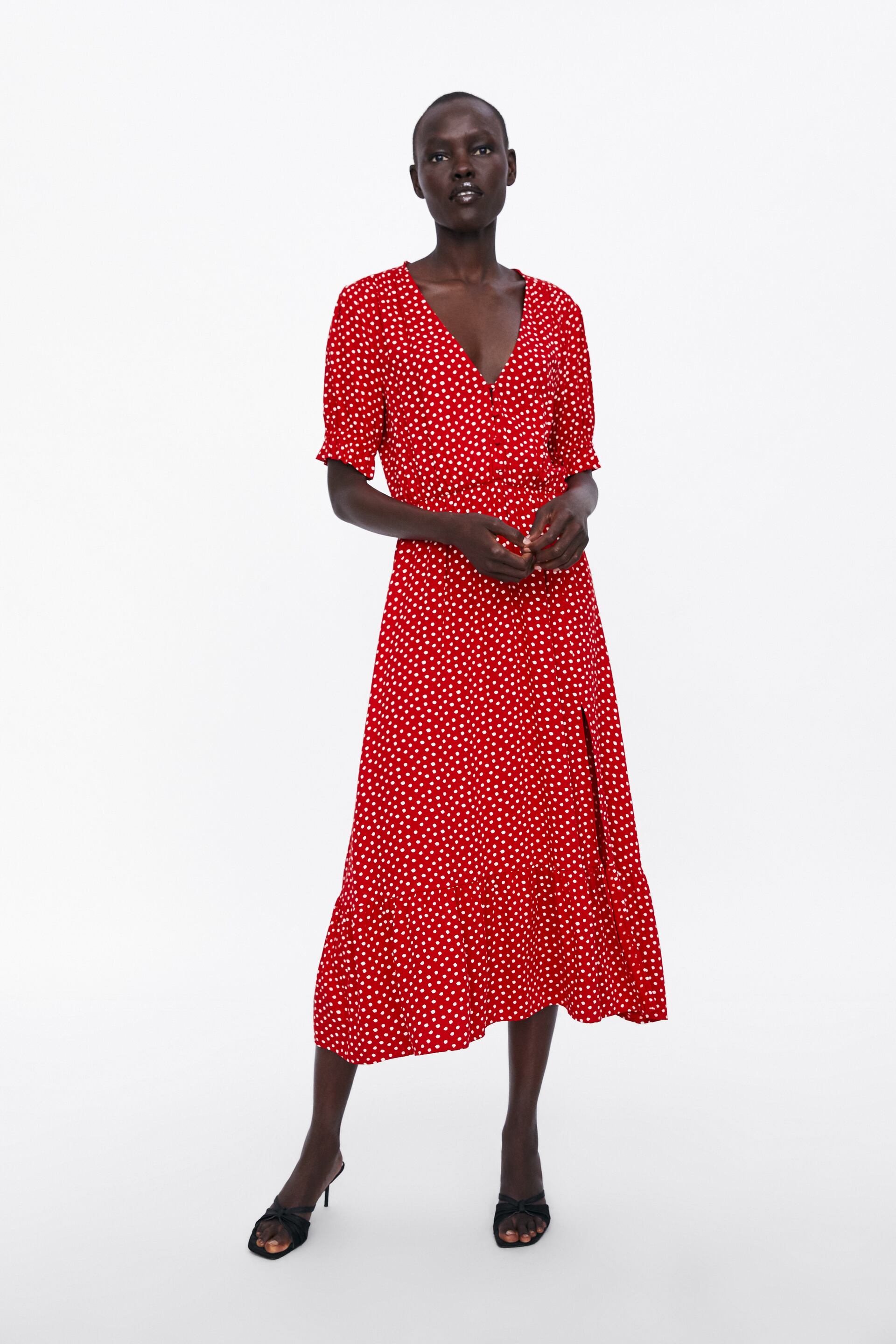 Satin skirt various colors 29.95 euros
Black skirt with super versatile belt 49.95
Floral print skirt 49.95
Shirt with polka dot print 49.95
Bershka trousers with pockets in various colors 29.95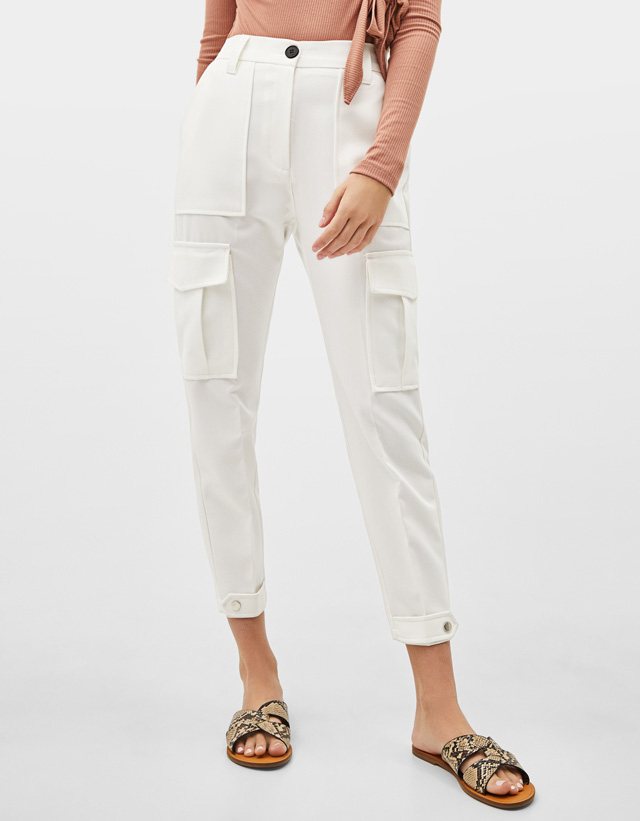 Stradivarius shoe with heel also available in yellow, pink, orange 19.99 euros …
Lace dress H&M 69.99
Whole suit flowers H & m 19.99
Oh juliette top with flowers 19.99
Oh Juliette, top with pink knot 19.90
Let me know what you'll buy .. and I'll wait for you with the June column dedicated to other shopping….[:]