[:it]
Eventi e Festival in europa da non perdere da oggi fino a natale 2019. Tanti ottimi motivi per viaggiare…
Eventi e Festival in europa da non perdere da oggi fino a natale 2019
Rientro dalle vacanze si, ma non deprimetevi! Se state organizzando un viaggio per i prossimi mesi, oppure rimanete in città, non importa, date un'occhiata a questi festival spettacolari! Sicuramente uno di questi eventi è pronto per essere vissuto e arricchire il vostro prossimo viaggio oppure il vostro tempo libero. In Europa tantissimi festival incredibili vi aspettano per riempire i vostri weekend, le vostre giornate e serate!
Vi lascio una lista ricchissima di eventi e festival per iniziare ad organizzare fin da ora il vostro divertimento da oggi fino a natale 2019
In tutta la germania sono tanti gli eventi che vengono organizzati con l'arrivo dell'autunno. Le più importanti città della germania si animano e si illuminano di atmosfere incredibili per riscaldare l'inverno che arriva.. Quelli che  celebrano la birra, ai festival delle luci come quella di Lipsia che si svolge dal 1 al 9 di ottobre.
Ad Amburgo il 18-21 settembre tutto pronto per il  Reeperbahn Festival, uno dei festival più grandi di musica e industrie digitali in Europa.
Le strade si animano di feste ed eventi per 10 giorni.
Berlino, sarà il centro dell' Octoberfest dal 20 settembre al 13 ottobre.. e sempre a Berlino da non perdere lo spettacolo festival delle luci che si terrà in tutta la città dal 10 al 21 ottobre.
Monaco di Baviera, Octoberfest dal 21 settembre al 6 ottobre
Sicuramente è il festival più bello di tutto il belgio a 150 km dalla capitale: il Poperinge bier festival che si tiene dal 26 al 27 ottobre.
Belgio,da segnare assolutamente in agenda questi appuntamenti:  Seneffe Festival, Festival musicale dal 20 al 22 settembre, il jenever festival hasselt 2019, dove dal 19 al 20 ottobre, il  jenever (gin) scorre a fiumi nel centro di Hasselt.
Il crossing border invece  è un festival culturale sulla musica che si terrà all'Aia dal 29 ottobre al 3 novembre.
La spagna a settembre a ottobre vede davvero numerosi eventi che riempiono le strade di divertimento, con richiami storici, culturali, enogastronomici.
Eccone alcuni:
Rioja Wine festival, Logono, Spain dal 20 al 27 settembre
Spagna, Cartagena, dal 20 al 29 settembre si svolge il festival romani e cartaginesi.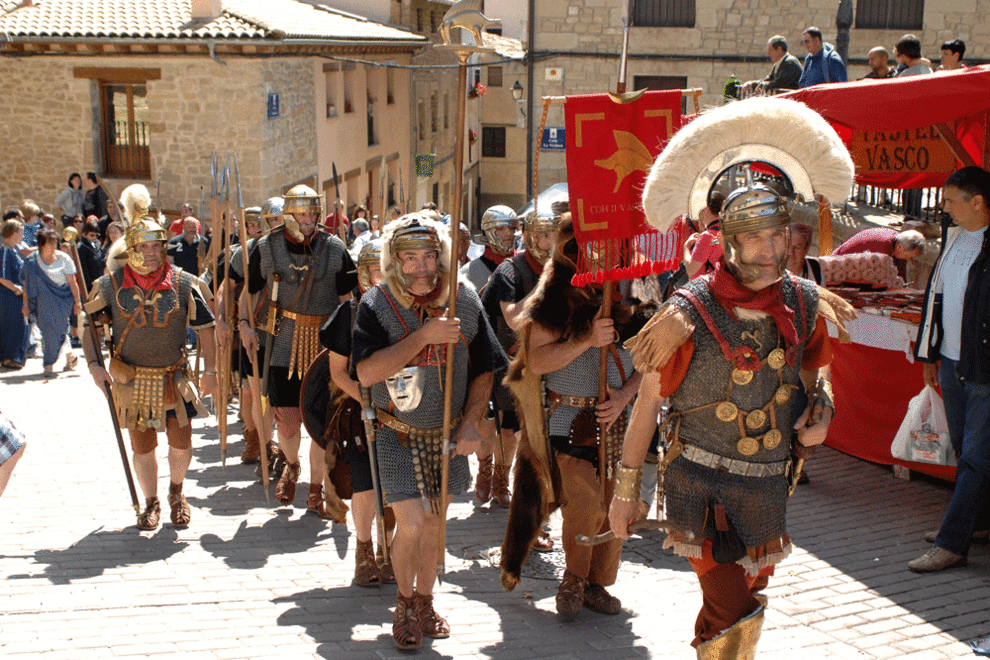 Festa del marisco sea food, galicia, spagna dal 03 ottobre
Cavatast, cava festival in Catalogna dal 04 al 06 ottobre, evento gastronomico che ha come protagonista il vino spumante tipico della zona, a pochi kilometri da Barcellona.
Mentre a Barcellona dal 20 al 24 settembre si svolge il Festival la Mercè, 5 giorni di festa per celebrare il santo patrono di barcellona, la fine dell'estate e l'inizio del fresco. Per le strade, parate, musica, eventi, fuochi d'artificio.
Festival delle rose di zafferano a Cosuegra a circa 60 km da Toledo, è un festival antico che si festeggia in una località tra le piantagioni di zafferano e che risale agli anni 60 e che vede in primo piano i costumi tradizionali  tra danze, sfilate, cibo e musica.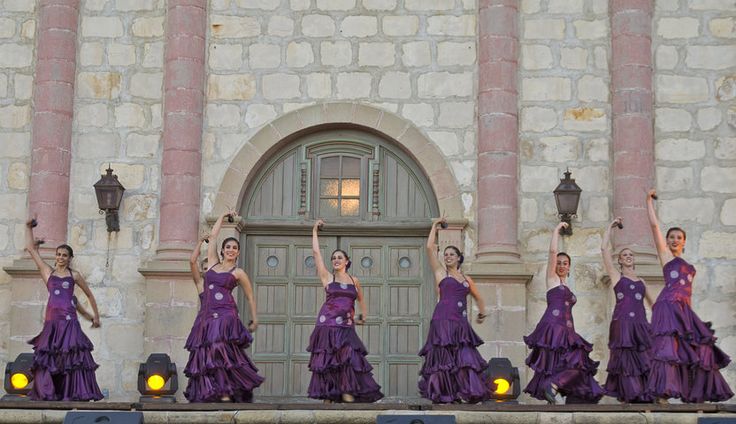 Budapest, Ungheria dal 04 al 20 ottobre si tiene il Caffè Budapest festival, oltre 200 eventi in città in 45 differenti location. Un programma che spazia dalla musica, arte, teatro, market e molto altro ancora invaderanno per 17 anni la capitale ungherese.
Praga, Repubblica Ceca, dal 10 al 13 ottobre, Signal festival. La città verrà illuminata di luci e giochi di proiezioni, raffigurando i vari volti della praga contemporanea e storica.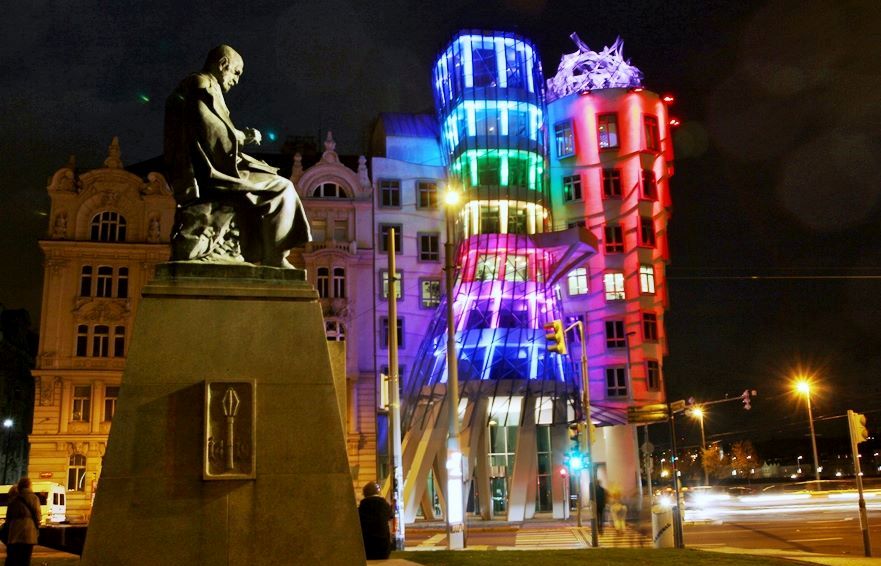 Oslo, dal 30 ottobre al 2 novembre, Oslo music world festival vede protagoniste le musiche soul, afrobit ed elettronica.
La gran bretagna vedrà invece protagonisti questi eventi:
In galles dal 25 al 27 ottobre, in una delle più meravigliose cittadine medievali della gran bretagna, esattamente a Conwy, si terrà questo festival che vi riporterà in un viaggio nel tempo tra artigiani, cibo, arte e musica.
A yorkshire, si terrà il festival di luci della Gran bretagna, eletto tra i 10 più belli d'Europa. E avrà luogo dal 29 ottobre al 1
novembre.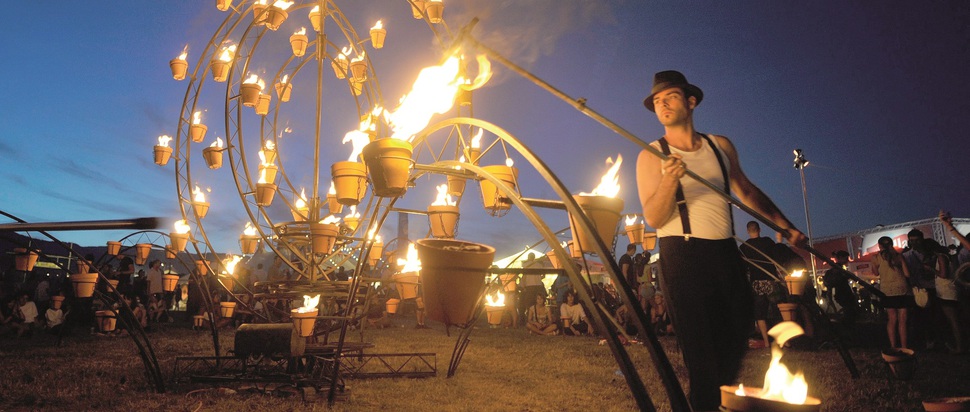 Vediamo nella capitale dell'Inghilterra…
Veg Fest, Londra, dal 26 al 27 ottobre.
L'October fest arriva anche a Londra, al Millwall Park dal 03 al 06 ottobre e dal 10 al 13 ottobre.
Sempre a Londra , il 05 novembre  si svolge il Bonfire night, una festa antichissima che dal 1606 in poi anima l'intera inghilterra di spettacoli pirotecnici, falò, e veri e propri roghi per bruciare il pupazzo di fawkes.
Tra Rotterdam e Amsterdam a Bodegraven, un'altro divertente festival della birra il Borefts Bier Festival che si terrà il 23 e 24 settembre.
A bruges sempre nei paesi bassi un altro festival molto importante a livello gastronomico il Kokette Food Festival si terrà dal
28 al 30 di settembre.
Sempre in Olanda, a dicembre il 14 e il 15 dicembre, sotto il periodo natalizio, potete assistere al Dickens Festival, un evento che prevede la messa in scena di più di  950 personaggi  tratti dalle opere di charles dickens, celebre scrittore inglese. Ma non è solo questo perchè nella città vengono allestite più di 200 bancarelle, i negozi rimangono aperti, e nelle chiese orchestre e gruppi musicali si esibiscono con produzioni a tema.
Dal 09 al 16 novembre, anche i paesi bassi si illuminano di luci, nella città di eindhoven, per il Glow Eindhoven.
In francia…
Parigi Fete de vandenges a paris montmartre, dal 09 al 13 ottobre festeggia la fine della vendemmia e vedrà per le strade street art, yoga, spettacoli, stand, cortei, musica….
A lione dal 5 al 8 dicembre un'atmosfera unica si respira al festival delle luci, dove i più bei monumenti e palazzi si vestono di magiche proiezioni di luci.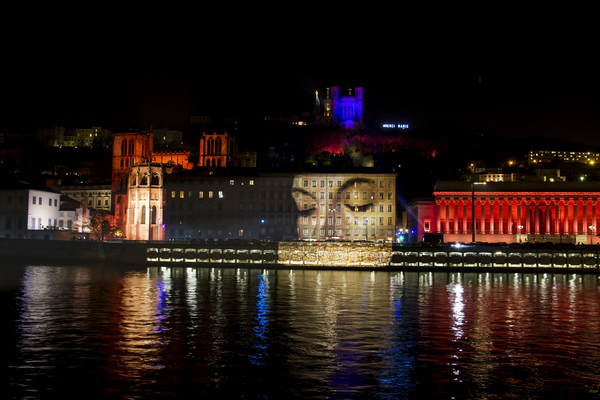 Il pitchfork music festival, vede l'attenzione sulla musica indie e alternativa, ma anche sulla creatività, mostre d'arte e mercati d'epoca.
Il Festival della Loira di Orleans, dal 18 al 22 settembre, vede il più grande raduno della flotta fluviale con oltre 700 marinai provenienti da tutta Europa.
In italia..
Milano, Settimana della Moda, dal 17 al 23 settembre, che quest'anno vedrà eventi anche aperti a tutti e la possibilità di assistere alle dirette dalle passerelle.
Sicilia, san vito lo capo, fiera internazionale del cous cous, dal 20 al 29 settembre. Dieci giorni tra degustazioni, musica, spettacoli, cooking show, incontri culturali e molto altro…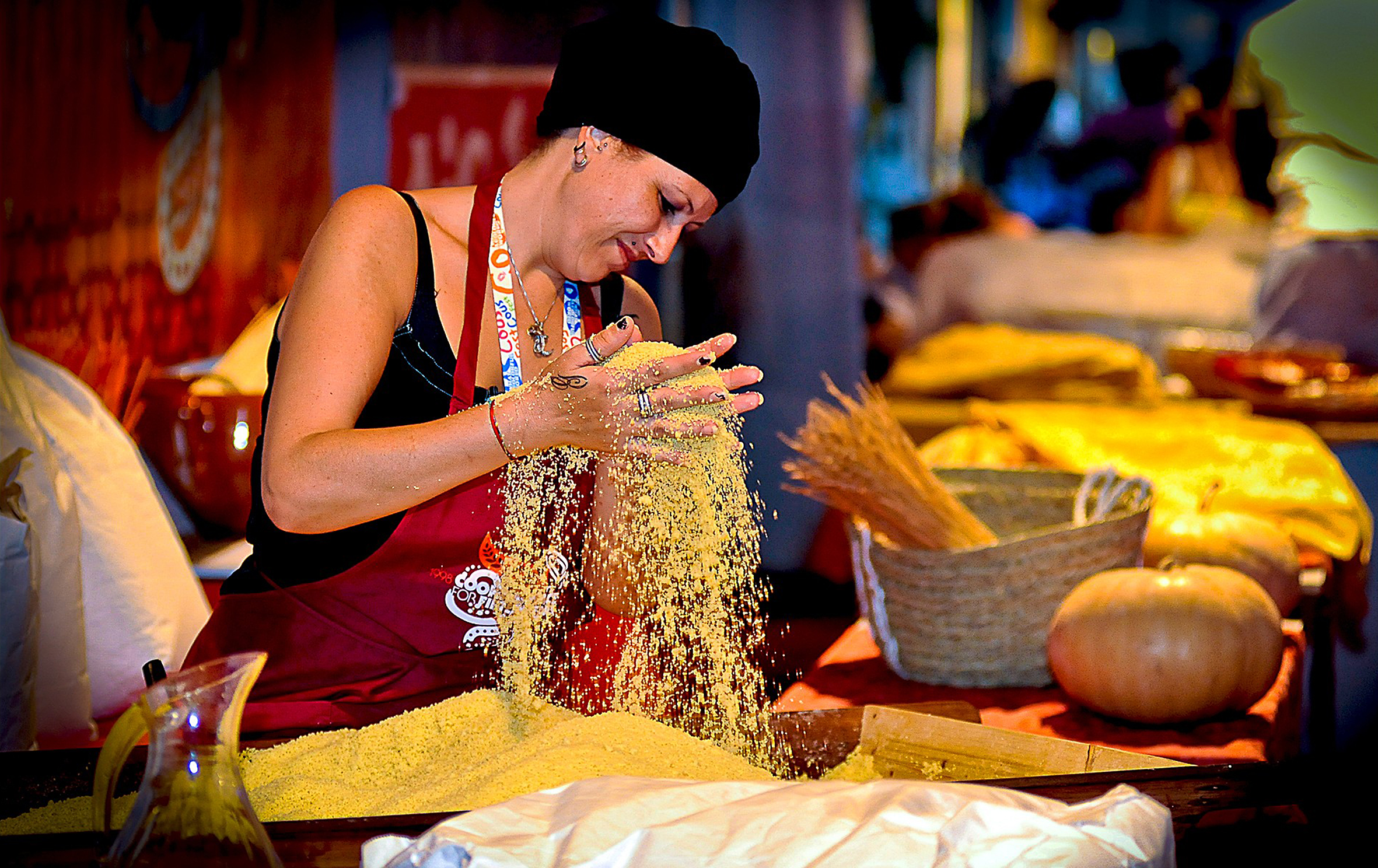 Autunno vuol dire colori, foglie colorate ma sopratutto viaggi gastronomici tra i sapori tipici di stagione. Tantissime sono le sagre in Italia per assaporare un must dell'autunno: il fungo porcino.
Guardatele qui:
https://www.ilturista.info/blog/10952-Sagre_dei_funghi_porcini_gli_eventi_da_non_perdere_in_Italia/
Per il resto degli eventi in italia da oggi a natale seguite il prossimo articolo…..
Tantissimi saranno anche gli eventi organizzati in Europa per Halloween. Per scoprire le feste più incredibili da non perdere leggi qui:
https://www.littlelooks.it/halloween-le-migliori-feste-nel-mondo/ 
Mentre i mercatini più belli in Italia e in  Europa li potete trovare qui: https://www.littlelooks.it/?s=mercatini+di+natale
Siete pronti quindi a prenotare il vostro prossimo viaggio? Siete pronti ad un mare di divertimento??
[:en]
EVENTS AND FESTIVALS IN EUROPE NOT TO BE MISSED FROM TODAY UNTIL CHRISTMAS 2019. MANY GREAT REASONS TO TRAVEL …
EVENTS AND FESTIVALS IN EUROPE NOT TO BE MISSED FROM TODAY UNTIL CHRISTMAS 2019
Return from the holidays yes, but don't get depressed! If you are planning a trip for the next few months, or stay in the city, it doesn't matter, take a look at these spectacular festivals! Surely one of these events is ready to be lived and enrich your next trip or your free time. In Europe, many incredible festivals are waiting for you to fill your weekends, your days and evenings!
I leave you a very rich list of events and festivals to start organizing your enjoyment from now until Christmas 2019
Throughout Germany there are many events that are organized with the arrival of autumn. The most important cities of Germany come alive and light up with incredible atmospheres to warm up the coming winter .. Those who celebrate beer, at the light festivals like the one in Leipzig which takes place from 1 to 9 October.
In Hamburg on 18-21 September everything is ready for the Reeperbahn Festival, one of the largest music and digital industries festivals in Europe.
The streets come alive with parties and events for 10 days.
Berlin, will be the center of the Octoberfest from September 20 to October 13 .. and always in Berlin do not miss the light festival show that will be held throughout the city from October 10 to 21.
Munich, Octoberfest from September 21st to October 6th
Surely it is the most beautiful festival in the whole of Belgium, 150 km from the capital: the Poperinge bier festival held from 26th to 27th October.
Belgium, to be absolutely marked on the agenda these events: Seneffe Festival, Music Festival from 20 to 22 September, the jenever festival hasselt 2019, where from 19 to 20 October, the jenever (gin) flows in rivers in the center of Hasselt.
The crossing border instead is a cultural festival on music that will be held in The Hague from October 29th to November 3rd.
The Spain in September to October really sees numerous events that fill the streets with fun, with historical, cultural, food and wine references.
Here are some:
Rioja Wine festival, Logono, Spain from 20 to 27 September
Spain, Cartagena, the Roman and Carthaginian festivals are held from 20 to 29 September.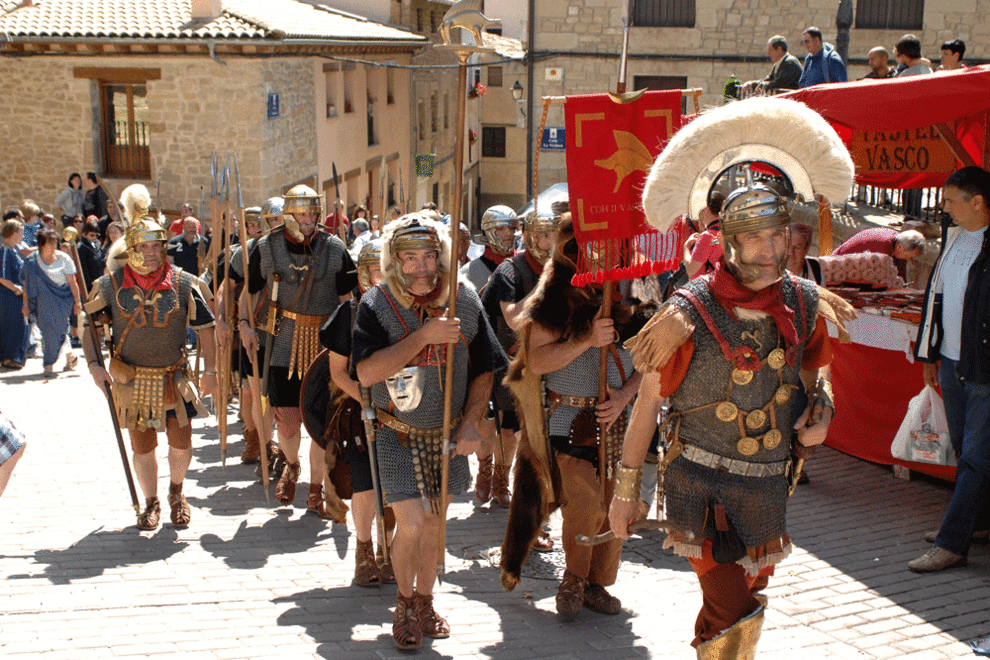 Marisco sea food festival, galicia, spain from 03 October
Cavatast, a quarry festival in Catalonia from 04 to 06 October, a gastronomic event featuring the typical sparkling wine of the area, just a few kilometers from Barcelona.
While in Barcelona from 20 to 24 September the Festival la Mercè takes place, 5 days of celebration to celebrate the patron saint of barcelona, ​​the end of summer and the beginning of cool. On the streets, parades, music, events, fireworks.
Saffron Rose Festival in Cosuegra, about 60 km from Toledo, is an ancient festival that is celebrated in a location among saffron plantations and dates back to the 60s and that sees in the foreground the traditional costumes among dances, parades, food and music.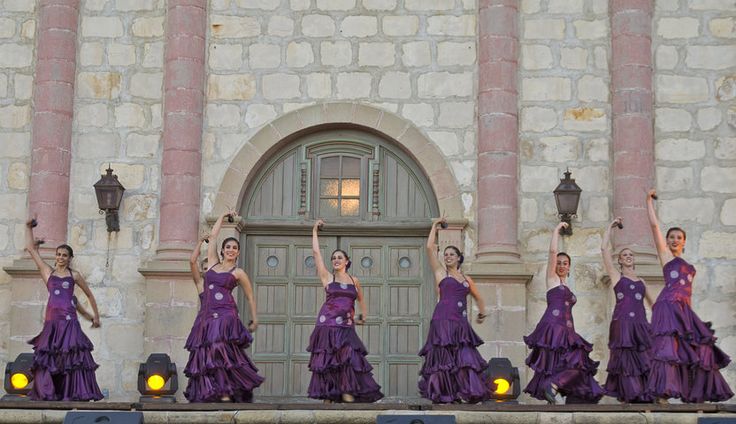 Budapest, Hungary From October 04-20, the Caffè Budapest festival is held, with over 200 events in the city in 45 different locations. A program that ranges from music, art, theater, market and much more will invade the Hungarian capital for 17 years.
Prague, Czech Republic, 10 to 13 October, Signal festival. The city will be illuminated with lights and projections, depicting the various faces of contemporary and historical Prague.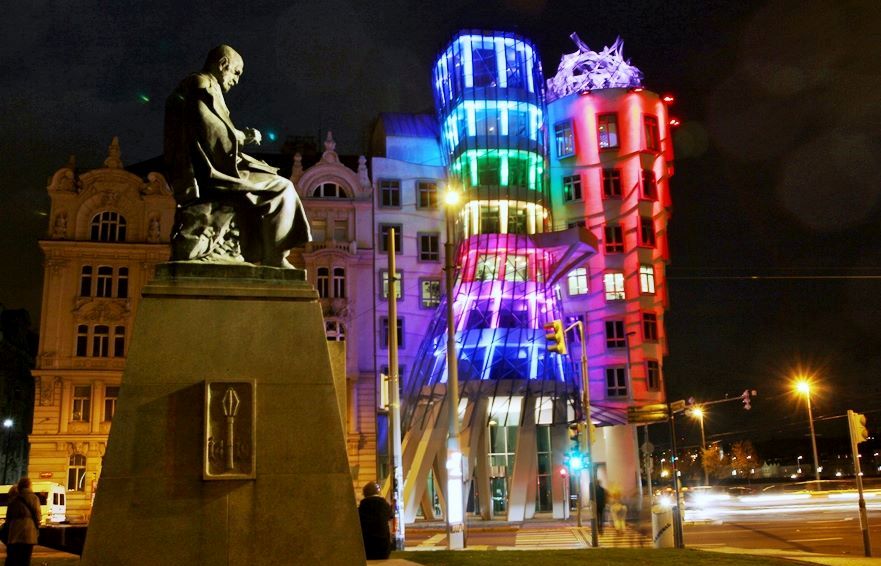 Oslo, from October 30th to November 2nd, Oslo music world festival features the soul, afrobit and electronic music.
Great Britain will instead see these events as protagonists:
In Wales from 25 to 27 October, in one of the most wonderful medieval towns of Britain, exactly in Conwy, this festival will take place that will take you back in a journey through time between artisans, food, art and music.
In Yorkshire, the festival of lights of Great Britain will be held, elected among the 10 most beautiful in Europe. And it will take place from October 29th to 1st
November.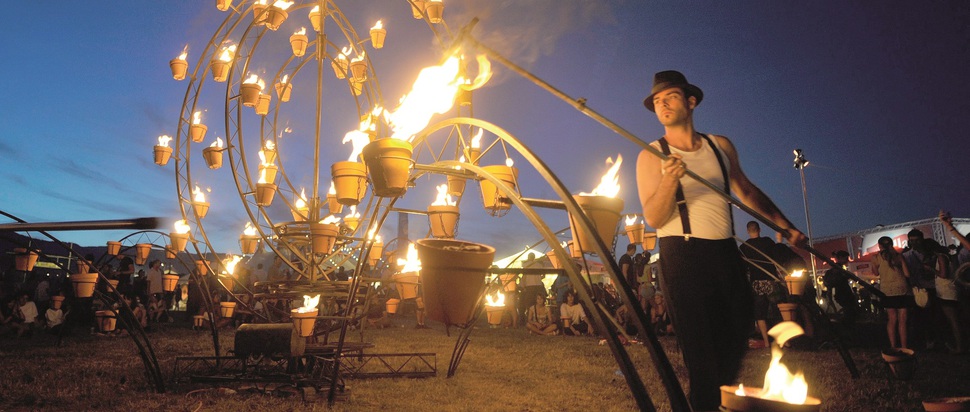 Let's see in the capital of England …
Veg Fest, London, from 26th to 27th October.
The October fest also arrives in London, at Millwall Park from 03 to 06 October and from 10 to 13 October.
Also in London, on November 5th the Bonfire night takes place, an ancient festival that from 1606 onwards animates the whole of england with fireworks, bonfires, and real burnings to burn the fawkes puppet.
Between Rotterdam and Amsterdam at Bodegraven, another fun beer festival is the Borefts Bier Festival to be held on 23 and 24 September.
In Bruges always in the low countries another very important gastronomic festival, the Kokette Food Festival will be held from
28 to 30 of September.
Also in Holland, in December 14 and 15 December, under the Christmas period, you can attend the Dickens Festival, an event that involves the staging of more than 950 characters taken from the works of Charles Dickens, a famous English writer. But it is not only this because more than 200 stalls are set up in the city, the shops remain open, and in the churches orchestras and musical groups perform with themed productions.
From 9 to 16 November, the Netherlands also light up with lights in the city of Eindhoven, for Glow Eindhoven.
In France…
Paris Fete de vandenges a paris montmartre, from 09 to 13 October celebrates the end of the harvest and will see street art, yoga, shows, stands, parades, music … in the streets.
In Lyons from 5 to 8 December, a unique atmosphere is breathed at the festival of lights, where the most beautiful monuments and buildings are dressed in magical light projections.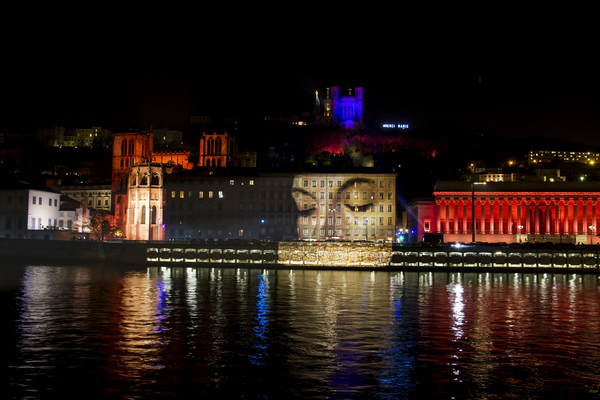 The pitchfork music festival, focuses on indie and alternative music, but also on creativity, art exhibitions and vintage markets.
The Loire Festival of Orleans, from 18 to 22 September, sees the largest gathering of the river fleet with over 700 sailors from all over Europe.
In Italy..
Milan, Fashion Week, from 17 to 23 September, which this year will also see events open to everyone and the chance to watch live shows from the catwalks.
Sicily, san vito lo capo, international fair of couscous, from 20 to 29 September. Ten days of tastings, music, shows, cooking shows, cultural meetings and much more …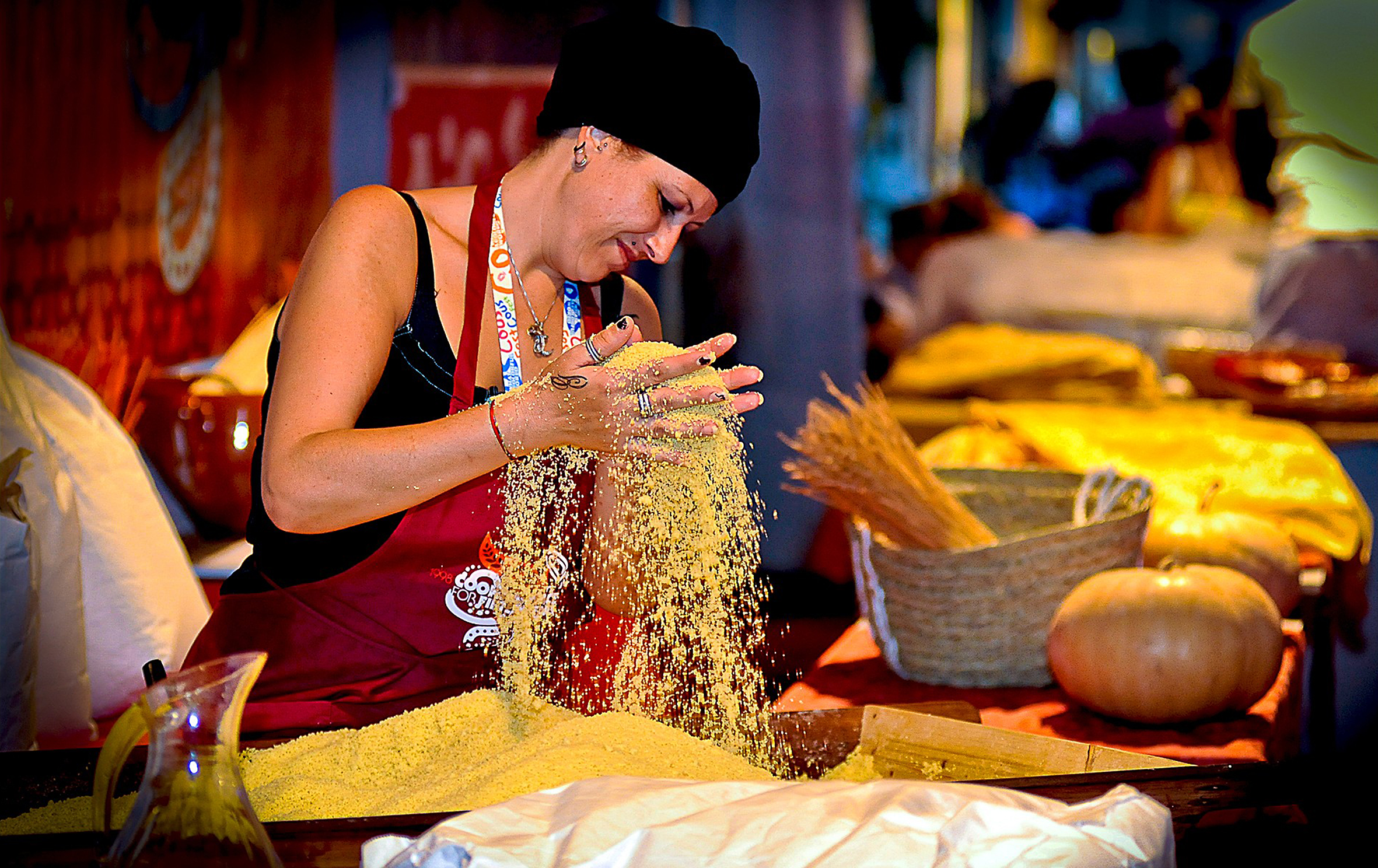 Autumn means colors, colorful leaves but above all gastronomic journeys among the typical seasonal flavors. Many are the festivals in Italy to savor a must of autumn: the porcini mushroom.
Look at them here:
https://www.ilturista.info/blog/10952-Sagre_dei_funghi_porcini_gli_eventi_da_non_perdere_in_Italia/
For the rest of the events in Italy from today to Christmas, follow the next article … ..
Many events will also be held in Europe for Halloween. To discover the most incredible parties not to be missed read here:
https://www.littlelooks.it/en/italiano-halloween-le-migliori-feste-nel-mondo/
While the most beautiful markets in Italy and Europe can be found here: https://www.littlelooks.it/?s=mercatini+di+natale
So are you ready to book your next trip? Are you ready for a sea of ​​fun ??[:]