[:it]
All the things not to be missed on a trip to Barcelona. All attractions, the most and least known by travelers.
Barcelona: things not to be missed
After having been there well 3 sometimes I can confirm that I a Barcelona I would move to live!
Barcelona is one of those cities of infinite possibilities. A city that conquers you with its many faces. Magical places rich in art due to' unmistakable passage of Gaudi. Narrow streets that are part of an ancient reality such as those of gothic barrio, and then instead streets that look like those of a large metropolis like l'Diagonal Avenue and the passage of grace. The sea and the life that reigns around its beach there barceloneta it's unique. who, there is nothing but freedom, serenity and joy of living. Barcelona also wins you over for its marvelous panoramic terraces from which you can admire the city and the possibility of touching the roofs with its electrifying cableway…. places where you can feel unique emotions like the fontana magica and the Tibidabo. This is a taste of what lies ahead on a trip to Barcelona. In addition of course to the always smiling and spirited population. In addition to food, seafood and the thousand flavors and colors of its famous markets, primarily that of the Boqueria.
Barcelona is a city with an always mild climate and therefore full of many attractions, so many that I have decided to list almost all of them. Below you will find the best known ones and those who only know the people who live there but who all deserve to be seen!
Also if you are in Barcelona the 15 August, you cannot miss an ultra fun and colorful party at the Gracia Festival that I found myself in this year and that I enjoyed a lot! You can see it here in my dedicated article, what it is: https://www.littlelooks.it/ferragosto-a-barcellona/
Here the things not to be missed in Barcelona:
The Holy Family
The symbol of Barcelona is the majestic and one of a kind, work of Gaudì. A unique beauty inside and out! Here too I recommend that you book your tickets online due to the endless queues!
Park guell
Always created by gaudi, Inside you will find a park with a free zone and a paid zone where the best attractions of the park are included, including this wonderful view on the panoramic terrace.
I advise you to book your visit to the park online to avoid queues but above all to avoid the risk of sold out.
Here's where to book:
https://visitare.barcelona.ticketbar.eu/it/attrazioni/park-guell-salta-la-fila-/ https://www.parkguellonline.cat/pg_muslinkIII/venda/index.jsp?lang=3&nom_cache=PARC&property=PARC
You can get there by bus 24, that will leave you right there
The Guell Crypt
Incomplete work by Antoni Gaudi, it is less known but definitely worth seeing.
Palace of Catalan music
The headquarters of the choral society of Catalonia, where concerts and initiatives take place. And it is open to visitors all year round. It is an important example of Catalan modernism, and was conceived as "garden of music". Impossible to explain the internal and external beauty of this building.
Gracia neighborhood
I discovered the Gracia district thanks to the festival de major de Gracia on mid-August. You can find info about the party here: https://www.littlelooks.it/ferragosto-a-barcellona/ A lively neighborhood, where I recommend you to spend a few hours, full of shops, bars and restaurants. A sparkling neighborhood different from the usual itineraries.
Here are some photos of the party de major de gracia and videos
Casa vicens
It was the first important work of Gaudì and is located in the gracia district.
El Born
Another neighborhood not to be missed that goes beyond the classic tourist itineraries.
Today the Born is one of the most artistic and trendy districts of Barcelona, a labyrinth of streets with bars, shops and squares.
Barceloneta
It is not just a beach, it is the place where everyone wants to be to feel free to have fun, play, to dance, relax and eat in one of the many clubs.
the port and the Maremagnum
The port is a beautiful island where to stroll and where to reach the beautiful Maremagnum shopping center suspended in the water.
La Rambla
The best known street in Barcelona is the Rambla, The famous tree-lined avenue where you can buy souvenirs and where to run into famous street artists.
Boqueria market and santa caterina market
An unmissable stop in the ramblas is the boqueria market. Featuring charming and colorful banquets, it is the largest and most scenic market in spain.
The Mercato de Santa Caterina is less known but not to be missed!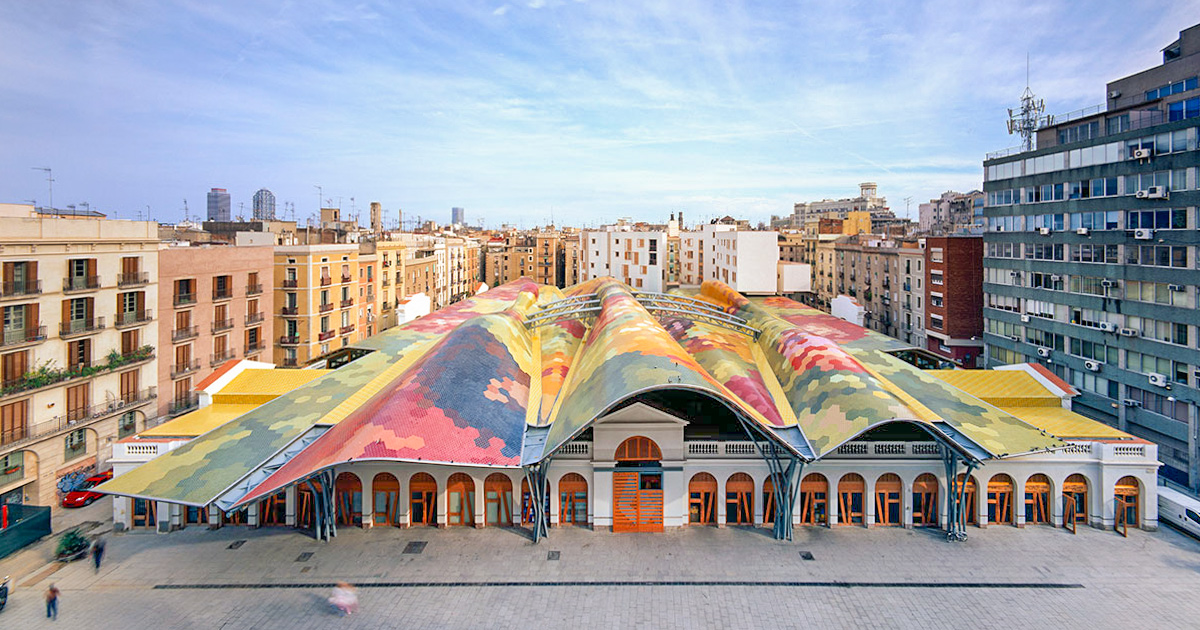 Fontana magica
When they told me that all the people gathered every night at 9.30 in front of this fountain to see the show, I did not understand why and above all until I was really there in the middle, I didn't know how many people came to see it! You cannot imagine the emotion you feel watching this wonderful show in a dream setting, with some of the most beautiful background music on the international scene. Indescribable! It seems to have the world in your hands, happiness in your hands in a small moment…..
Montjuic cable car
One of the most thrilling things to do in Barcelona in my opinion is to get on this cableway where it seems to fly over the city and admire a unique panorama!
Casa battlò and Casa Milan
They need no introduction and are both located in Passeig de gràcia. And they can be visited inside.
Gran Via shopping center
A shopping center with a particular design. It seems to be inside a ship! To be seen..
Inside, shops of the most famous brands and brands.
Tibidabo
The amusement park that stands on the hill of the city and where the expiatory temple of the Sacred Heart of Jesus stands majestically.
Labyrinth of Horta
A' another unusual and fun attraction you can find in Barcelona….
Barcelona Arena
In Plaza d'Espana, a stone's throw from the magic fountain, we find the wonderful arena of Barcelona, once a temple of bullfights, now mall with more than 100 shops, a panoramic terrace, a cinema, a concert and show hall and the rock museum.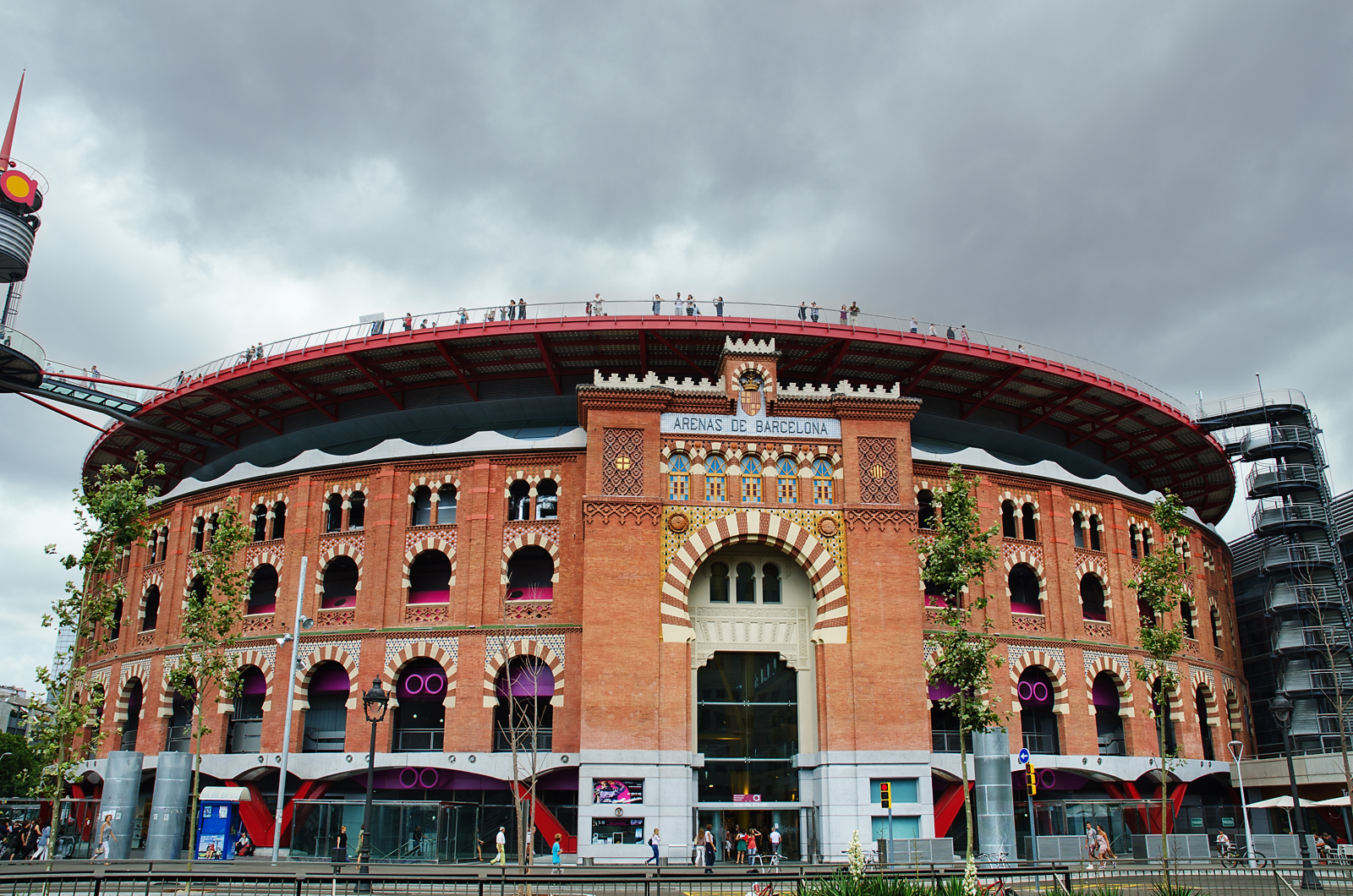 Passaig de Gracia and Avinguda Diagonal
They are the largest shopping streets… in Passaig de Gracia are the famous houses of Gaudí, shops of the best brands. In Avinguda Diagonal you will also find many shops for home and furniture, The English Court, the mall diagonal mar where the shop is located: primark.
The National
In Passaig de Grecia, inside a small street before the Milà house, coming from Catalunya square, find this beautiful restaurant, the gastronomic temple of Barcelona! where you can experience an incredible gastronomic experience with traditional Spanish products of high quality , with different catering areas, bars and spaces in an incredible design setting !! I recommend that you just go in and see it without necessarily consuming, because it deserves a visit.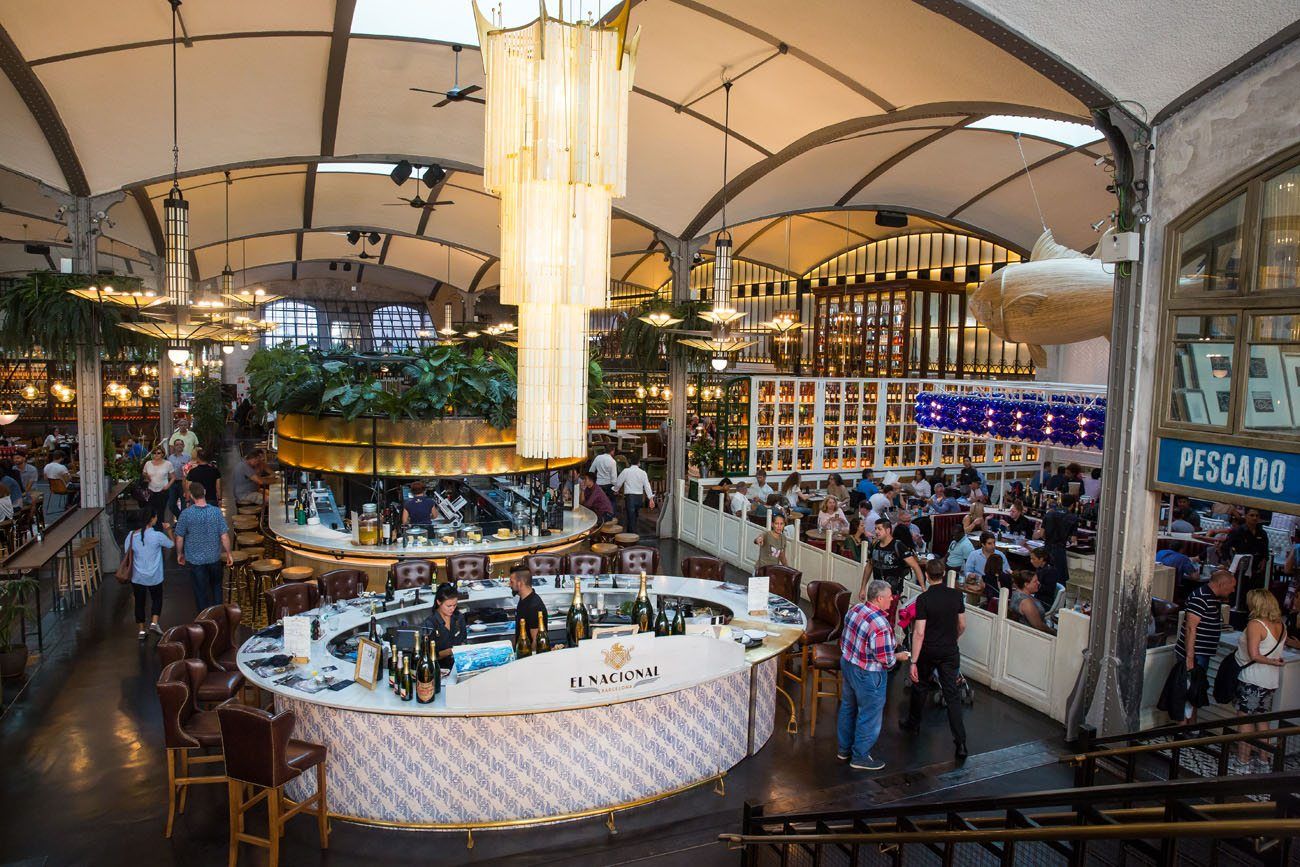 Barrio Gotico and the cathedral
E' beautiful to get lost in the streets of the Gothic Quarter of Barcelona, the oldest district of the city, with its narrow cobblestone streets surrounded by walls, its shops, to get to its Cathedral. You will be struck by its charm.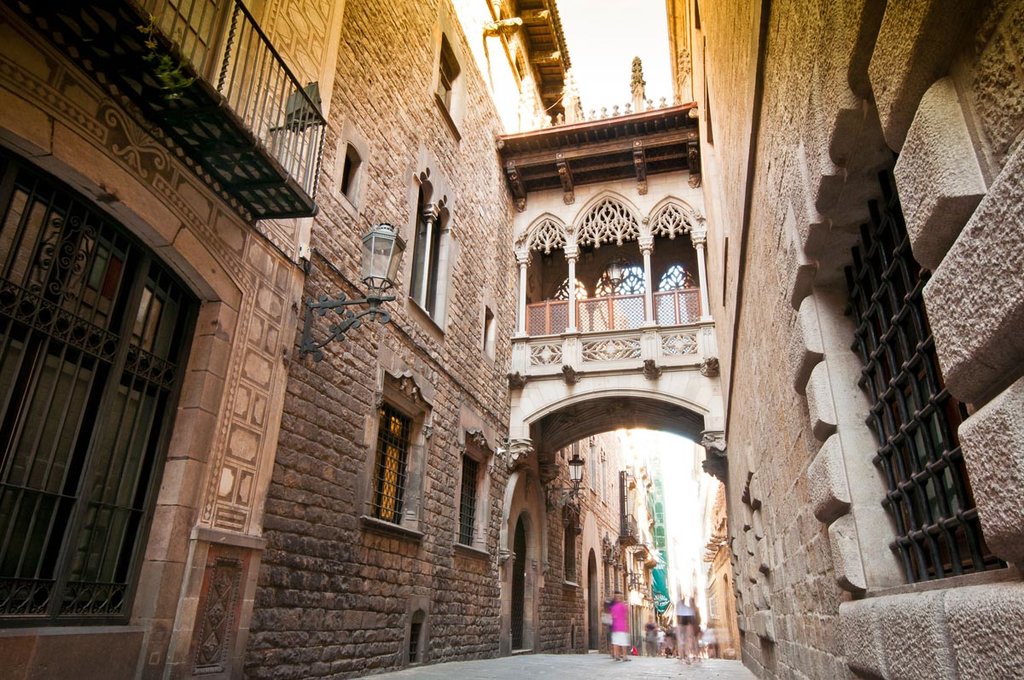 Placa Catalunya and Plaza Reial
Plaza Catalunya collega la Ramblas with il Passaig de Gracia, a beautiful square center of the most important connections and with the famous El corte Inglès at its center.
Plaza Reial instead remains behind the Ramblas, I recommend you see because it is really very beautiful and characteristic.
The bunkers
Another splendid panoramic terrace in Barcelona, less known but with a breathtaking view of the city and that will allow you to take some crazy photos!
Ciutadella Park
I also recommend visiting the real green lung of the city. A park where you can do many activities and inside you will also find the zoo. A truly relaxing place. In the photo the monumental waterfall of the park.
Well friends, I hope I have given you lots of ideas and advice for your travel itinerary in Barcelona!! Let me know what you think and what are your favorite places!!
Have a good trip!!
[:in]
All things not to be missed on a trip to Barcelona. All the attractions, the most and least known by travelers.
[:]