[:it]
Holidays 2020: Normative, Movements, recommended destinations, types of holidays.
Tutto quello che devi sapere per non rinunciare alle tue vacanze
Holidays 2020: normative, bonus, displacements, recommended destinations, types of holidays
Per molte persone, il tema vacanze quest'anno è ancora molto incerto, crea molti dubbi e preoccupazioni. In realtà ad oggi abbiamo molta più chiarezza grazie alle fonti ufficiali che ci permettono di scoprire che il settore "Turismo" ha voglia e bisogno di ripartire. Così l'italia sta cercando di ripartire, impiegando tutte le sue risorse e le normative anti covid19 per permettere a tutti di tornare a viaggiare.
In questo articolo voglio offrirvi tutte le informazioni più importanti di cui dovete essere a conoscenza per iniziare a scegliere le vostre vacanze 2020.
Ognuno di noi dopo questo articolo avrà ben chiaro quali sono le possibilità di viaggio, le tipologie di vacanze che si possono fare, destinazioni insolite e indirizzi utili per itinerari e strutture turistiche per poter iniziare a pianificare una tipologia di vacanza adatta alle proprie esigenze, piaceri e sopratutto in piena tranquillità e sicurezza. Per chi non si sentisse di affrontare una tipologia di vacanza al mare come gli altri anni, in realtà ci sono tantissime opportunità diverse per viaggiare lo stesso e godersi momenti di assoluto relax e divertimento in italia.
Mentre chi non vorrà assolutamente rinunciare al mare, potrà valutare comunque per esempio delle mete più nascoste, più tranquille, più lontane dal turismo di massa, ma che permettono comunque di godere a pieno delle bellezze del nostro paese e di quel gusto magico dell'estate. Ho cercato tanto e ho scoperto itinerari e proposte pazzesche!
Non vedevo l'ora di proporvele…
Lasciatevi trasportare ora….Un mondo di ispirazione del tutto nuovo, vi aspetta qui sotto!!
Iniziamo subito con qualche info sulle normative covid19 , per quanto riguarda gli stabilimenti balneari e strutture ricettive..
ATTIVITÀ TURISTICHE (STABILIMENTI BALNEARI E SPIAGGE)
Fonti ufficiali dicono questo: "Si', il bagno al mare si potra' fare. Il virus non si trasmette con l'acqua. Anche se un infetto dovesse fare il bagno poi disperderebbe il virus nell'acqua. Nel mare tutto si diluisce. Naturalmente meglio non nuotare faccia a faccia con un'altra persona, ma l'acqua di mare non e' un veicolo di infezione"Ognuno poi deciderà o meno se fidarsi o meno.
Le presenti indicazioni si applicano agli stabilimenti balneari, alle spiagge attrezzate e alle spiagge libere
Verranno fornite adeguate informazioni sulle misure di prevenzione

,

comprensibili anche per i clienti di altra nazionalità

.

Si promuove

,

a tal proposito

,

l'accompagnamento all'ombrellone da parte di personale dello stabilimento adeguatamente preparato

(

steward di spiaggia

)

che illustrerà ai clienti le misure di prevenzione da rispettare

.

In tutti i punti dell'impianto saranno disponibili igenizzanti per il pubblico

.

Verrà privilegiato l'ingresso agli stabilimenti attraverso la prenotazione

,

è possibile prenotare anche lo spazio nelle spiaggie libere

.

Potrà essere rilevata la temperatura corporea

,

impedendo l'accesso in caso di temperatura

> 37,5

°C

.

La postazione dedicata alla cassa può essere dotata di barriere fisiche

(

es

.

schermi

);

in alternativa il personale deve indossare la mascherina e avere a disposizione gel igienizzante per le mani

.

In ogni caso

,

favorire modalità di pagamento elettroniche

,

eventualmente in fase di prenotazione

.

Verranno riorganizzati gli spazi per evitare assembramenti e per garantire il giusto ordine all'ingresso e e possibile verranno i organizza tpercorsi separati per l'entrata e per l'uscita

.

Assicurare un distanziamento tra gli ombrelloni

(

o altri sistemi di ombreggio

)

in modo da garantire una superficie di almeno

10

m2 per ogni ombrellone

,

indipendentemente dalla modalità di allestimento della spiaggia

(

per file orizzontali o a rombo

).

Tra le attrezzature di spiaggia

(

lettini

,

sedie a sdraio

),

quando non posizionate nel posto ombrellone

,

deve essere garantita una distanza di almeno

1,5 m.

Verrà garantita regolare e frequente pulizia e disinfezione delle aree comuni

,

spogliatoi

,

cabine

,

docce

,

servizi igienici

, etc.,

comunque assicurata dopo la chiusura dell'impianto

.

Le attrezzature come ad es

.

lettini

,

sedie a sdraio

,

ombrelloni etc

.

vanno disinfettati ad ogni cambio di persona o nucleo famigliare

.

In ogni caso la sanificazione deve essere garantita ad ogni fine giornata

Saranno vietate le attività ludico-sportive di gruppo che possono dar luogo ad assembramenti

.

Gli sport individuali che si svolgono abitualmente in spiaggia

(

es

.

racchettoni

)

o in acqua

(

es

.

nuoto

,

surf

,

windsurf

,

kitesurf

)

possono essere regolarmente praticati

,

nel rispetto delle misure di distanziamento interpersonale

.

Diversamente

,

per gli sport di squadra

(

es

.

beach-volley

,

beach-soccer

)

sarà necessario rispettare le disposizioni delle istituzioni competenti

.
STRUTTURE RICETTIVE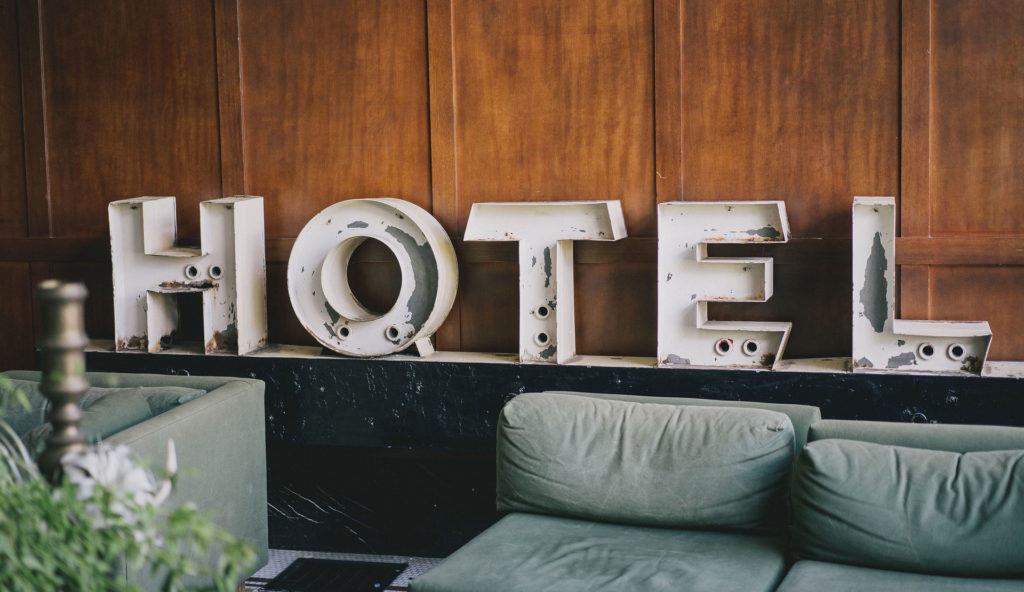 Le presenti indicazioni si applicano alle strutture ricettive alberghiere, complementari e alloggi in agriturismo.
Predisporre una adeguata informazione sulle misure di prevenzione

,

comprensibile anche per i clienti di altra nazionalità

.

Potrà essere rilevata la temperatura corporea

,

impedendo l'accesso in caso di temperatura

> 37,5

°C

.

Garantire il rispetto del distanziamento interpersonale di almeno un metro in tutte le aree comuni e favorire la differenziazione dei percorsi all'interno delle strutture

,

con particolare attenzione alle zone di ingresso e uscita

.

La postazione dedicata alla reception e alla cassa può essere dotata di barriere fisiche

(

es

.

schermi

); anyhow,

favorire modalità di pagamento elettroniche e gestione delle prenotazioni online

,

con sistemi automatizzati di check-in e check-out ove possibile

.

L'addetto al servizio di ricevimento deve provvedere

,

alla fine di ogni turno di lavoro

,

alla pulizia del piano di lavoro e delle attrezzature utilizzate

.

Gli ospiti devono sempre indossare la mascherina

,

mentre il personale dipendente è tenuto all'utilizzo della mascherina sempre quando in presenza dei clienti e comunque in ogni circostanza in cui non sia possibile garantire la distanza interpersonale di almeno un metro

.

Garantire un'ampia disponibilità e accessibilità a sistemi per l'igiene delle mani con soluzioni idro-alcoliche in varie postazioni all'interno della struttura

,

promuovendone l'utilizzo frequente da parte dei clienti e del personale dipendente

.

Ogni oggetto fornito in uso dalla struttura all'ospite

,

dovrà essere disinfettato prima e dopo di ogni utilizzo

.

L'utilizzo degli ascensori dev'essere tale da consentire il rispetto della distanza interpersonale

,

pur con la mascherina

,

prevedendo eventuali deroghe in caso di componenti dello stesso nucleo familiare/gruppo di viaggiatori

.

Garantire la frequente pulizia e disinfezione di tutti gli ambienti e locali

,

con particolare attenzione alle aree comuni e alle superfici toccate con maggiore frequenza

Per quanto riguarda il microclima

,

è fondamentale verificare le caratteristiche di aerazione dei locali e degli impianti di ventilazione e la successiva messa in atto in condizioni di mantenimento di adeguati ricambi e qualità dell'aria indoor

.
nel caso di locali di servizio privi di finestre quali archivi

,

spogliatoi

,

servizi igienici

, etc.,

ma dotati di ventilatori/estrattori meccanici

,

questi devono essere mantenuti in funzione almeno per l'intero orario di lavoro

;

per quanto riguarda gli ambienti di collegamento fra i vari locali dell'edificio

(

ad esempio corridoi

,

zone di transito o attesa

),

normalmente dotati di minore ventilazione o privi di ventilazione dedicata

,

andrà posta particolare attenzione al fine di evitare lo stazionamento e l'assembramento di persone

,

adottando misure organizzative affinché gli stessi ambienti siano impegnati solo per il transito o pause di breve durata

.
Bonus vacanze
Si tratta del bonus vacanza 2020 of 500 euro in favore delle famiglie con un ISEE non superiore a 40.000 euro.
Soltanto un componente del nucleo familiare può essere beneficiario del bonus.
L'importo del bonus viene ridotto a 300 euro per i nuclei familiari composti da due persone. Per quelli composti da una persona sola, il bonus vacanze verra ancora dimezzato, quindi l'importo sarà di 150 euro.
Il bonus vacanze può essere utilizzato dal 1° luglio al 31 December 2020: per l'80% sarà sotto forma di sconto sul corrispettivo dovuto alla struttura, mentre il restante 20% andrà come detrazione dall'imposta sul reddito. Le strutture ricettive potranno cedere il credito ai propri fornitori privati, agli istituti di credito o agli intermediari finanziari.
Attention, per ottenere lo sconto, il pagamento alla struttura (che sia b&b, albergo, agriturismo o camping) deve essere corrisposto in un'unica soluzione e "senza l'ausilio, l'intervento o l'intermediazione di soggetti che gestiscono piattaforme o portali telematici diversi da agenzie di viaggio e tour operator". Sembrerebbero quindi escluse dal provvedimento piattaforme come Airbnb e Booking.
Spostamenti
Dalla data del 3 giugno sarà possibile spostarsi nelle altre regioni italiane senza limiti e anche in alcuni Stati Europei, anche se molti non riapriranno prima del 15 giugno e ad oggi fino a questa data, non ci sono certezze ancora chiarissime su tutti gli spostamenti all'estero.
Quello che sappiamo è che l'italia aprirà i suoi confini a tutti. Mentre alcuni stati hanno chiuso le porte agli italiani vediamo chi e quali sono gli stati dove si potrà andare quest'estate e i provvedimenti.
Dall'italia non si potrà andare in svizzera, in austria e in spagna. La grecia ha aperto le sue porte da poco… In francia si potrà andare con un'autocertificazione che attesti di non aver contratto il covid19. In croazia si può andare se si possiede una prenotazione.
In giappone, malesia, singapore, taiwan, China, Canada, Australia, obbligo di auto isolamento per 14 days.
In gran bretagna obbligo di quarantena per 14 giorni per gli ingressi dall'italia.
Vi consiglio comunque di seguire i cambiamenti che vengono costantemente aggiornati dalle fonti ufficiali di governo
Ecco i tipi di vacanza a cui ho pensato per voi per l'estate 2020
Turismo ecosostenibile
Puntare ad un turismo ecosostenibile. Che cos'è??
Spesso si tratta di mete non contemplate nei normali flussi turistici, piccoli gioielli sconosciuti ai più, ma pieni di attrattiva; possono essere anche luoghi da assaporare con modalità alternative di viaggio, come un ritmo più lento, il muoversi con mezzi sostenibili come cammini a piedi o viaggi in bicicletta, e possono prevedere un maggiore contatto con l'ambiente naturale e con lo spirito storico-culturale di un luogo, ed enogastronomico.
Quindi un'idea per quest'anno potrebbe essere appunto quella di scegliere di visitare destinazioni che promuovono iniziative per minimizzare l'impatto del turismo sull'ambiente. Prediligere luoghi naturali meravigliosi, ricchi di bellezza, godendo di tuto quello che una vacanza di questo tipo può offrire.
Per organizzare questi tipi di viaggi tra l'altro sono particolarmente indicati camper e van per partire all'avventura dei luoghi più belli e vivere esperienze da sogno, ra natura e colori indimenticabili.
Avete mai viaggiato in tenda??
Viaggiare in tenda è sicuramente un'esperienza unica e una modalità molto più wild rispetto a tante altre soluzioni. Potrebbe essere un'esperienza del tutto nuova, basta organizzarsi al meglio. Ci permette di stabilire un contatto maggiore con la natura e l'ambiente circostante, di sentire un legame profondo con il territorio e di godere a pieno della sensazione di libertà, impagabile dopo questi mesi in cui tutto ci è mancata tanto. E sopratutto ci permetterà di scoprire luoghi che solo in tenda si possono ammirare conoscere.
Qualche idea per viaggi in tenda
Se si pensa a viaggi in tenda è impossibile non andare con il pensiero…..
Alle Cascate delle Marmore: considerate tra le più alte d'Europa, si trovano all'interno di un grande parco naturale a poco più di sette chilometri da Terni, in Umbria. Poco distante dalle cascate, che segnano la fine della Valnerina, la lunga valle percorsa dal fiume Nera, si trova un campeggio, molto apprezzato sia dai giovani sia dalle coppie per i prezzi bassi che offre e per lo stretto contatto con la natura umbra e con le sue meraviglie.
Poco più a nord, in Toscana, si trova invece la regione del Chianti, conosciuta non solo per essere una delle zone vinicole italiane più rinomate, ma anche per l'abbondanza di piazzole in cui potersi fermare per una pausa in mezzo alla natura, e anche perché no, per degustare il vino locale. Per gli amanti del mare, sempre nella regione toscana, un altro posto imperdibile in cui fare camping è Marina di Castagneto, sulla Costa degli Etruschi, dove oltre ad una rigogliosa pineta si può ammirare anche una macchia mediterranea incontaminata e con tanto di pini, ginepri e lecci.
Le Cinque Terre, oltre ad essere la culla di alcuni dei borghi più bellid'Italia, sono molto amate dagli escursionisti per la varietà dei loro paesaggi e anche per la vicinanza dei camping con il mare e con alcuni dei monumenti più famosi della Liguria, come l'anfiteatro di Luni, il castello di Lerici, la regione della Lunigiana e il centro storico di Sarzana. Oltre ad essere molto frequentate dai giovani, dai gruppi numerosi e dagli amanti delle vacanze low cost, che le prendono soprattutto d'assalto durante il periodo estivo, le Cinque Terre sono apprezzate anche dalle coppie, dagli studenti e dalle famiglie.
Diamo poi un'occhiata alle isole e al sud. L'isola d'Elba, entrata nella storia per essere stata il luogo da cui scappò Napoleone Bonaparte prima dell'esilio a Sant'Elena, cela non solo molte testimonianze del periodo napoleonico, ma anche posti in cui piantare appunto la tenda, immersi in scenari da sogno e dove a farla da padroni sono il mare cristallino, la sabbia fine e bianca e la natura.
Infine andiamo nelle marche, questa terra tranquilla è ricca di località fresche posizionate sulle colline, città d'arte spettacolari, scenari campestri dove i ritmi giornalieri sono scanditi da una campana. Sarà possibile conciliare in questi luoghi incantevoli una vacanza piena di relax, svago e divertimento, tour culturali, mare, degustazioni enogastronomiche. Una vacanza in tenda ad Ancona, Pesaro e Senigallia consentirà di apprezzare litorali dotati di una bellezza mozzafiato.
Viaggiare scoprendo luoghi incontaminati, ricchi di fascino, bellezze naturali facendo sport!
Viaggi nella natura: escursioni, territori e trekking italia
Avete invece pensato a viaggi nella natura praticando sport?
Ci sono varie organizzazioni in italia che organizzano itinerari e viaggi a contatto con la natura dove praticare il Trekking ed escursioni:
https://www.kailas.it/index.php
Gruppi in deserti, territori artici, aree vulcaniche e montagne selvagge, inoltre, organizzano escursioni in tutta Italia, dal Parco del Ticino al Parco Nazionale monte Etna.
Vediamo qualche escursione he merita assolutamente di essere fatta….
Il Parco archeologico di Pompei e i siti vesuviani
Visitare i siti più importanti e famosi al mondo…
Lake Garda – Rotta dei Limoni
Il lago di garda come vi ho già fatto vedere in passato regala natura, l'acqua, viste pazzesche, tranquillità e percorsi stupendi da fare a piedi.
Pantelleria – la figlia del vento, Terrazze di vigneti coltivati ad alberello, piantagioni di capperi e muretti a secco di roccia lavica che defiscono i contorni e i colori della Macchia Mediterranea, del cielo e del mare. Oggi Pantelleria si presenta al visitatore come un'isola che offre più di un'esperienza da provare, non solo mare, but also trekking, prelibatezze gastronimiche ed enologiche.
Sardinia Dalle spiagge all'entroterra il viaggiatore potrà ammirare un mix di profumi e colori: dalla macchia mediterranea, con spiagge semideserte con un paesaggio collinare e montano in cui sono ancora ben presenti i segni di un'di tipo tradizionale.
In Sicily:Riserva Naturale dello Zingaro e al Parco delle Madonie , posto a ridosso della costa settentrionale della Sicilia, tra rocce di natura calcarea, costellate da doline e pozzi, abissi e grotte; talaltra terreni di natura argillosa dai profili morbidi o con calanchi dalle fantasiose figure
Piemonte langhe e roero
Terra del buon vino, food, music, panorami e tramonti mozzafiato, tra borghi incantati dal sapore medievale, trekking e percorsi
Vacanze all'insegna dello sport: itinerari in bicicletta
Partiamo dalla bicicletta… In italia sono tantissimi gli itinerari da fare per scoprire le bellezze del nostro territorio. Quindi potremmo pensare ad un viaggio in bicicletta o portando le biciclette in una delle tante zone d'italia dov'è possibile praticare il cicloturismo.
Approfittando inoltre del bonus biciclette 2020 che viene erogato in questo momento in Italia.
Il bonus per l'acquisto di biciclette nuove e usate, bici a pedalata assistita, monopattini, hoverboard, monowheel e segway consiste in uno sconto del 60% sul totale della spesa effettuata, sotto forma di rimborso o di buono spesa digitale. Il buono, comunque, non può essere superiore a 500 euro. È possibile richiedere l'agevolazione una sola volta e per un solo acquisto.
Vediamo quali sono i percorsi più belli in bicicletta per ammirare le bellezze del nostro bel paese!
The percorso ciclabile della via Francigena, tra il passo del Gran San Bernardo e Roma…. è uno dei percorsi più belli d'italia suddiviso in tantissime tappe.
TAPPA DAL GRAN SAN BERNARDO AD AOSTA Dopo aver visitato l'ospizio dove vengono allevati i Campioni di Razza San Bernardo, possiamo pedalare verso il confine.
Attraversiamo gli incantevoli borghi di Saint Rhemy en Bosses

,

dove abbandoniamo la strada statale

,

per proseguire lungo strade secondarie v
TAPPA B02 DA AOSTA A VERRES
La discesa della Valle d'Aosta è un percorso che si svolge inizialmemte sulla destra orografica della Dora, dove frequenti sono i tratti di piste ciclabili.
All'altezza di Saint-Vincent ci spostiamo sul fianco sinistro della Vallée, impegnandoci in alcune brevi salite con pendenze anche elevate. A Barriaz si torna sulla destra orografica che seguiamo fino a Verres.
Le attrattive più importanti sono i vigneti e i castelli di Quart, Nus, Cly, Fenis.
TAPPA B03 – DA VERRES A ROPPOLO
Una tappa ricca di spunti culturali

:

l'attraversamento del ponte di Bard

,

delizioso villaggio dominato del forte sede del Museo delle Alpi

;

e soprattutto l'ingresso a Donnas

,

lungo la Strada romana delle Gallie

.
TAPPA B04 – DA ROPPOLO A VERCELLI
La maggiore attrattiva della giornata è il Castello di Roppolo

,

dal quale si gode un bel panorama sull'anfiteatro morenico di Ivrea e sul lago di Viverone e che merita senz'altro una piccola deviazione dal percorso

.
TAPPA B05

–

DA VERCELLI A MORTARA
La prima parte della tappa si sviluppa lungo l'argine del Sesia

,

tra pioppeti e risaie

.

Da Palestro una strada provinciale poco trafficata porta fino a Robbio

.
TAPPA B06 – DA MORTARA A PAVIA
Dall'abbazia di Sant'Albino

,

fondata nel V sec

.

e succesivamente rimaneggiata

,

ora punto tappa per i pellegrini che transitano da Mortara

.
TAPPA B07

–

DA PAVIA A ORIO LITTA
La tappa attraversa la pianura alluvionale del Basso Pavese

,

dove incontriamo i caratteristici terrazzi fluviali in prossimità di S

.

Lazzaro e Belgioioso

.

Interessanti le testimonianze architettoniche presenti sul percorso

.
TAPPA B08

–

DA ORIO LITTA A FIORENZUOLA
Lasciata Orio Litta si giunge in breve al Guado di Sigerico, the "Transitum Padi", dove i pellegrini a piedi traghettano sull'altra sponda. Il percorso ciclistico segue invece l'argine del Po
TAPPA B09

–

DA FIORENZUOLA A FORNOVO
L'ultimo tratto di pianura ci offre l'opportunità di ammirare due edifici religiosi di grande interesse

:

l'Abbazia Cistercense di Chiaravalle della Colomba

,

con il suggestivo Chiostro

.
TAPPA B10 – DA FORNOVO A BERCETO
Subito dopo Fornovo

,

si percorre un lungo tratto di provinciale della Val Sporzana per portarsi ai piedi di Bardone e Terenzo

,

due piccoli borghi caratterizzati dalle bellissime Pievi

.
TAPPA B11 – DA BERCETO A AULLA
Percorriamo la SS

62

fino al Passo della Cisa e

,

sempre seguendo la Statale

,

scendiamo fino alle porte dell'affascinante Pontremoli

.
TAPPA B12

–

DA AULLA A MASSA
Dopo un breve tratto di SS

63

seguiamo la SP

57

in una lunga e impegnativa salita

.

Subito dopo Ponzanello proseguiamo sulla SP

9

fino alla bella cittadina di Sarzana

.
TAPPA B12

–

VARIANTE MARE
Da Luni ci dirigiamo verso la costa per seguire le strade litoranee fino a Marina di Massa

.
TAPPA B13

–

DA MASSA A LUCCA
Da Massa affrontiamo una impegantiva salita che porta al Castello Aghinolfi di Montignoso

,

saliamo ancora lungo via Palatina per scendere a Strettoia e da qui arrivare a Pietrasanta

, "

la piccola Atene d'Italia

",

patria adottiva di artisti provenienti da tutto il mondo

.
TAPPA B13

–

VARIANTE MARE
Da Marina di Massa delle comode ciclabili ci portano fino a Forte dei Marmi e Pietrasanta.
TAPPA B14 – DA LUCCA A SAN MINIATO
Tappa pianeggiante dove l'interesse maggiore è rappresentato dai numerosi edifici storici e religiosi che s'incontrano lungo il percorso

:

la cinta muraria e l'anfiteatro di Lucca

.
TAPPA B15

–

DA SAN MINIATO A SAN GIMIGNANO
Da San Miniato scendiamo in Val d'Elsa e

,

con un percorso pianeggiante

,

arriviamo a Castelfiorentino

.

Subito dopo inizia la salita che porta alla Pieve a Chianni

,

Submansiones di Sigerico

.
TAPPA B16

–

DA SAN GIMIGNANO A SIENA
Usciti da S

.

Gimignano

,

dopo un tratto in saliscendi

,

arriviamo a Poggibonsi

.

Da qui inizia la salita che ci porta a Colle di Val d'Elsa

,

Gracciano d'Elsa e a Strove

,

con la sua bella Pieve romanica

.
TAPPA B17

–

DA SIENA A SAN QUIRICO
Se percorsa in una bella giornata di sole

,

questa tappa può diventare indimenticabile grazie ai panorami sconfinati che si godono dai crinali della Val d'Arbia

.
TAPPA B18 – DA SAN QUIRICO A RADICOFANI
Pedaliamo nell'incanto dei panorami della Val d'Orcia

,

e la prima perla della giornata è Vignoni Alto

,

un villaggio fuori dal tempo che preannuncia Bagno Vignoni

.
TAPPA B18 – VARIANTE VIA CASSIA
Questo percorso alternativo evita la ripida discesa su sterrato che da San Quirico porta prima a Vignoni Alto e poi a Bagno Vignoni

,

e segue la Via Cassia

,

che va percorsa facendo attenzione al traffico

.
TAPPA B19 – DA RADICOFANI A BOLSENA
Da Radicofani si scende verso la Val di Paglia

,

attraversando un paesaggio meraviglioso

:

attorno a noi colline a perdita d'occhio e il Monte Amiata

,

e dietro di noi la Rocca

.
TAPPA B20

–

DA BOLSENA A VITERBO
Il percorso si allontana da Bolsena lungo la via Cassia regalando splendide viste sul lago

.

Abbandoniamo la statale poco prima di Montefiascone a cui arriviamo dopo una lunga salita

.
TAPPA B21

–

DA VITERBO A SUTRI
Il percorso presenta modesti saliscendi tra campi e boschi

,

prevalentemente su strade asfaltate

,

fino alla lunga salita che porta ad attraversare Vetralla

,

Pietrara e Vico Martino

.
TAPPA B22

–

DA SUTRI A FORMELLO
La prima parte della tappa attraversa le campagne fino ad arrivare a Monterosi

.

Riprendiamo il percorso tra i campi

,

fino alle cascate di Monte Gelato

.
TAPPA B23 – DA FORMELLO A ROMA
L'ultima tappa della Via Francigena inizia con un piacevole percorso nel verde delle campagne laziali, per proseguire per un breve tratto lungo strade secondarie che attraversano la periferia romana
Abruzzo in bicicletta
L'Aquila – Amatrice
Monti della Laga
L'Aquila – Cocullo
Farone Antico – Torricella
Anello nel Teramano
Pescara – Prati di Tivo
Ciclovia Adriatica
Pescara-Martinsicuro
Pescara-San Salvo
Le colline di Vasto
Piccolo Tibet/Piana di Navelli
Palena – Scanno
Alto Adige in bicicletta
Tre cime di Lavaredo
Val Pusteria
Pista Ciclabile delle Dolomiti
Cortina-Dobbiaco-Lienz
Valle Aurina e Val di Tures
Valle di Anterselva
San Vigilio di Marebbe
Ciclopista del Sole
Basilicata in bicicletta
Ciclovia dei Borboni
Matera
Ciclopista del Sole
Altre in italia…
Sila: la strada delle vette
Rossano – Corigliano
Valico di Potame
Strade del Pollino
Ciclopista del Sole
Campania in bicicletta
Ciclovia dei Borboni
Ciclovia del Volturno
Ischia
Costiera Amalfitana
Sorrento
Ischia in e-bike
Valle del Miscano
Oasi di Campolattaro
Ciclopista del Sole
Emilia Romagna in bicicletta
Scheda generale
Via Postumia
Ciclovia Destra Po/1
Ciclovia Destra Po/2
Ferrara – Comacchio
Dalle Alpi alle Spiagge
Via Francigena
Via degli Dei (BO-FI)
Terre di Faenza
Appennino
Parma e provincia
Riolo Terme e dintorni
Fontana Moneta e dintorni
Monte Fumaiolo
Bagno di Romagna
Rimini e la Val Marecchia
Ciclabile Adriabike
MTB nella Val di Taro
Ciclovia Adriatica
Ciclopista del Sole
Tour delle città più famose

,

che non avete ancora visitato

…

Tutti i luoghi

,

lontani dal turismo di massa

,

che vengono spesso sorvolati attraversati e scavalcati ma che invece nascondono anche loro

,

bellezze tutte da scoprire

.

Un viaggio in queste zone d'italia meno conosciute potrebbe essere una bellissima esperienza
Viaggiare alla scoperta dell'italia che ancora non conosciamo può essere un'ottima idea per un viaggio avventuroso e piacevole che aiuterà il turismo italiano piano piano a risollevarsi.
Mountain, sentieri di montagna
Una vacanza sulle Dolomiti è un'originale alternativa alla classica vacanza estiva al mare

.

Agosto e luglio mesi perfetti per scappare in montagna e approfittare di un po' di refrigerio

,

lontano dalla calura dell'estate

.

La montaga offre innumerevoli opportunità

:

dalla classica escursione nei rifugi alle arrampicate o vie ferrate fino ai giri in bici o in moto lungo i più affascinanti passi dolomitici

.

L'occasione perfetta per prendere una boccata d'aria fresca e immergersi nel paesaggio dolomitico

.
Una vacanza in estate in Valle d'Aosta è consigliata a chi ama stare all'aria aperta circondato da boschi

,

prati in fiore e tanti buoni profumi

.

Perfetta anche per chi vuole passeggiare

,

compiere escursioni

,

andare in bicicletta e dedicarsi anche ad altre attività sportive come il parapendio e l'arrampicata

.

Noi la consigliamo anche a chi adora la montagna in sè

,

proprio per il fatto che potrà assaporare i piatti tipici della zona

,

potrà visitare gli storici castelli della regione e magari trascorrere qualche giorno di puro relax in una delle terme della zona

.
La Valtellina offre una grande varietà di sentieri e di escursioni con vari livelli di difficoltà

:

dalle semplici passeggiate adatte anche ai passeggini

,

fino ai sentieri più impegnativi dedicati a chi è allenato e conosce bene l'alta montagna

.

Anche in questo caso

,

i sentieri sono concentrati soprattutto nella zona dell'Alta Valtellina

,

dove avrete maggior scelta tra dislivelli

,

paesaggi e lunghezze

.

Ad esempio

,

i più esperti potranno concedersi la bellissima Alta Via della Valmalenco lunga

130

Km che può essere percorsa in otto tappe

,

oppure chi è alla ricerca di percorsi tematici potrà esplorare il Sentiero della Pace per ripercorrere i luoghi della Prima Guerra Mondiale o la Via dei Terrazzamenti che attraversa vigneti terrazzati di viticoltura eroica

.

Assolutamente da menzionare la porzione valtellinese della Via Alpina che in

14

tappe arriva dal Passo dello Stelvio alla Val Chiavenna

.

Tra Bormio e Livigno avrete a disposizione una bella scelta di escursioni

:

a Bormio ricordiamo il sentiero della Grande Guerra

,

mentre a Livigno quello che porta ai Laghi di Cancano passando dalla Val Alpisella

.

La maggior parte di questi sentieri si possono percorrere anche in mountain bike

.
Ecco invece altri luoghi meravigliosi di montagna che potete visitare:
Lago di braves trentino, santa maddalena vallalta trentino, la thuile val d'Aosta, gruppo dolomitico del Brenta, in provincia di belluno: auronzo di cadore, passo pordoi dolomiti, la zona di merano e i suoi castelli.
VACANZE AL MARE SI , MA IN SICUREZZA
Per chi non vuole rinunciare al mare: si può sempre prediligere luoghi meno turistici, spiaggie selvaggia, più isolate o comunque spiaggie di grandi dimensioni.
Eccone alcune località poco conosciute ma che meritano di essere viste…
costa dei trabocchi in Abruzzo
Salento,

palude del capitano
Cala violina

,

golfo di follonica

,

in toscana
Lazio

,

spiaggia della Bufalara
Spiaggia marinella di palmi

,

reggio calabria
Spiaggia di caorle veneto

.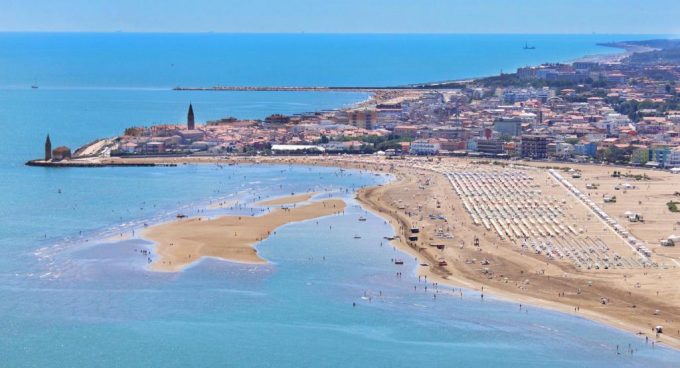 Case airbnb o strutture con piscina privata
SU AIRBNB AVRETE L'OPPORTUNITA

'

DI AFFITTARE UN INTERA CASA AD USO ESCLUSIVO CON PISCINA

.

GODENDO A PIENO DELLO SPAZIO ESTERNO E DELLA PISCINA IN TOTALE RELAX SICUREZZA E TRANQUILLITA

'

E POI POTRETE DECIDERE DOPO QUALCHE ORE DI SOLE E BAGNI IN TOTALE PRIVACY DI VISITARE LE BELLEZZE CIRCOSTANTI

.
GUARDATE QUI:
AIRBNB CASE PRIVATE CON PISCINA
SE INVECE DESIDERATE UNA VACANZA LUXURY CON TUTTI I COMFORT

,

PISCINA PRIVATA ESTERNA CON VISTA MA

,

RE LE SOLUZIONI IN ITALIA NON MANCANO E VI PERMETTERANNO DI FARE ANCHE SOLO UNA SETTIMANA DA VERI SIGNORI

.
ECCO LE MAGGIORI STRUTTURE IN ITALIA CHE OFFRONO QUESTO SERVIZIO, segnatevi questi nomi:
LAQUA HOTEL COSTIERA AMALFITANA

,

PISCINA PRIVATA CON VISTA MARE

…
PRESIDENT SPARGI SUITE CON VISTA SULL'ISOLA DI SPARGI E MADDALENA SARDEGNA

.
La suite con piscina privata A PALAZZO GATTINI a MATERA
Avvolto dalle montagne dell'Alto-Adige

,

l'hotel Quellenhof sarà la cornice ideale per una vacanza ad alta quota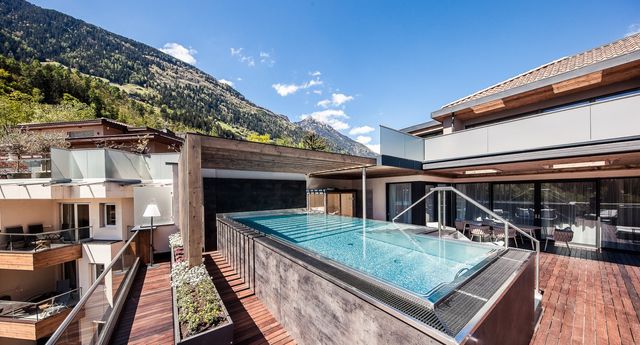 Situato il Gallura

,

il Relais

&

Spa Villa del Golfo è una bellissima struttura con un panorama unico sul Golfo di Arzachena e sull'Isola di Caprera
The

Taubers Unterwirt

è un hotel quattro stelle a conduzione familiare a Velturno NELEL DOLOMITI
L'

Hotel Lago di Garda

si trova in pieno centro a Torbole

.
Gartenhotel Völser Hof

si trova a Fiè allo Sciliar

,

all'interno del Parco Naturale Sciliar-Catinaccio

,

le cui due cime

,

Punta Santner e Punta Euringer

,

sono considerate l'emblema dell'Alto Adige
Spero di aver ispirato le vostre vacanze estive 2020. Anche e sopratutto a chi pensava quest'anno di rinunciare…
Ora non vi resta che approfondire le mie idee e pianificare la vostra tipologia classica o alternativa di vacanza.
Fatemi sapere se ne avrete l'opportunità, da che vacanza siete quest'estate…. I wait for you in the comments…[:in]
HOLIDAYS 2020: REGULATIONS, TRANSFERS, RECOMMENDED DESTINATIONS,
TYPES OF HOLIDAYS

.

EVERYTHING YOU NEED TO KNOW IN ORDER NOT TO GIVE UP YOUR HOLIDAYS
2020 HOLIDAYS: REGULATIONS,
BONUSES

,

TRAVEL

, RECOMMENDED DESTINATIONS,

TYPES OF HOLIDAYS

For many people, the holiday theme this year is still very uncertain, it creates many doubts and concerns. In reality, today we have much more clarity thanks to the official sources that allow us to discover that the "Tourism" sector wants and needs to start again. So Italy is trying to start again, using all its resources and anti-covid19 regulations to allow everyone to return to travel.

In this article I want to offer you all the most important information you need to be aware of to start choosing your 2020 holidays.

Each of us after this article will clearly understand what are the travel possibilities, the types of holidays that can be done, unusual destinations and useful addresses for itineraries and tourist facilities in order to start planning a type of holiday suitable for your needs, pleasures. and especially in complete peace and security. For those who do not feel like facing a type of beach holiday like the other years, there are actually many different opportunities to travel the same and enjoy moments of absolute relaxation and fun in Italy.

While those who absolutely do not want to give up the sea, will still be able to evaluate, for example, more hidden, quieter destinations, more distant from mass tourism, but which still allow you to fully enjoy the beauty of our country and that magical taste of summer . I searched a lot and I discovered crazy itineraries and proposals!

I could not wait to offer you …

Let yourself be carried away now …. A whole new world of inspiration awaits you below!

Let's start immediately with some info on the covid19 regulations, as regards the bathing establishments and accommodation facilities ..

TOURIST ACTIVITIES (BATHING ESTABLISHMENTS AND BEACHES)
Official sources say this: "Yes, you can swim in the sea. The virus is not transmitted by water. Even if an infected were to bathe then he would scatter the virus into the water. In the sea everything is diluted. Of course, it is better not to swim face to face with another person, but sea water is not a vehicle of infection. "Everyone will then decide whether or not to trust him or her.
These indications apply to bathing establishments, equipped beaches and free beaches
Adequate information on prevention measures will be provided

,

which can also be understood by customers of other nationalities

.

In this regard

,

it is promoted the accompaniment to the umbrella by adequately trained staff

(

beach steward

)

who will illustrate to customers the prevention measures to be respected

.

At all points of the plant

,

sanitizers will be available for the public

.

The entrance to the factories will be privileged through the booking

,

it is also possible to reserve the space in the free beaches

.

Body temperature can be detected

,

preventing access in case of temperature

> 37.5

° C

.

The cashier station can be equipped with physical barriers

(

e.g

.

screens

);

alternatively

,

staff must wear a mask and have hand sanitizing gel available

.

In any case

,

favor electronic payment methods

,

possibly during the booking phase

.

The spaces will be reorganized to avoid gatherings and to ensure the right order at the entrance and it will be possible to organize separate routes for entry and exit

.

Ensure a spacing between the umbrellas

(

or other shading systems

)

in order to guarantee a surface of at least

10

m2 for each umbrella

,

regardless of how the beach is set up

(

for horizontal or rhombus rows

).

Between the beach equipment

(

sunbeds

,

deck chairs

),

when not positioned in the umbrella place

,

a distance of at least

1.5

m must be guaranteed

.

Regular and frequent cleaning and disinfection of common areas

,

changing rooms

,

cabins

,

showers

,

toilets

, and make us look more beautiful and in perfect style even during the coldest months of the year.

will be guaranteed

,

however ensured after the plant is closed

.

Equipment such as sunbeds

,

deck chairs

,

umbrellas etc

.

they must be disinfected at every change of person or family

.

In any case

,

sanitation must be guaranteed at the end of the day

Group recreational and sporting activities that may give rise to gatherings will be prohibited

.

Individual sports that usually take place on the beach

(

e.g

.

rackets

)

or in the water

(

e.g

.

swimming

,

surfing

,

windsurfing

,

kitesurfing

)

can be practiced regularly

,

in compliance with interpersonal distancing measures

. Otherwise,

for team sports

(

e.g

.

beach volleyball

,

beach soccer

)

it will be necessary to respect the provisions of the competent institutions

.
ACCOMMODATION FACILITIES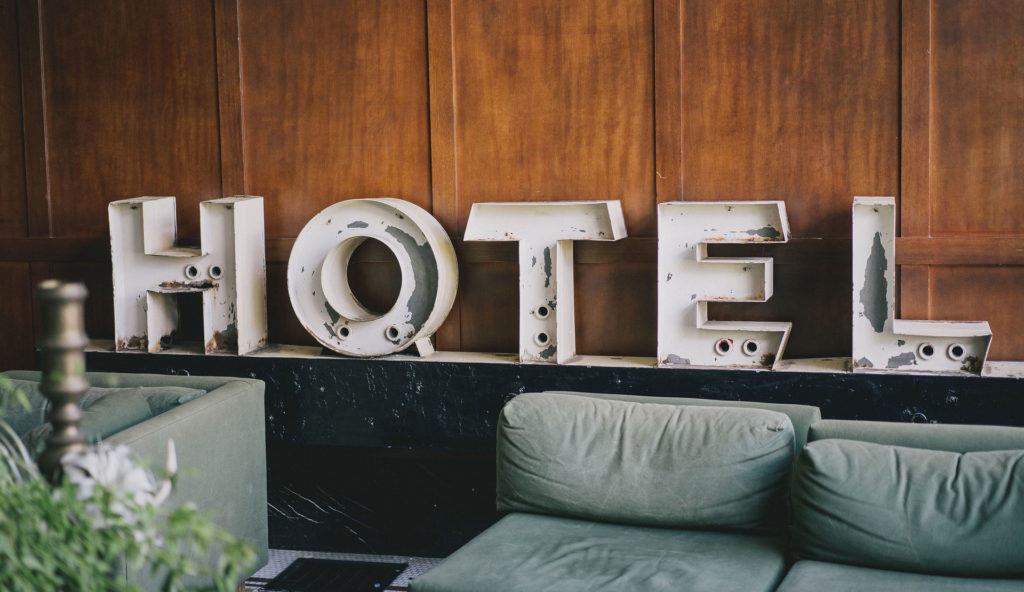 These indications apply to hotel, complementary and farm accommodation.
Provide adequate information on prevention measures

,

understandable also for customers of other nationalities

.

Body temperature can be detected

,

preventing access in case of temperature

> 37.5

° C

.

Ensure compliance with the interpersonal distance of at least one meter in all common areas and favor the differentiation of the paths within the structures

,

with particular attention to the entrance and exit areas

.

The desk and reception desk workstation can be equipped with physical barriers

(

e.g

.

screens

);

in any case

,

favor electronic payment methods and online booking management

,

with automated check-in and check-out systems where possible

.

At the end of each work shift

,

the receptionist must clean the work surface and the equipment used

.

Guests must always wear a mask

,

while employees are required to use the mask always when in the presence of customers and in any event in which it is not possible to guarantee the interpersonal distance of at least one meter

.

Guarantee a wide availability and accessibility to hand hygiene systems with hydro-alcoholic solutions in various locations within the structure

,

promoting frequent use by customers and employees

.

Each object supplied for use by the facility to the guest must be disinfected before and after each use

.

The use of the lifts must be such as to allow respect for the interpersonal distance

,

even with the mask

,

providing for any exceptions in the case of members of the same family

/

group of travelers

.

Ensure frequent cleaning and disinfection of all rooms and rooms

,

with particular attention to common areas and surfaces touched more frequently

As for the microclimate

,

it is essential to check the ventilation characteristics of the premises and ventilation systems and the subsequent implementation in conditions of maintenance of adequate spare parts and indoor air quality

.
in the case of service rooms without windows such as archives

,

changing rooms

,

toilets

, etc.,

but equipped with mechanical fans

/

extractors

,

these must be kept in operation at least for the entire working time

;

with regard to the connection areas between the various rooms of the building

(

for example corridors

,

transit or waiting areas

),

normally equipped with less ventilation or without dedicated ventilation

,

particular attention must be paid in order to avoid parking and gathering of people

,

adopting organizational measures so that the same environments are engaged only for transit or short breaks

.
Bonus holidays
This is the 2020 holiday bonus of 500 euros in favor of families with an ISEE not exceeding 40,000 euros .
Only one member of the household can be a beneficiary of the bonus.
The bonus amount is reduced to € 300 for families of two . For those consisting of one person , the holiday bonus will still be halved, so the amount will be 150 euros .
The holiday bonus can be used from 1 July to 31 December 2020 : for 80% it will be in the form of a discount on the consideration due to the structure, while the remaining 20% will go as a deduction from income tax . The accommodation facilities may assign the credit to their private suppliers, credit institutions or financial intermediaries.
Attention, to obtain the discount, the payment to the structure (whether b & b, hotel, farmhouse or camping) must be paid in a single solution and "without the help, intervention or intermediation of subjects who manage platforms or telematic portals other than travel agencies and tour operators ". Platforms such as Airbnb and Booking would therefore seem excluded from the provision.
OFFSET i
From the date of June 3 it will be possible to move to other Italian regions without limits and also in some European States, even if many will not reopen before June 15 and to this date up to this date, there are still not very clear certainties on all the movements to abroad.
What we do know is that Italy will open its borders to everyone. While some states have closed their doors to the Italians, let's see who and what are the states where you can go this summer and the measures.
From Italy it will not be possible to go to Switzerland, Greece, Austria and Spain. In France you can go with a self-certification that certifies that you have not contracted the covid19. In croatia you can go if you have a reservation.
In Japan, Malaysia, Singapore, Taiwan, China, Canada, Australia, self-isolation obligation for 14 days.
In Britain, a 14-day quarantine requirement for entries from Italy.
Here are the types of holidays I have thought of for you for summer 2020
Eco-sustainable tourism
Aim for eco-sustainable tourism . What is that??
Often these are destinations not included in normal tourist flows, small jewels unknown to most, but full of attraction; they can also be places to savor with alternative ways of travel, such as a slower pace, moving with sustainable means such as walking or cycling, and may provide for greater contact with the natural environment and with the historical-cultural spirit of a place, and food and wine.
So an idea for this year could be precisely to choose to visit destinations that promote initiatives to minimize the impact of tourism on the environment. Prefer wonderful natural places, full of beauty, enjoying all that a holiday of this type can offer.
To organize these types of travel, among other things, campers and vans are particularly suitable for setting off on an adventure in the most beautiful places and living dream experiences, nature and unforgettable colors.
Have you ever traveled in a tent ??
Traveling in tents is definitely a unique experience and a much wilder way than many other solutions. It could be a completely new experience, just get organized better. It allows us to establish greater contact with nature and the surrounding environment, to feel a deep bond with the territory and to fully enjoy the feeling of freedom, priceless after these months in which we all lacked so much. And above all it will allow us to discover places that can only be admired in a tent.
Some ideas for tent trips
If you think about traveling in tents it is impossible not to go with the thought… ..
Alle Cascate delle Marmore: considered among the highest in Europe, they are located in a large natural park just over seven kilometers from Terni, in Umbria. Not far from the waterfalls, which mark the end of Valnerina, the long valley crossed by the Nera river, there is a campsite, highly appreciated both by young people and by couples for the low prices it offers and for the close contact with the Umbrian nature and with its wonders.
A little further north, in Tuscany, there is the Chianti region, known not only for being one of the most renowned Italian wine areas, but also for the abundance of pitches where you can stop for a break in the middle of nature, and also why not, to taste the local wine. For lovers of the sea, always in the Tuscan region, another unmissable place to go camping is Marina di Castagneto, on the Etruscan Coast, where in addition to a lush pine forest you can also admire an unspoiled Mediterranean scrub with lots of pines, junipers and holm oaks.
The Cinque Terre, in addition to being the cradle of some of the most beautiful villages in Italy, are much loved by hikers for the variety of their landscapes and also for the proximity of the camping sites to the sea and some of the most famous monuments in Liguria, such as the amphitheater of Luni, the castle of Lerici, the Lunigiana region and the historic center of Sarzana. In addition to being very popular with young people, large groups and lovers of low-cost holidays, who especially storm them during the summer, the Cinque Terre are also appreciated by couples, students and families.
Let's take a look at the islands and the south. The island of Elba, which entered history for being the place from which Napoleon Bonaparte escaped before exile to Sant'Elena, conceals not only many testimonies of the Napoleonic period, but also places where to pitch the tent, immersed in dream scenarios and where the crystal clear sea, the fine white sand and nature are the masters.
Finally we go to the Marches, this peaceful land is full of cool places located on the hills, spectacular cities of art, rural settings where the daily rhythms are marked by a bell. It will be possible to combine in these enchanting places a holiday full of relaxation, entertainment and fun, cultural tours, the sea, food and wine tastings. A tent holiday in Ancona, Pesaro and Senigallia will allow you to appreciate coasts with breathtaking beauty.
Travel discovering uncontaminated places, full of charm, natural beauty doing sports!
Nature trips: excursions, territories and trekking in Italy
Have you thought about traveling in nature while practicing sports?
There are various organizations in Italy that organize itineraries and trips in contact with nature for trekking and excursions:
https://www.kailas.it/index.php
Groups in deserts, arctic territories, volcanic areas and wild mountains also organize excursions throughout Italy, from the Ticino Park to the Mount Etna National Park.
Let's see some excursions that absolutely deserve to be done….
The archaeological park of Pompeii and the Vesuvian sites
Visit the most important and famous sites in the world …
Garda Lake – Route of the Lemons
Lake Garda as I have already shown you in the past gives nature, water, crazy views, tranquility and wonderful paths to do on foot.
Pantelleria – the daughter of the wind, Terraces of vineyards planted with saplings, plantations of capers and dry walls of lava rock that define the contours and colors of the Mediterranean scrub, the sky and the sea. Today Pantelleria presents itself to the visitor as an island that offers more than one experience to try, not only sea, but also trekking, gastronomic and oenological delicacies.
Sardinia From the inland beaches the traveler will be able to admire a mix of scents and colors: from the Mediterranean maquis, with semi-deserted beaches with a hilly and mountain landscape where the signs of a traditional type are still present.
In Sicily: Zingaro Nature Reserve and Madonie Park, located close to the northern coast of Sicily, among limestone rocks, dotted with sinkholes and wells, abysses and caves; sometimes clayey soils with soft profiles or with badlands with imaginative figures
Piedmont Langhe and Roero
Land of good wine, food, music, breathtaking views and sunsets, among enchanting villages with a medieval flavor, trekking and paths
Sports holidays: cycling routes
Let's start with the bicycle … In Italy there are many itineraries to do to discover the beauties of our territory. So we could think of a trip by bicycle or taking bicycles to one of the many areas of Italy where it is possible to practice cycling.
Also taking advantage of the 2020 bicycle bonus that is being paid out in Italy right now.
The bonus for the purchase of new and used bicycles, pedal-assisted bikes, scooters, hoverboards, monowheels and segways consists of a 60% discount on the total amount spent, in the form of a refund or a digital shopping voucher. The voucher, however, cannot exceed 500 euros. The discount can be requested only once and for a single purchase.
Let's see which are the most beautiful cycling routes to admire the beauty of our beautiful country!
The cycle path of the Via Francigena , between the Gran San Bernardo pass and Rome…. it is one of the most beautiful routes in Italy divided into many stages.
STAGE FROM GRAN SAN BERNARDO TO AOSTA After visiting the hospice where the champions of the San Bernardo breed are bred, we can cycle towards the border.
We cross the enchanting villages of Saint Rhemy en Bosses
,
where we abandon the state road
,
to continue along secondary roads v
STAGE B02 FROM AOSTA TO VERRES
The descent of the Aosta Valley is a path that initially takes place on the orographic right of the Dora, where the sections of cycle paths are frequent.
At the height of Saint-Vincent we move to the left side of the Vallée, engaging in some short climbs with even high slopes. In Barriaz you return to the orographic right which we follow until Verres.
The most important attractions are the vineyards and castles of Quart, Nus, Cly, Fenis.
STAGE B03 – FROM VERRES TO ROPPOLO
A stage full of cultural ideas
:
the crossing of the Bard bridge
,
a delightful village dominated by the strong seat of the Museum of the Alps
;
and above all the entrance to Donnas
,
along the Roman road of the Gauls
.
STAGE B04 – FROM ROPPOLO TO VERCELLI
The main attraction of the day is the Castle of Roppolo
,
from which you can enjoy a beautiful view of the morainic amphitheater of Ivrea and Lake Viverone and which certainly deserves a small detour from the route
.
STAGE B05

–

FROM VERCELLI TO MORTARA

The first part of the stage develops along the Sesia embankment

,

between poplar groves and rice fields

.

From Palestro a provincial road with little traffic leads to Robbio

.

STAGE B06 – FROM MORTARA TO PAVIA

From the abbey of Sant'Albino

,

founded in the fifth century

.

and subsequently remodeled

,

now a stopping point for pilgrims passing through Mortara

.
STAGE B07

–

FROM PAVIA TO ORIO LITTA

The stage crosses the alluvial plain of the Lower Pavese

,

where we meet the characteristic river terraces near S

.

Lazzaro and Belgioioso

.

Interesting architectural evidence on the route

.
STAGE B08

–

FROM ORIO LITTA TO FIORENZUOLA

Leaving Orio Litta, you will shortly reach the Ford of Sigerico, the "Transitum Padi", where pilgrims on foot ferry on the other side. The cycling route instead follows the bank of the Po
STAGE B09

–

FROM FIORENZUOLA TO FORNOVO

The last stretch of plain offers us the opportunity to admire two religious buildings of great interest

:

the Cistercian Abbey of Chiaravalle della Colomba

,

with the suggestive Cloister

.

STAGE B10 – FROM FORNOVO TO BERCETO

Immediately after Fornovo

,

a long stretch of the provincial road of Val Sporzana is followed to reach the feet of Bardone and Terenzo

,

two small villages characterized by the beautiful parishes

.

STAGE B11 – FROM BERCETO TO AULLA

We take the SS

62

up to the Passo della Cisa and

,

always following the state road

,

we go down to the gates of the fascinating Pontremoli

.
STAGE B12

–

FROM AULLA TO MASS

After a short stretch of SS

63

we follow the SP

57

in a long and demanding climb

.

Immediately after Ponzanello we continue on the SP

9

up to the beautiful town of Sarzana

.
STAGE B12

–

SEA VARIANT

From Luni we head towards the coast to follow the coastal roads to Marina di Massa

.
STAGE B13

–

FROM MASS TO LUCCA

From Massa we face an impegantive climb that leads to the Aghinolfi Castle of Montignoso

,

we go up again along via Palatina to go down to Strettoia and from here to reach Pietrasanta

, "

the little Athens of Italy

",

the adoptive homeland of artists from all over the world

.
STAGE B13

–

SEA VARIANT

From Marina di Massa, comfortable cycle paths lead us to Forte dei Marmi and Pietrasanta.

STAGE B14 – FROM LUCCA TO SAN MINIATO

Flat stage where the greatest interest is represented by the numerous historical and religious buildings that meet along the way

:

the city walls and the amphitheater of Lucca

.
STAGE B15

–

FROM SAN MINIATO TO SAN GIMIGNANO

From San Miniato we descend into Val d'Elsa and

,

with a flat route

,

we arrive in Castelfiorentino

.

Immediately after the climb begins that leads to the Pieve a Chianni

,

Submansiones of Sigerico

.
STAGE B16

–

FROM SAN GIMIGNANO TO SIENA

Leaving S

.

Gimignano

,

after a stretch of ups and downs

,

we arrive in Poggibonsi

.

From here begins the climb that leads us to Colle di Val d'Elsa

,

Gracciano d'Elsa and Strove

,

with its beautiful Romanesque church

.
STAGE B17

–

FROM SIENA TO SAN QUIRICO

If traveled on a beautiful sunny day

,

this stage can become unforgettable thanks to the boundless panoramas that can be enjoyed from the ridges of the Val d'Arbia

.

STAGE B18 – FROM SAN QUIRICO TO RADICOFANI

We ride in the enchantment of the panoramas of the Val d'Orcia

,

and the first pearl of the day is Vignoni Alto

,

a village out of time that heralds Bagno Vignoni

.

STAGE B18 – VIA CASSIA VARIANT

This alternative route avoids the steep descent on a dirt road that from San Quirico leads first to Vignoni Alto and then to Bagno Vignoni

,

and follows the Via Cassia

,

which must be traveled paying attention to traffic

.

STAGE B19 – FROM RADICOFANI TO BOLSENA

From Radicofani we descend towards the Val di Paglia

,

crossing a wonderful landscape

:

around us as far as the eye can see and Monte Amiata

,

and behind us the Rocca

.
STAGE B20

–

FROM BOLSENA TO VITERBO

The route departs from Bolsena along via Cassia

,

offering splendid views of the lake

.

We leave the state road just before Montefiascone which we arrive after a long climb

.
STAGE B21

–

FROM VITERBO TO SUTRI

The route has modest ups and downs between fields and woods

,

mainly on asphalted roads

,

up to the long climb that leads to cross Vetralla

,

Pietrara and Vico Martino

.
STAGE B22

–

FROM SUTRI TO FORMELLO

The first part of the stage crosses the countryside up to Monterosi

.

We continue the path through the fields

,

up to the Monte Gelato waterfalls

.

STAGE B23 – FROM FORMELLO TO ROME

The last stage of the Via Francigena begins with a pleasant journey through the green countryside of Lazio, to continue for a short stretch along secondary roads that cross the Roman suburbs
Abruzzo by bicycle
L'Aquila – Amatrice
Monti della Laga
L'Aquila – Cocullo
Ancient Farone – Torricella
Ring in Teramo
Pescara – Prati di Tivo
Adriatic cycle route
Pescara-Martinsicuro
Pescara-San Salvo
The hills of Vasto
Little Tibet / Piana di Navelli
Palena – Scanno
South Tyrol by bicycle
Three peaks of Lavaredo
Val Pusteria
Cycle track of the Dolomites
Cortina-Dobbiaco-Lienz
Valle Aurina and Val di Tures
Anterselva valley
San Vigilio di Marebbe
Ciclopista del Sole
Basilicata by bicycle
Bourbon cycle path
Matera
Ciclopista del Sole
Others in Italy …
Sila: the road to the peaks
Rossano – Corigliano
Pass of Potame
Streets of the Pollino
Ciclopista del Sole
Campania by bicycle
Bourbon cycle path
Volturno cycle path
Ischia
Amalfi Coast
Sorrento
Ischia by e-bike
Miscano valley
Campolattaro oasis
Ciclopista del Sole
Emilia Romagna by bicycle
General tab
Via Postumia
Right cycle path Po / 1
Right cycle path Po / 2
Ferrara – Comacchio
From the Alps to the beaches
Via Francigena
Via degli Dei (BO-FI)
Lands of Faenza
Apennines
Parma and province
Riolo Terme and surroundings
Fontana Moneta and surroundings
Monte Fumaiolo
Bath of Romagna
Rimini and the Val Marecchia
Adriabike cycle path
MTB in the Val di Taro
Adriatic cycle route
Ciclopista del Sole
Tour of the most famous cities

,

which you have not yet visited

…

All places

,

far from mass tourism

,

which are often flown over

,

crossed and overtaken but which instead also hide them

,

beauties to be discovered

.

A trip to these lesser-known areas of Italy could be a wonderful experience
Traveling to discover Italy that we don't know yet can be an excellent idea for an adventurous and pleasant trip that will help Italian tourism slowly recover.
Mountain, mountain paths
A holiday in the Dolomites is an original alternative to the classic summer beach holiday

.

August and July perfect months to escape to the mountains and take advantage of a bit of refreshment

,

away from the heat of summer

.

The montaga offers countless opportunities

:

from the classic excursion in the refuges to the climbing or via ferrata to the bike or motorbike rides along the most fascinating Dolomite passes

.

The perfect opportunity to take a breath of fresh air and immerse yourself in the Dolomite landscape

.
A summer holiday in the Aosta Valley is recommended for those who love being outdoors surrounded by woods

,

blooming meadows and many good perfumes

.

Also perfect for those who want to walk

,

hike

,

ride a bicycle and also engage in other sports activities such as paragliding and climbing

.

We also recommend it to those who love the mountains themselves

,

precisely because they can taste the typical dishes of the area

,

can visit the historic castles of the region and maybe spend a few days of pure relaxation in one of the spas in the area

.
Valtellina offers a great variety of paths and excursions with various levels of difficulty

:

from simple walks suitable also for strollers

,

to the more demanding paths dedicated to those who are trained and know the high mountains well

.

Also in this case

,

the paths are mainly concentrated in the Alta Valtellina area

,

where you will have a greater choice between height differences

,

landscapes and lengths

. For example,

the more experienced can treat themselves to the beautiful

130

km long Alta Via della Valmalenco which can be covered in eight stages

,

or those looking for thematic routes can explore the Path of Peace to retrace the places of the First World War or the Via dei Terrazzamenti which crosses terraced vineyards of heroic viticulture.Absolutely to mention the Valtellinese portion of the Via Alpina which in

14

stages reaches from the Stelvio Pass to the Chiavenna Valley

.

Between Bormio and Livigno you will have a nice choice of excursions

:

in Bormio we remember the Great War path

,

while in Livigno the one that leads to the Cancano Lakes passing through the Val Alpisella

.

Most of these paths can also be covered by mountain bike

.
Here are other wonderful mountain places that you can visit:
Lago di braves trentino, santa maddalena vallalta trentino, the thuile val d'Aosta, Brenta dolomite group, in the province of belluno: auronzo di cadore, pordoi pass dolomites, the area of ​​merano and its castles.
SEASIDE HOLIDAYS YES, BUT IN SAFETY
For those who do not want to give up the sea: you can always prefer less touristy places, wild beaches, more isolated or in any case large beaches.
Here are some little-known places that deserve to be seen …
coast of the trabocchi in Abruzzo
Salento,

marsh of the captain
Cala violina

,

gulf of follonica

,

in tuscany
Marinella di Palmi beach

,

Reggio Calabria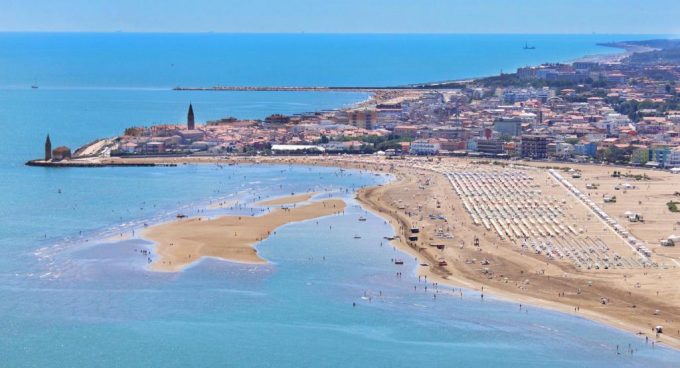 Airbnb homes or structures with private pools
ON AIRBNB YOU WILL HAVE THE OPPORTUNITY TO RENT AN ENTIRE HOUSE FOR EXCLUSIVE USE WITH POOL

.

ENJOYING THE FULL OUTDOOR SPACE AND SWIMMING POOL IN TOTAL RELAXATION SAFETY AND TRANQUILITY AND THEN YOU CAN DECIDE AFTER A FEW HOURS OF SUN AND BATHS IN TOTAL PRIVACY TO VISIT THE SURROUNDING BEAUTIES

.
LOOK HERE:
AIRBNB PRIVATE HOUSES WITH POOL
IF YOU WANT A LUXURY HOLIDAY WITH ALL THE COMFORTS

,

PRIVATE OUTDOOR SWIMMING POOL WITH A VIEW BUT

,

THE SOLUTIONS IN ITALY ARE NOT MISSING AND WILL ALLOW YOU TO DO ONLY ONE WEEK BY REAL LORDS

.
HERE ARE THE MAJOR STRUCTURES IN ITALY THAT OFFER THIS SERVICE, write down these names:
LAQUA HOTEL AMALFI COAST

,

PRIVATE POOL WITH SEA VIEW

…
PRESIDENT SPARGI SUITE WITH VIEW ON THE ISLAND OF SPARGI AND MADDALENA SARDINIA

.
The suite with private pool IN PALAZZO GATTINI in MATERA
Wrapped in the mountains of South Tyrol

,

the Quellenhof hotel will be the ideal setting for a high altitude holiday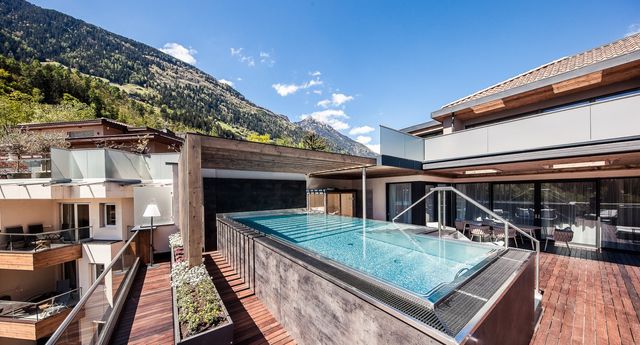 Located in Gallura

,

the Relais

&

Spa Villa del Golfo is a beautiful structure with a unique panorama over the Gulf of Arzachena and the Island of Caprera
The

Taubers Unterwirt

is a family-run four-star hotel in Velturno NELEL DOLOMITI
The

Hotel Lago di Garda

is located in the center of Torbole

.
Gartenhotel Völser Hof

is located in Fiè allo Sciliar

,

within the Sciliar-Catinaccio Natural Park

,

whose two peaks

,

Punta Santner and Punta Euringer

,

are considered the emblem of South Tyrol
I hope I have inspired your 2020 summer holidays. Also and especially to those who thought this year to give up …
Now you just have to deepen my ideas and plan your classic or alternative type of holiday.
Let me know if you will have the opportunity, from what vacation you are this summer…. I wait for you in the comments …
[:]