[:it]
New Year 2020 in Italy: Concerts, the most beautiful parties and destinations .
Guida speciale al capodanno

2020
New Year 2020 in Italy: Concerts, the most beautiful parties and destinations
Se non avete prenotato nulla per il capodanno, non avete un grande budget e preferite rimanere in italia. Ecco questo articolo fa per voi.
A capodanno si sogna quasi sempre di volare lontano, senza contare che una vacanza di qualche giorno in italia può offrivi, divertimento cultura e molto altro. Si perchè per la sera di capodanno e i giorni a seguire sono tante le attività, le offerte e il divertimento organizzate nelle più belle destinazioni italiane.
The 31 dicembre la maggior parte delle città vengono allestite per concerti, spettacoli e discoteche a cielo aperto. E inoltre, molte di queste destinazioni sono perfette per una visita alla città o alle attrazioni vicine..
Quindi pronti? segnatevi le mie idee per il capodanno 2020!
Le prime due offerte, riguardano due feste folkloristiche italiane…
Ascoli piceno (Marche, tra ancora, pesaro e fano.)
Se la notte di San Silvestro vi trovate invece nei pressi di Ascoli Piceno e avete voglia di trascorrere la notte in un modo assolutamente originale e ricco di folclore, sappiate che ad Appignano del Tronto ogni fine anno, subito dopo il cenone, nel centro storico della cittadina si celebra la tradizionale "Precessiò de l'anne viecchie". Si tratta di una tipica manifestazione che celebra le esequie del defunto anno e festeggia la nascita del nuovo.
A curioso corteo funebre composto da strani e grotteschi personaggi raffiguranti i mesi dell'anno che portano sbiadite ghirlande sfilano per le strade della cittadina mentre una sgangherata e strombazzante banda suona una buffa marcetta funebre.
La grande bara dell'anno vecchio, portata dal carro, allo scoccare della mezzanotte, viene data alle fiamme dalle "guardie romane" che scortano il corteo, e tra fiaschi di vino e spettacoli pirotecnici, si festeggia la nascita del "bambinello", ovvero il nuovo anno.
Ferrara (Emilia Romagna)
A Ferrara ogni anno nella notte di San Silvestro, una grande festa abbraccia tutte le piazze del centro storico, aspettando l'emozionante spettacolo pirotecnico del Castello Estense che allo scoccare della mezzanotte del 31, per salutare il nuovo anno regala cascate di colori e vortici di luci, con tanta musica per tutti i gusti. Migliaia di persone possono godere così di spettacoli, e attività per la tutta la serata del 31
Padova
Una città giovane, ricca di fascino da visitare assolutamente, che nella notte del 31 dicembre vi aspetta con
Future Christmas il Capodanno in Prato della Valle (foto) con Fabri Fibra
. Un grande spettacolo unico e gratuito, con un ospite di eccezione, aperto a tutta la cittadinanza e alle migliaia di turisti e visitatori che accorreranno per partecipare a questa grande festa di capodanno..
Inoltre nei giorni a seguire potreste oltre visitare la splendida città, visitare anche le vicine Venezia che dista 25 minuti, verona 50 minuti e le varie bellezze nei dintorni.
Guarda qui per avere un idea di questo territorio stupendo:
https://www.littlelooks.it/cosa-vedere-in-veneto-luoghi-che-vi-faranno-sognare-little-looks/
Trieste
TRIESTE UNA CITTA' SUL MARE CHE POCHI CONOSCONO O CI SONO STATI. LA CITTA' PIU' A EST DELL'ITALIA…
A CAPODANNO TRIESTE SI ILLUMINA DI SPETTACOLI, MERCATINI E FUOCHI MUSICALI SUL MARE…
Capodanno in musica bari
UN GRANDE Concerto si terrà in Piazza Libertà la sera del 31 dicembre e sarà trasmesso in diretta su Canale 5, oltre che in numerose emittenti radiofoniche italiane come R101, Radio 105, Radio Subasio e Radio Monte Carlo. Lo speciale appuntamento pugliese vedrà al timone Federica Panicucci, già conduttrice del concerto di Capodanno del 2019. I festeggiamenti per dare il benvenuto al nuovo anno saranno scanditi dalle note di alcuni grandi interpreti della musica italiana ed internazionale.
Dalle 21.00 all 24.00, infatti, si alterneranno sul palco Giordana Angi, Annalisa, Fred De Palma, Didi, Elodie, J-Ax, Marianne Mirage, Mondomarcio, Fabrizio Moro, Nek, Raf, Umberto Tozzi, Francesco Renga, Riki, Rovazzi, Shade, Anna Tatangelo e il trionfatore della prima edizione del Coca-Cola Future Legend. Furthermore, saranno presenti sul palco anche tutti gli allievi di Amici 19, che daranno vita ad una performance di ballo ed una di canto. Dalle 00.30 in poi, salirà sul palco il dj Max Brigante che con il suo show "Mamacita" farà ballare tutti i presenti in Piazza Libertà fino a notte fonda
Lago di braies
SE CERCATE UNA META ROMANTICA LONTANA DAL CAOS CITTADINO SICURAMENTE IL LAGO DI BRAIES VI REGALERA' UN CAPODANNO DA SOGNO IMMERSI IN UN PAESAGGIO INCREDIBILE! UNA DELLE METE PIU' GETTONATE DEGLI ULTIMI ANNI… VICINO ALLE SPLENDIDE MERANO E BOLZANO
Cortina d'ampezzo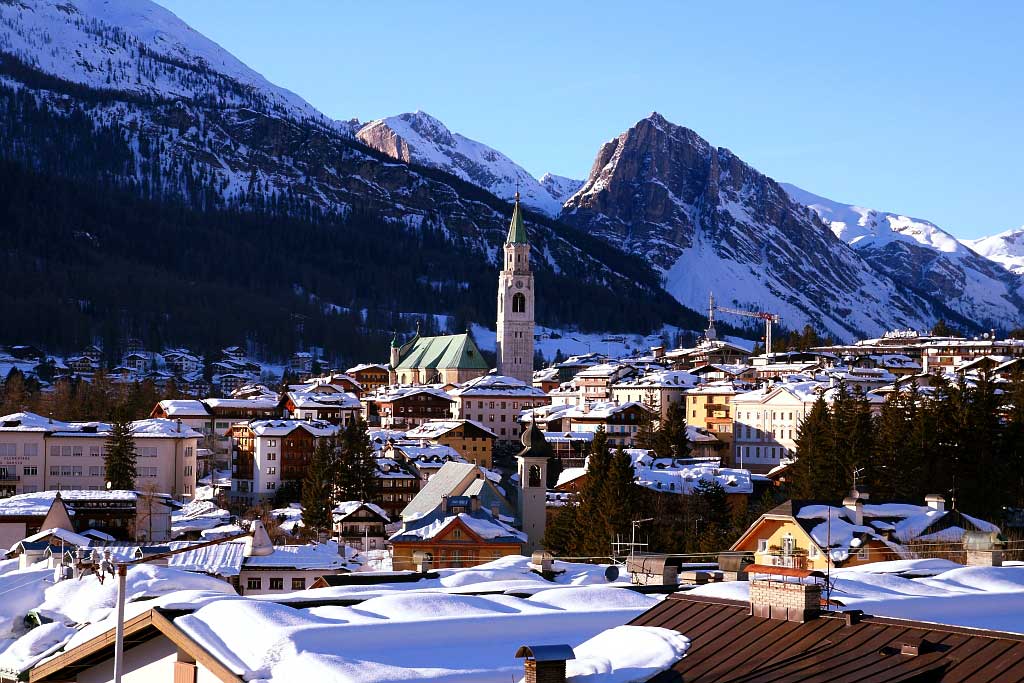 SEMPRE VICINA A QUESTE ZONE UNA DELLE METE PIU' BELLE DI MONTAGNA.
Cortina d'Ampezzo è una località che può vantare una storia millenaria e una lunga tradizione nel turismo. Oggi guarda con ottimismo al futuro anche grazie all'assegnazione dei Campionati Mondiali di Sci Alpino del 2021 e delle Olimpiadi Milano-Cortina 2026.
La bellezza della Valle d'Ampezzo, la conca ampia e soleggiata che ospita Cortina, attrae visitatori da tutto il mondo in qualsiasi periodo dell'anno. E' circondata dalle Dolomiti, patrimonio UNESCO. Cime monumentali come il Cristallo, le Tofane, le Cinque Torri, il Pomagagnon, il Becco di Mezzodì… sono fra le montagne più belle del mondo!
Torino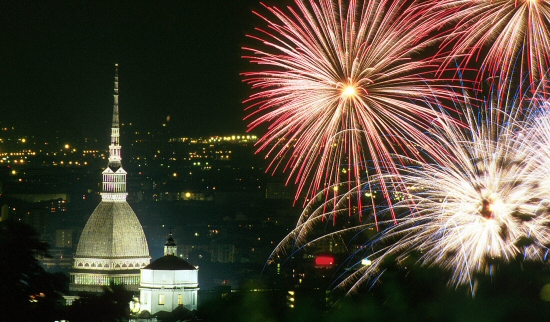 La città del nord italia, regina del mistero e della magia nella notte. Una perla nascosta in italia, che insieme a Lione e Praga forma il triangolo della magia. nella notte di san silvestro ospita il Capodanno magico, grazie a Master of Magic, incanterà il pubblico con uno spettacolo d'eccezione e farà da preludio all'attesissimo evento La Magia del Cinema, che consacrerà l'anno dedicato alla settima arte: the 2020 sarà infatti l'anno del Cinema a Torino.
Campioni dell'illusionismo provenienti da tutto il mondo, fantasisti, cantanti e prestigiatori racconteranno la settima arte dalle origini a oggi e i generi cinematografici saranno la chiave per introdurre gli artisti.
Uno spettacolo unico per immergersi nella città e conoscerla da più vicino anche nei giorni a seguire con i suoi tour per la città, e passeggiando tra il festival delle luci che si tiene fino metà gennaio.
.
Matera
Matera è una delle città più belle d'italia. A' ottima occasione il capodanno per scoprirla. In più a Potenza il capoluogo quest'anno si svolgerà il concerto di capodanno in diretta su rai1.
Lo show di Rai 1 "L'anno che verrà" infatti quest'anno tornerà a Potenza e la diretta sarà da piazza Mario Pagano
Rimini
Una delle mete più gettonate dai giovani, una città di mare ma anche di divertimento. Nel suo bellissimo centro ogni anno nella notte di san silvestro concerti, musica e feste nei locali e nelle piazze fino a notte fonda! Quest'anno ci saranno i Planet Funk!!
Roma circo massimo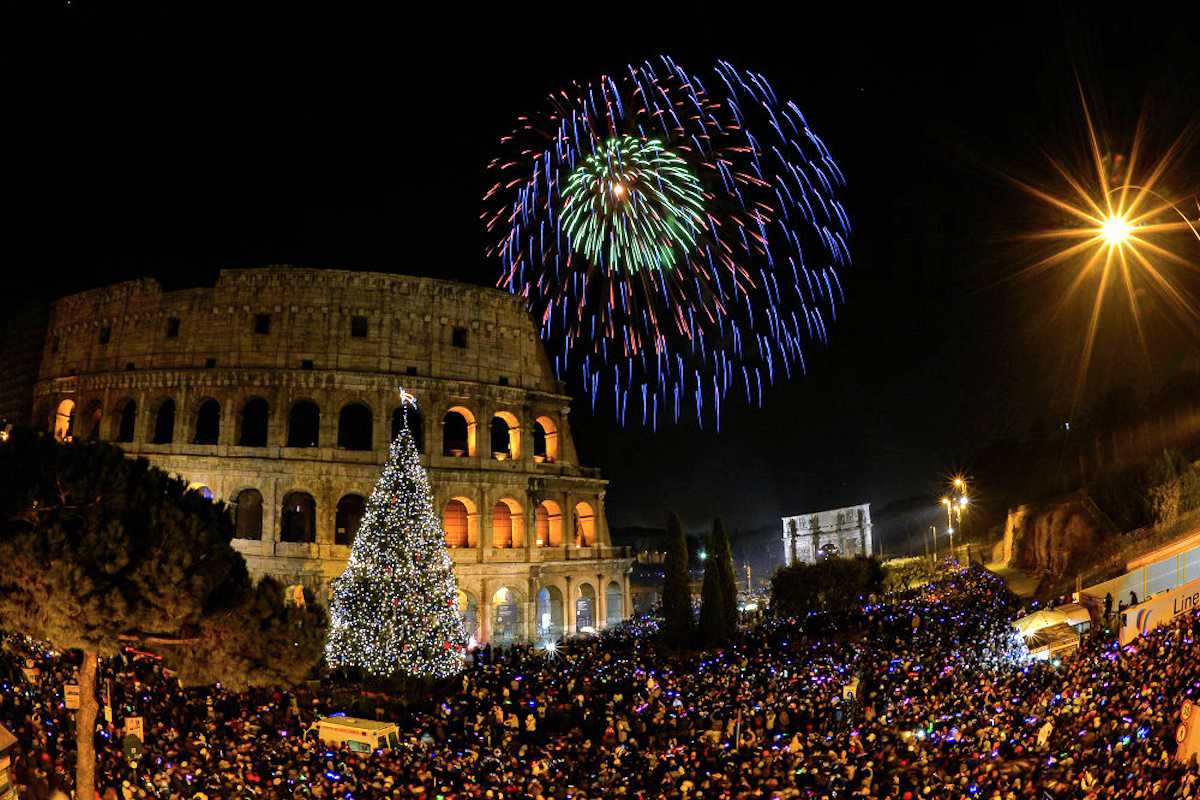 Un giro nella capitale d'Italia e approfittare della lunga notte di san silvestro al circo massimo e dintorni.
Si chiama "La Festa di Roma", l'evento di capodanno a Roma che coinvolgerà oltre 1000 artisti provenienti da tutto il mondo che si muoveranno nell'area pedonalizzata tra Piazza dell'Emporio, il Giardino degli Aranci, Via Petroselli, Lungotevere Aventino, Lungotevere dei Pierleoni e Isola Tiberina. Ovviamente anche il Circo Massimo. Sarà coinvolta un'area pari a 70.000 metri quadrati dove sarà possibile spaziare tra un'evento e l'altro, il cui filo conduttore saranno sfilate di divertimento, spettacoli, installazioni, concerti L'area sarà suddivisa in cinque grandi ecosistemi, ognuno con le proprie caratteristiche, a cui verrà dato vita da più di 1000 artisti e performers. Il Circo Massimo sarà il cuore pulsante di tutto l'evento: l'appuntamento è fissato per le ore 21:00 quando avrà inizio La Festa di Roma.
Sardinia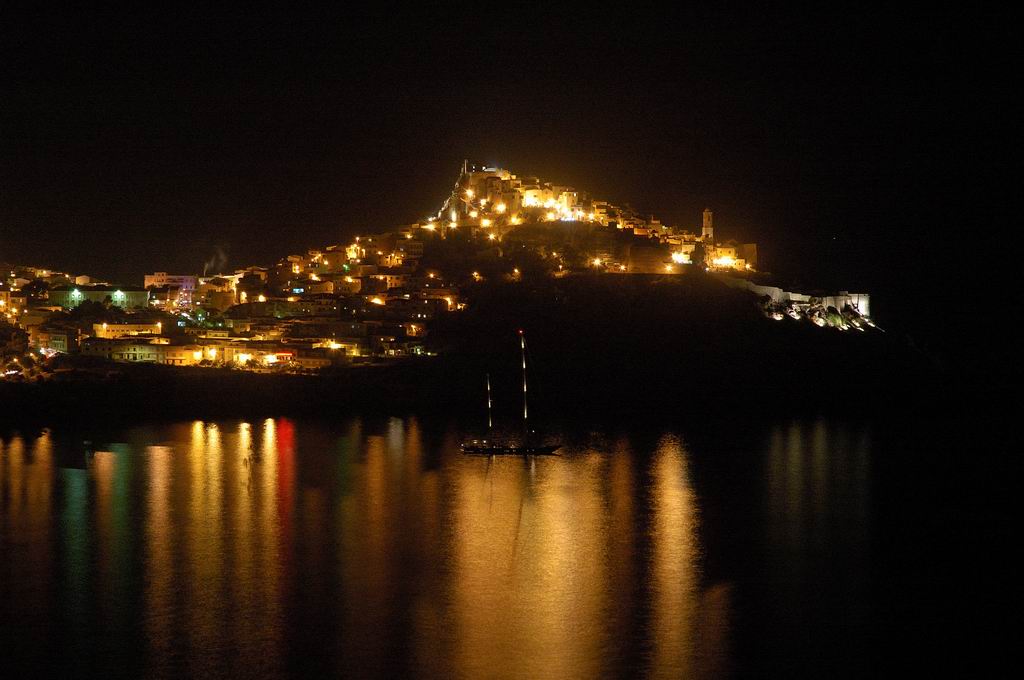 Un capodanno insolito potrebbe essere proprio quello nella regione sarda dove nella notte di san silvestro brilleranno alcune delle voci più belle del panorama della musica italiana..e altri divertenti artisti.
Infatti ad Olbia sarà ospite Elisa. A castelsardo: Gianna nannini. Ad alghero ci sarà: Roy Paci ed Emis killa.
Godersi qualche giorno di relax nella mitica sardegna assistere agli spettacoli e visitare le città sarde oltre a godere della pace del mare d'inverno potrebbe essere un'ottima scelta per un capodanno alternativo.
[:in]
NEW YEAR IN ITALY: CONCERTS, PARTIES AND THE MOST BEAUTIFUL DESTINATIONS TO SAY GOODBYE TO 2020. SPECIAL GUIDE TO THE NEW YEAR 2020
NEW YEAR'S EVE 2020 IN ITALY: CONCERTS, PARTIES AND THE MOST BEAUTIFUL DESTINATIONS
If you have not booked anything for the new year, you do not have a large budget and prefer to stay in Italy. Here this article is for you.
New Year's Eve one almost always dreams of flying far away, not to mention that a few days' vacation in Italy can offer you fun, culture and much more. Yes, because for the New Year's Eve and the days to follow there are many activities, offers and fun organized in the most beautiful Italian destinations.
On December 31st most of the cities are set up for concerts, shows and open-air discos. And also, many of these destinations are perfect for a visit to the city or nearby attractions.
So are you ready? mark my ideas for the new year 2020!
The first two offers concern two Italian folk festivals …
Ascoli piceno (Marche, between anchor, pesaro and fano.)
If on New Year's Eve you find yourself near Ascoli Piceno and you want to spend the night in an absolutely original and rich folklore way, you should know that in Appignano del Tronto every year, immediately after dinner, in the historic center of the the town celebrates the traditional " Precessio de l'anne viecchie ". It is a typical event that celebrates the funeral of the deceased year and celebrates the birth of the new.
A curious funeral procession composed of strange and grotesque characters depicting the months of the year that bring faded wreaths parade through the streets of the town while a ramshackle and trumpeting band plays a funny funeral march.
The great coffin of the old year, brought by the cart, at the stroke of midnight, is set on fire by the " Roman guards " who escort the procession, and between flasks of wine and fireworks, the birth of the " bambinello " is celebrated, or the new Year.
https://www.youtube.com/watch?time_continue=3&v=UEggf6pCIbc&feature=emb_logo
Ferrara (Emilia Romagna)
In Ferrara every year on New Year's Eve, a big party embraces all the squares of the historic center, waiting for the exciting fireworks show of the Estense Castle that at the stroke of midnight on the 31st, to greet the new year, offers cascades of colors and swirls of lights, with lots of music for all tastes. Thousands of people can enjoy shows and activities throughout the evening of the 31st
Padua
A young city, full of charm to visit absolutely, which on the night of December 31 awaits you with
Future Christmas the New Year in Prato della Valle (photo) with Fabri Fibra
. A great free and unique show, with an exceptional guest, open to all citizens and to the thousands of tourists and visitors who will come to participate in this great New Year's party ..
In addition, in the days to follow you could visit the splendid city, also visit the nearby Venice which is 25 minutes away, Verona 50 minutes and the various beauties in the surroundings.
Look here to get an idea of ​​this wonderful territory:
https://www.littlelooks.it/cosa-vedere-in-veneto-luoghi-che-vi-faranno-sognare-little-looks/
Trieste
TRIESE A CITY ON THE SEA THAT FEW KNOW OR HAVE BEEN. THE MOST CITY IN THE EAST OF ITALY …
IN NEW YEAR TRIESTE LIGHTS UP SHOWS, MARKETS AND MUSICAL FIREWORKS ON THE SEA …
New Year in bari music
A GREAT Concert will be held in Piazza Libertà on the evening of December 31 and will be broadcast live on Canale 5 , as well as in numerous Italian radio stations such as R101, Radio 105, Radio Subasio and Radio Monte Carlo. The special Apulian appointment will see Federica Panicucci, former conductor of the New Year's concert in 2019, at the helm. The celebrations to welcome the new year will be marked by the notes of some great interpreters of Italian and international music.
From 21.00 to 24.00, in fact, Giordana Angi, Annalisa, Fred De Palma, Didi, Elodie, J-Ax, Marianne Mirage, Mondomarcio, Fabrizio Moro, Nek, Raf , Umberto Tozzi, Francesco Renga, Riki, Rovazzi will take turns on stage. Shade, Anna Tatangelo and the winner of the first edition of the Coca-Cola Future Legend. In addition, all the friends of Amici 19 will also be on stage, giving life to a dance performance and a singing performance. From 00.30 onwards, DJ Max Brigante will be on stage with his show "Mamacita" will make everyone present in Piazza Libertà dance until late at night
Lake of Braies
IF YOU'RE LOOKING FOR A ROMANTIC DISTANT DESTINATION FROM THE CITIZEN CHAOS THE BRAIES LAKE DEFINITELY WILL GIVE YOU A DREAM NEW YEAR IMMERSED IN AN AMAZING LANDSCAPE! ONE OF THE MOST RECORDED WALKS IN THE LAST YEARS … CLOSE TO THE BEAUTIFUL MERANO AND BOLZANO
Cortina d'Ampezzo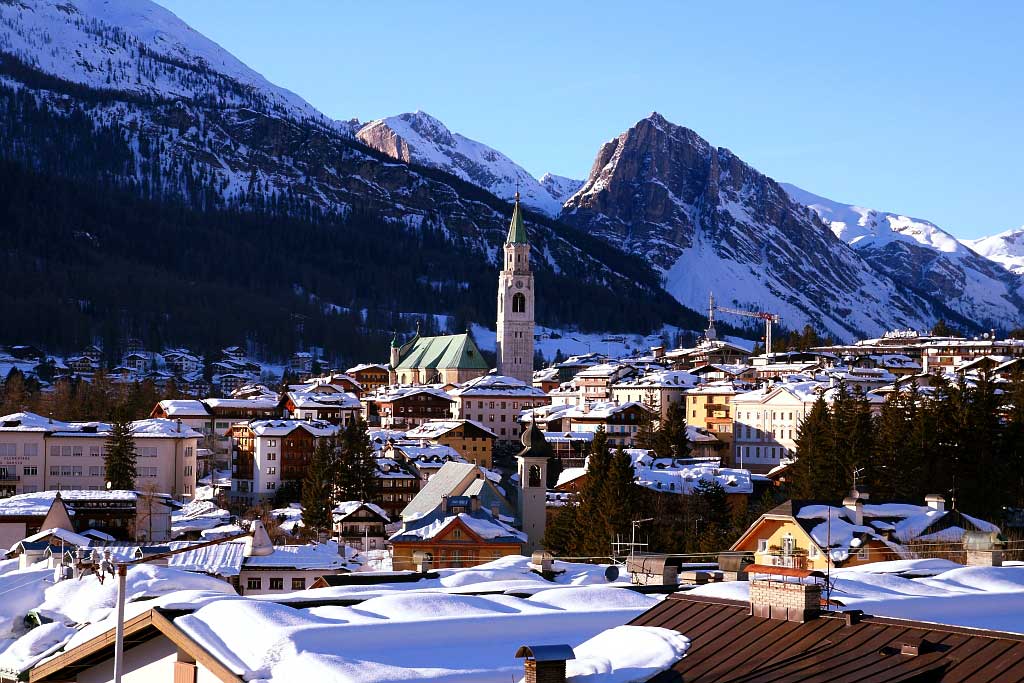 ALWAYS CLOSE TO THESE AREAS ONE OF THE MOST BEAUTIFUL MOUNTAINS.
Cortina d'Ampezzo is a town that boasts a long history and a long tradition in tourism. Today he looks with optimism to the future also thanks to the assignment of the World Alpine Ski Championships of 2021 and of the Milan-Cortina Olympics 2026.
The beauty of the Valle d'Ampezzo , the wide and sunny basin that hosts Cortina, attracts visitors from all over the world at any time of the year. It is surrounded by the Dolomites , a UNESCO heritage site .Monumental peaks such as the Cristallo, the Tofane, the Cinque Torri, the Pomagagnon, the Becco di Mezzodì … are among the most beautiful mountains in the world!
turin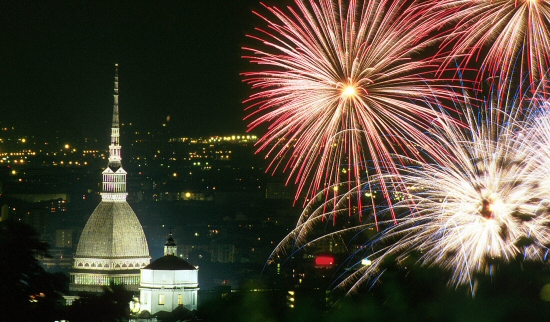 The city of northern Italy, queen of mystery and magic in the night. A hidden gem in Italy, which together with Lyon and Prague forms the triangle of magic. on New Year's Eve it hosts the magical New Year, thanks to Master of Magic, it will enchant the public with an exceptional show and will be the prelude to the highly anticipated event La Magia del Cinema, which will consecrate the year dedicated to the seventh art: 2020 in fact it will be the year of Cinema in Turin.
Champions of illusionism from all over the world, fantasists, singers and conjurers will tell the seventh art from its origins to the present and film genres will be the key to introducing the artists.
A unique show to immerse yourself in the city and get to know it even closer in the days to follow with its city tours, and strolling through the festival of lights held until mid-January.
.
Matera
Matera is one of the most beautiful cities in Italy. An excellent opportunity for the New Year to discover it.In addition, in Potenza the capital this year will host a New Year's Eve concert live on Rai1.
The Rai 1 show " The coming year" in fact this year it will return to Potenza and the live broadcast will be from Piazza Mario Pagano
Rimini
One of the most popular destinations for young people, a seaside city but also fun. In its beautiful center every year on the night of St. Sylvester concerts, music and parties in the clubs and squares until late at night! This year there will be Planet Funk !!
Rome maximum circus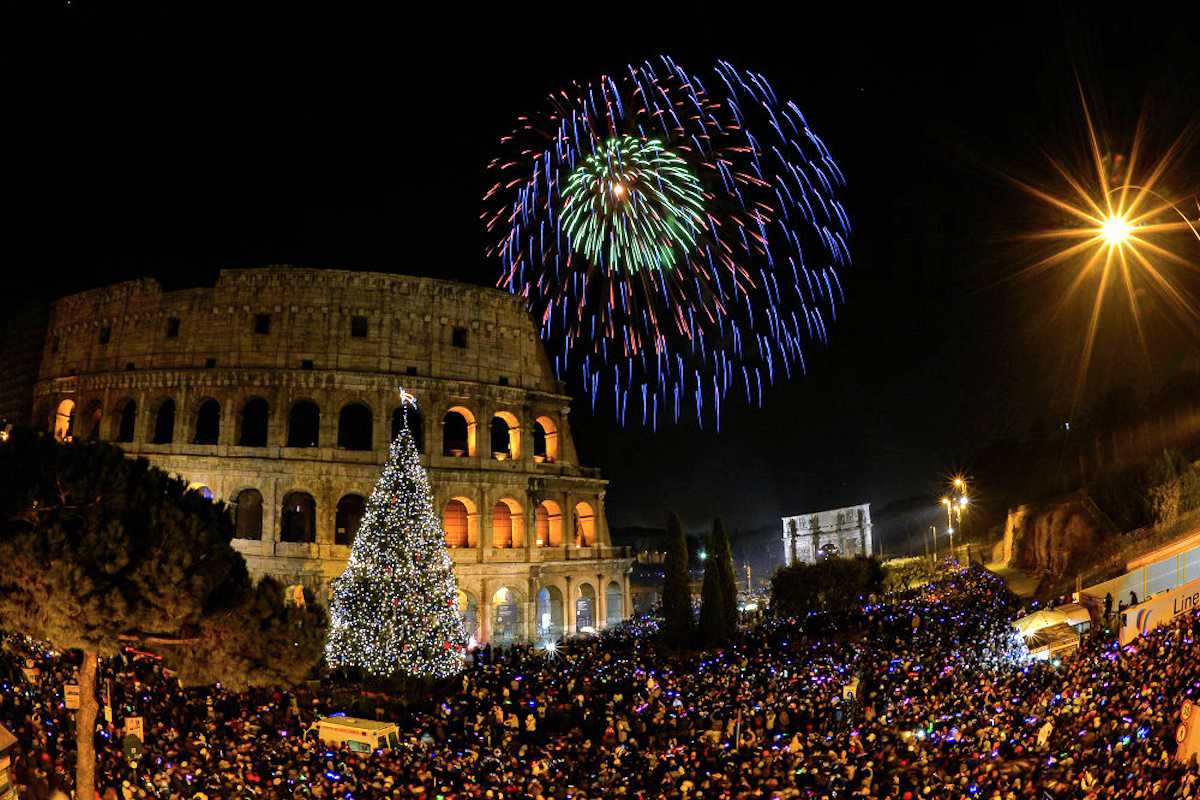 A tour in the capital of Italy and take advantage of the long night of St. Sylvester at the maximum circus and its surroundings.
It is called "The Festival of Rome", the New Year's Eve event in Rome that will involve over 1000 artists from all over the world who will move to the pedestrian area between Piazza dell'Emporio, the Giardino degli Aranci, Via Petroselli, Lungotevere Aventino, Lungotevere dei Pierleoni and Isola Tiberina.Obviously also the Circus Maximus. An area of ​​70,000 square meters will be involved where it will be possible to range from one event to another, whose theme will be fun shows, shows, installations, concerts. The area will be divided into five large ecosystems, each with its own own characteristics, to which will be given life by more than 1000 artists and performers. The Circus Maximus will be the beating heart of the whole event: the appointment is set for 9:00 pm when the Feast of Rome begins.
Sardinia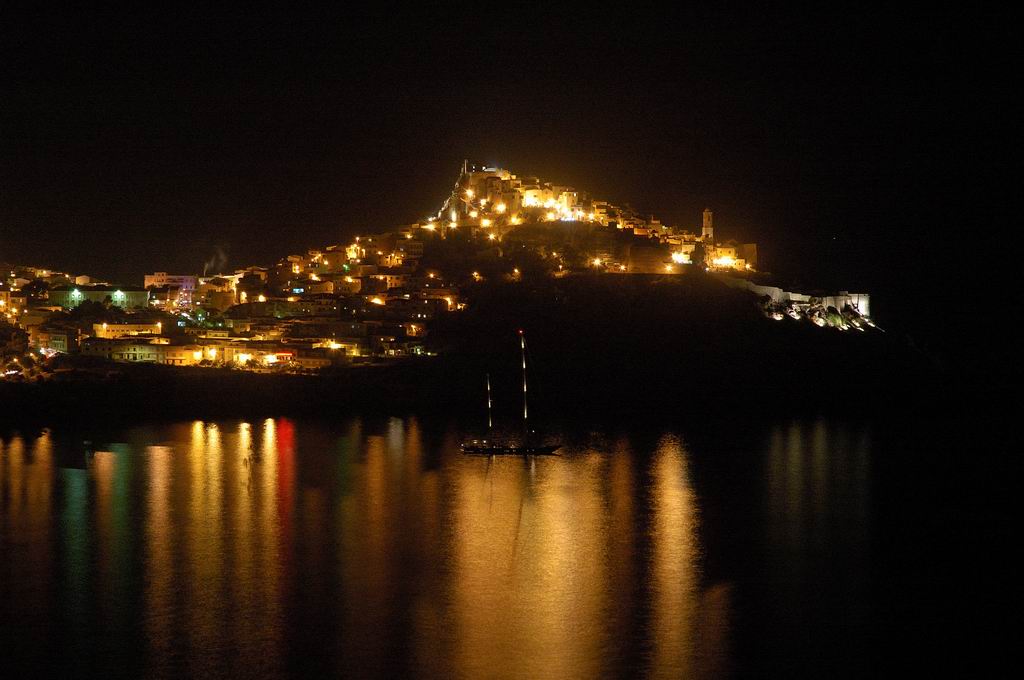 An unusual new year could be the one in the Sardinian region where some of the most beautiful voices in the panorama of Italian music will shine on the night of St. Sylvester … and other amusing artists.
In fact, Elisa will be hosted in Olbia. A castelsardo: Gianna nannini. In Alghero there will be: Roy Paci and Emis killa.
Enjoying a few relaxing days in the mythical Sardinia, watching the shows and visiting the Sardinian cities as well as enjoying the peace of the sea in winter could be a great choice for an alternative New Year.[:]